I got a chance to do a bit of woodturning yesterday and made a cherry bowl. Well, actually, it's a wooden bowl made out of cherry wood. You can put anything in it, including cherries. 🙂
It's approximately 5″ in diameter at the top, 3.5″ at the base and 2″ tall. It is finished with Tried & True Original Wood Finish.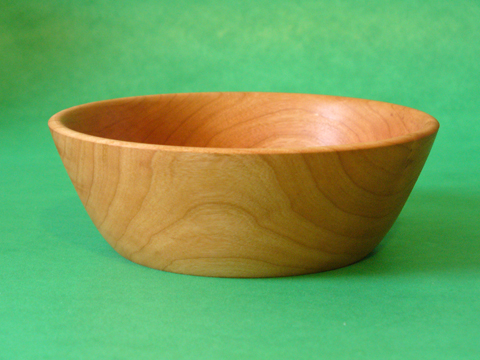 Cherry wood is really nice to work with, especially turning. It finishes up nice and the grain shows very well.
Here's a photo of the inside of the bowl: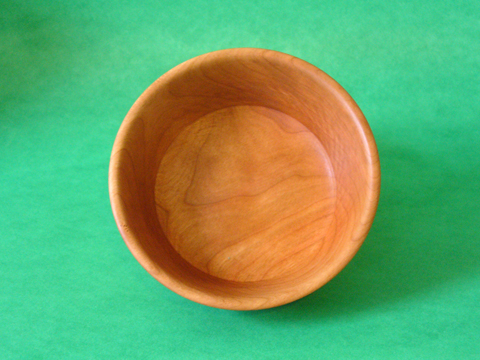 The inside wall is angled to match the outside wall and meets the bottom without much of a curve.
A great little bowl to add to the growing collection. 🙂
Back to the shop…