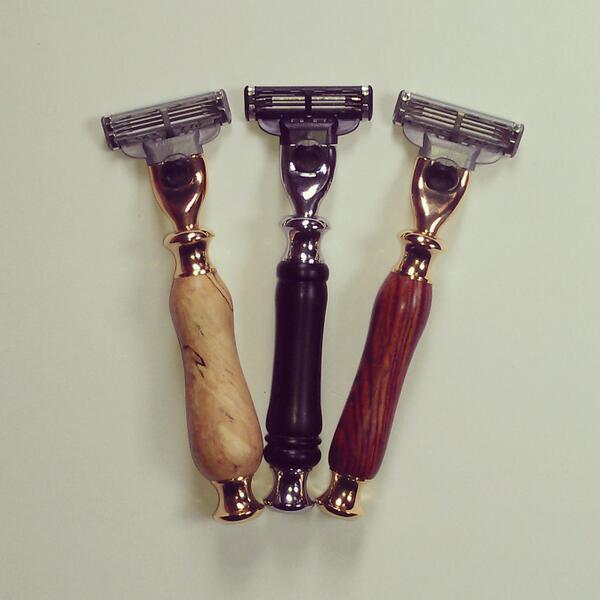 We just finished some wooden razor handles for the Halifax Crafters Winter Market coming up in on Nov. 30th and Dec. 1st.
The handles of these razors are handcrafted from wood and accept the popular Gillette Mach III or Venus heads.
They make great gifts for both men and women!