We've been brushing up on our shaving again!
We're sure that a lot of you have fond memories of your father, an older brother or even yourself using one of these for the daily shaving ritual. Over the past couple of years we have seen an increased interest in them. We're not sure if it's just nostalgia, romantic notion of times gone by or, as we hope, the realization that lathering up, whether full face or beard trimming, can be a time to pause, a time to think, a time for reflection (yes, the pun is intended 🙂 ).
Here are some shaving brushes that we recently completed: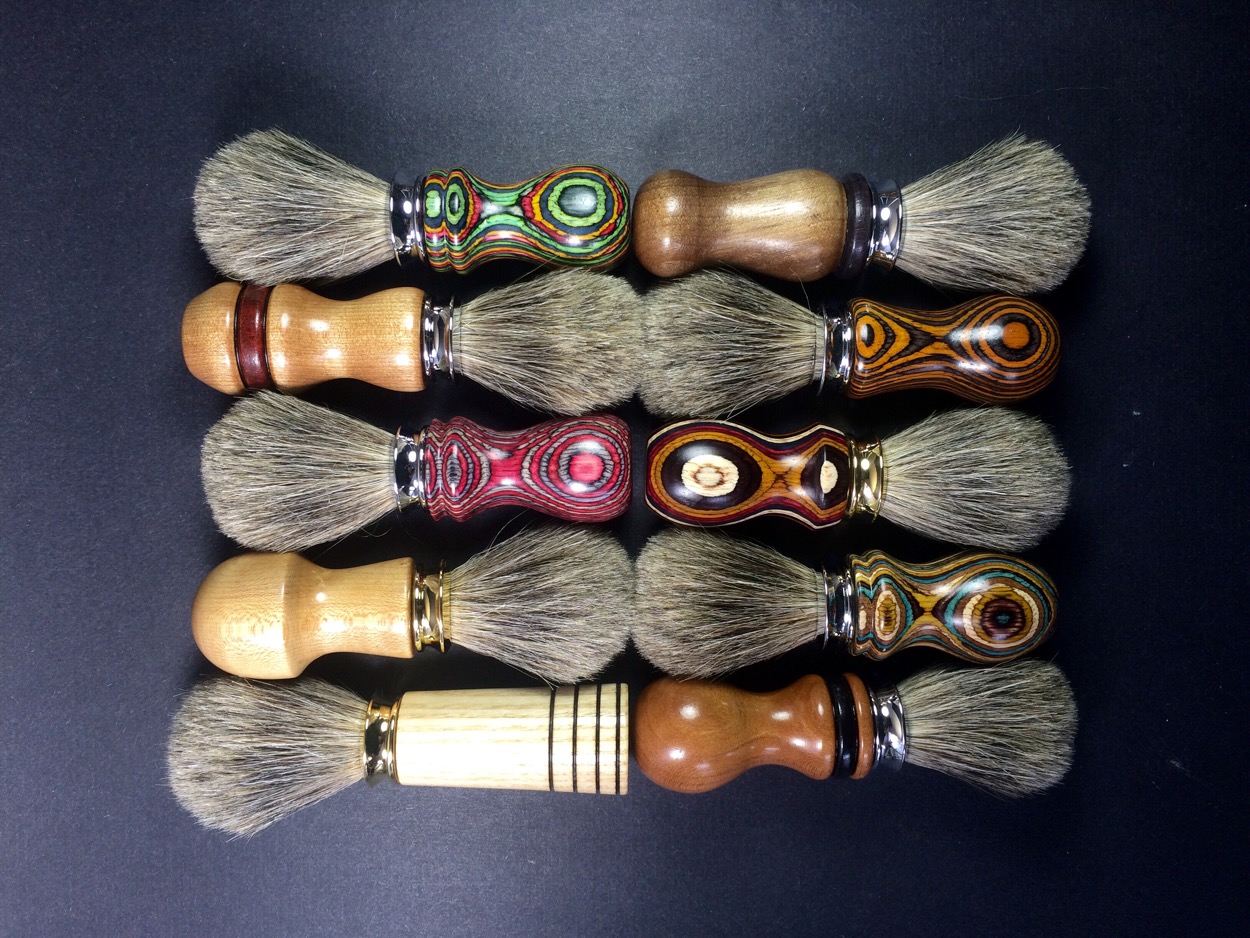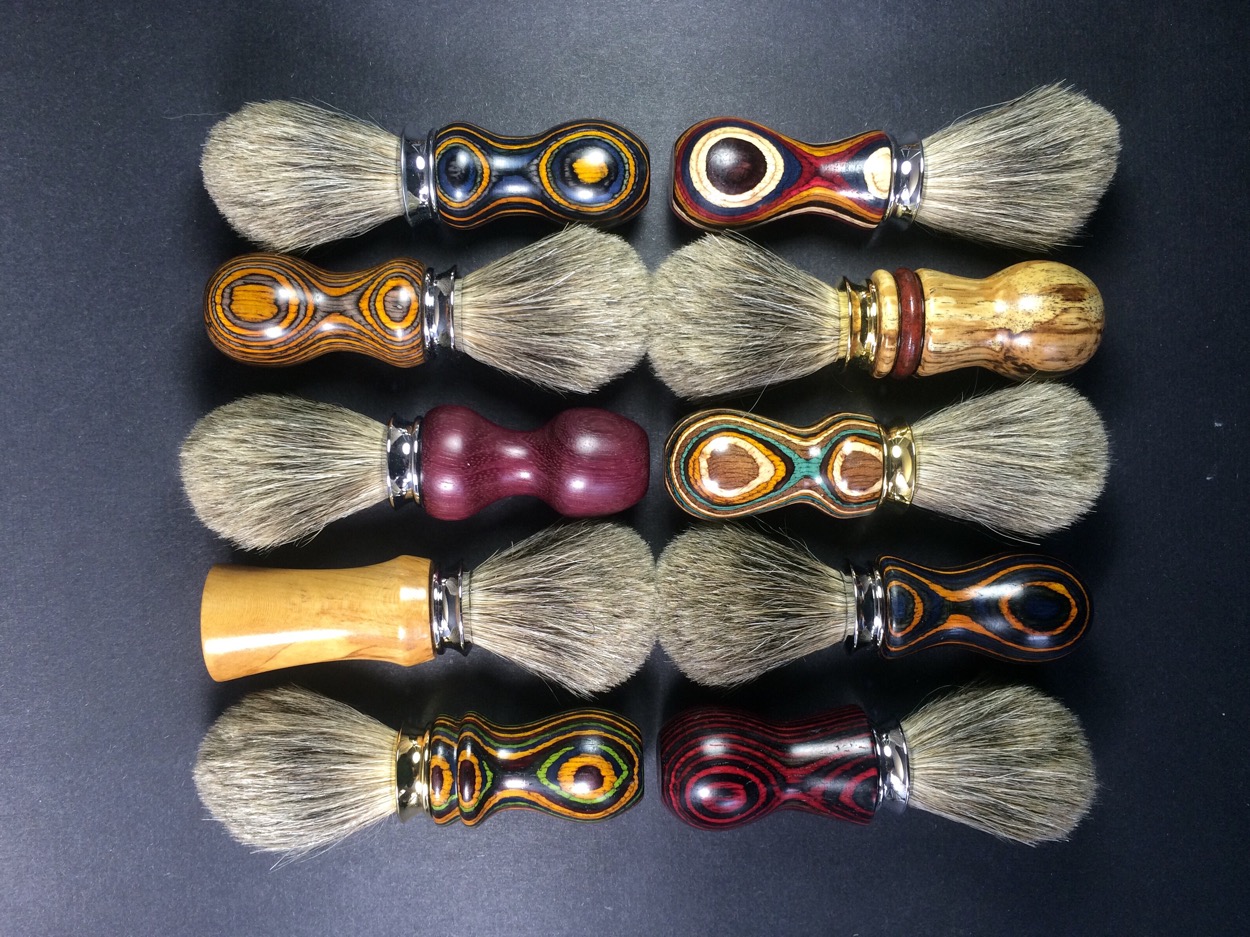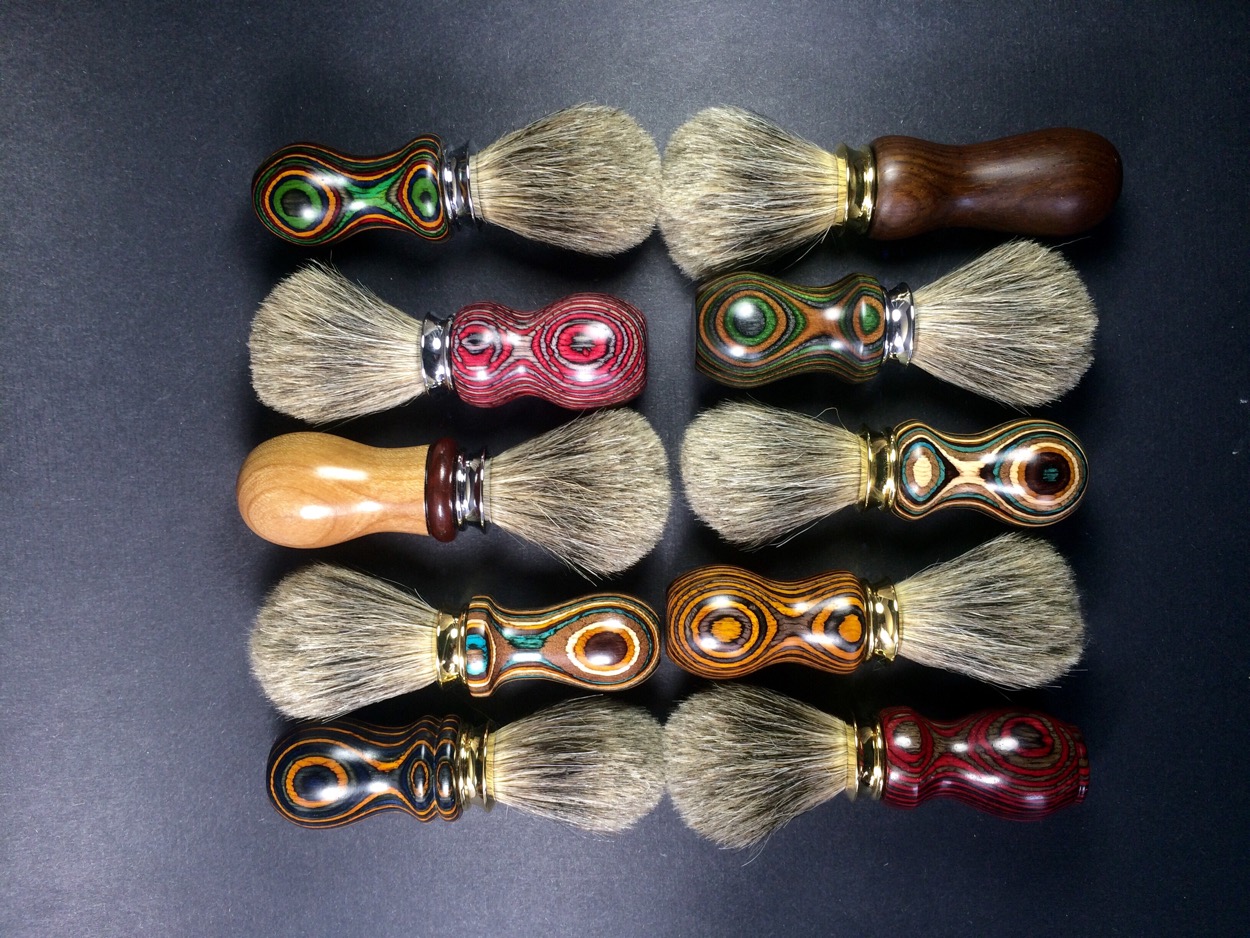 Back to the shop…
For more articles related to our Art & Craft please click here!