Wow! Thom Swift and Ian Janes really raised the roof at Point Rock tonight!
We enjoyed another great concert at Point Rock House Concerts this evening. This time with local musicians, Thom Swift and Ian Janes.
Thom started the show and from there he and Ian traded off songs. Each song began with a personal story ; sometimes it was about when it was written, where it was written, what inspired the song. This added more depth and understanding not only about the particular song but about each artist and their style.
Both Ian and Thom have several albums each so their song list was extensive. As the evening progressed they would change it up as they were inspired by the other's preceding song. This, plus the accompaniment they added to each other's tunes, made for a truly unique evening.
Some of the songs of the evening included Ian's 'What Is Mine Is Yours', 'Takin' Back My Love', 'Goldmine', 'Not That Cool' and Thom's 'Blue Sky Day', 'Seafoam', 'Runaway Train' and 'Circle of Boots'. These were just some of the many, and we mean many, that they played.
Thom also introduced us to one of his guitars, a National String steel resonator guitar made in the 1930's. These type of guitars were made before amplifiers were available and were designed to produce a louder sound than a regular acoustic guitar. A real beauty!
We got to talk to Ian for a bit during the intermission (another of neat things about this type of venue). We found out that he doesn't live that far from us and that we shop for groceries in a lot of the same places. Yep, that was the gist of our conversation – raising children and where to get the best deals on produce and meat. Real people, real things. Ain't nothin' better! 🙂
Here are some more photos :
As we were arriving Thom and Ian were hanging out, tuning up and chatting: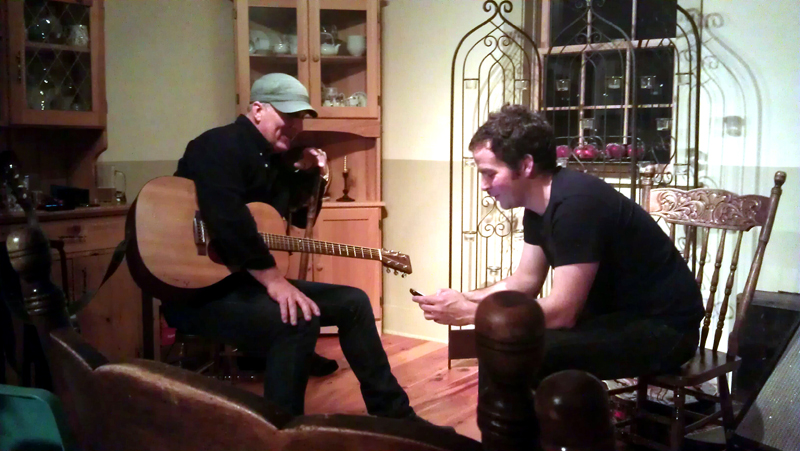 Some of Thom's guitars. You can see the steel 'Resonator' on the right: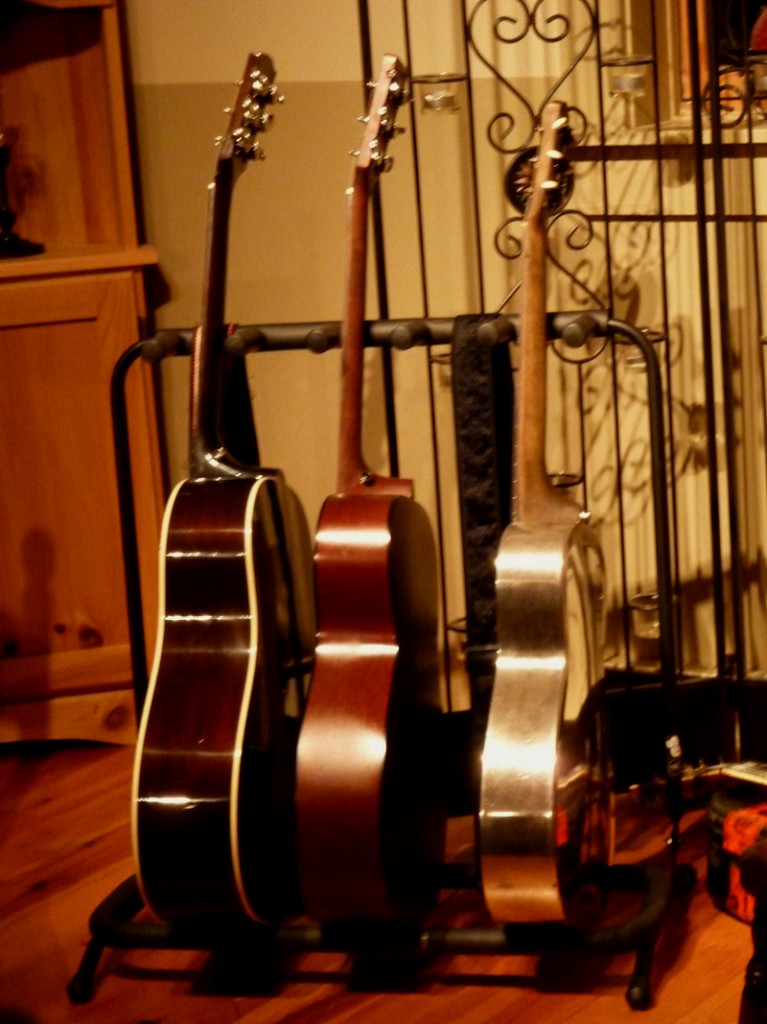 Thom Swift playing the National String steel resonator guitar: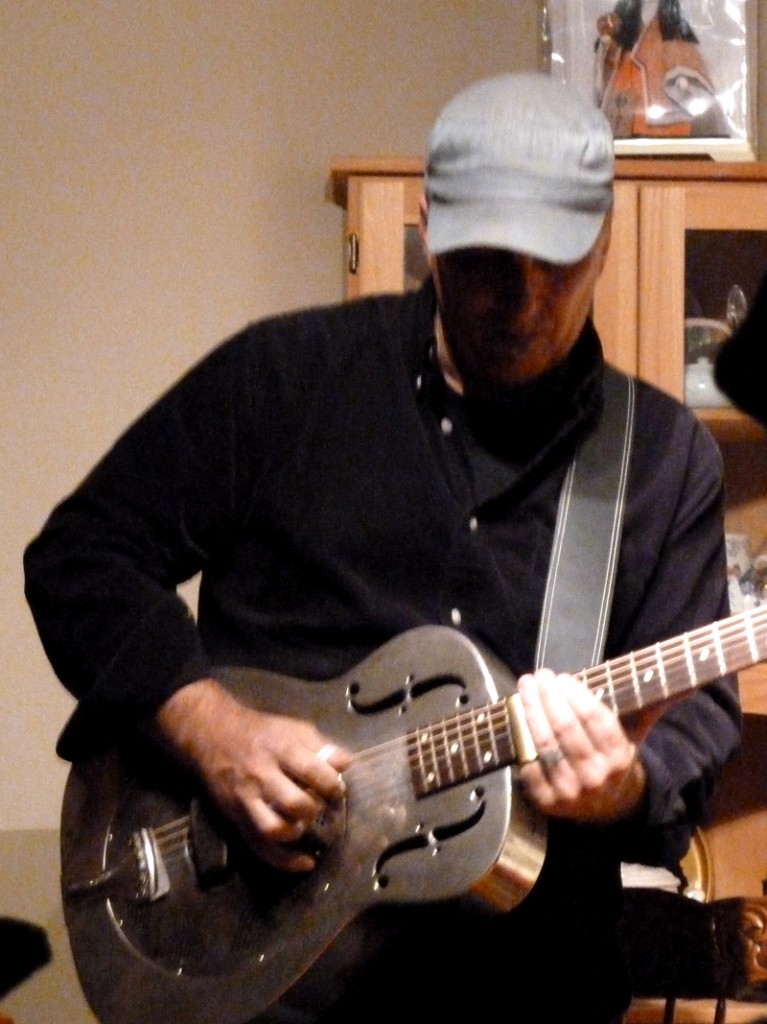 Ian Janes at Point Rock Concerts: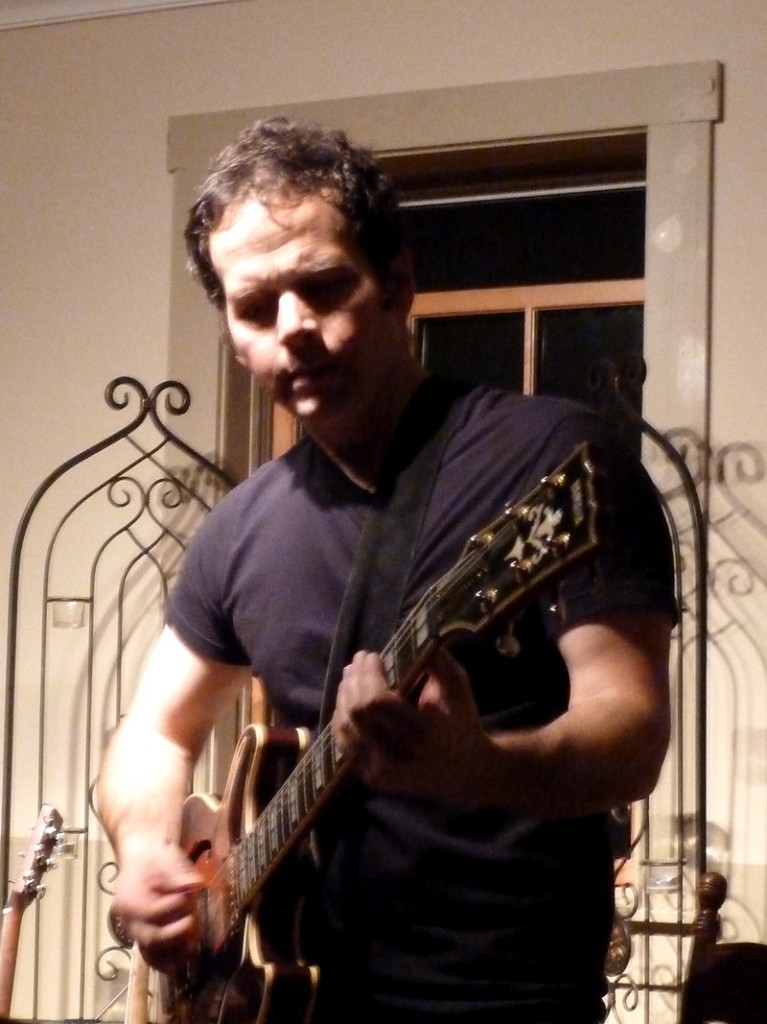 Ian with his acoustic guitar: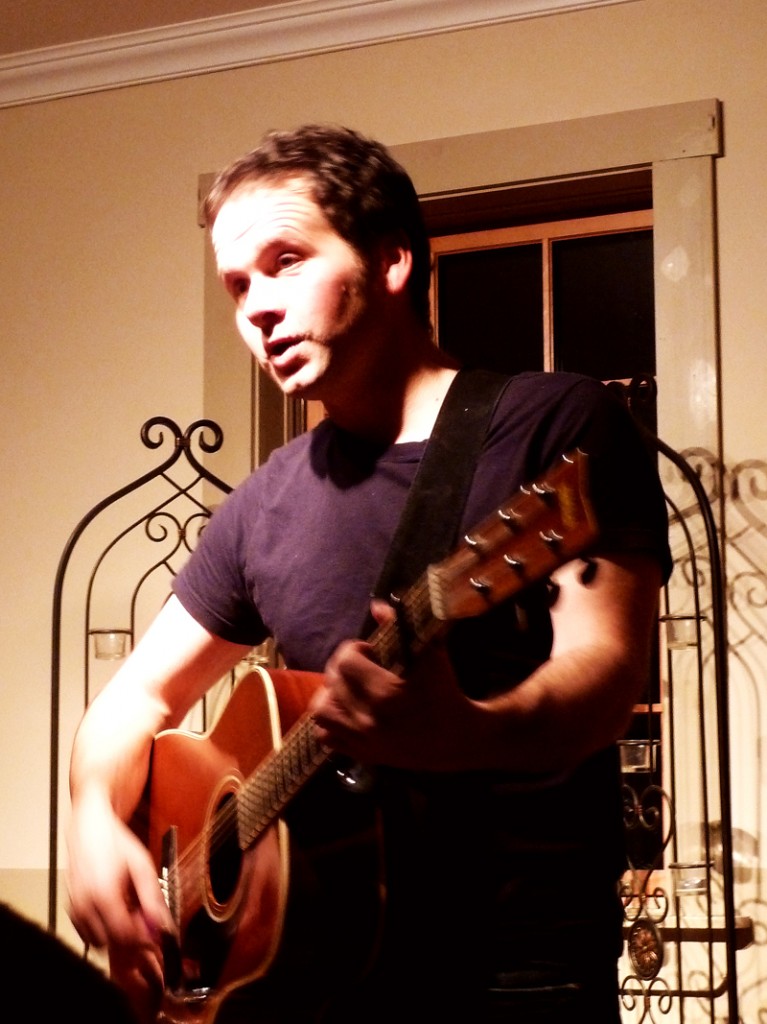 Thom and his acoustic guitar: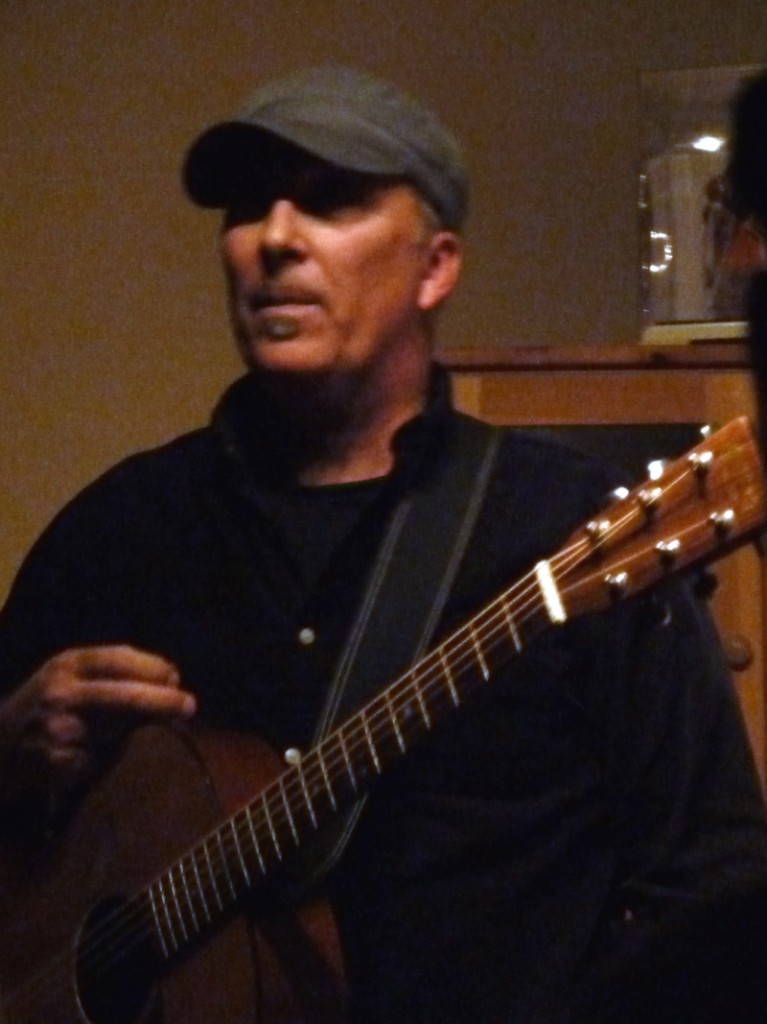 Here's a video of Ian performing "Takin' Back My Love", recorded June 2010 at the Al Whittle Theatre in Wolfville, NS:
And here's a video of Thom performing "Circle Of Boots", a single of his recent 'The Fortunate Few' album:
Although we had heard of Thom Swift before tonight we never had the opportunity to hear him. We're also sorry to say that Ian Janes was totally new to us. If there was anything that disappointed us about tonight it was the fact that we realized how we missed out on years of listening to great music from both of these performers. Tonight was an awesome way of being introduced to them and we are looking forward to some serious catching up! 🙂
You probably heard us say this before, but there is something about the intimacy generated with these in-house concerts, something between the artist and audience, among the audience and between the artists, in this case. It's an experience, an ambiance, that can never be duplicated and therefore takes hold of a special place in your heart and mind. It's a really just a simple thing, just evenings of great music, but they will never be forgotten.
Thanks, Mary, Ian and Thom for another great memory!
For more info you can visit: