I'm planning on visiting my carving buddy sometime this week for coffee and a chat. Knowing that he's going to ask me how I'm coming along with my woodcarving I thought that I'd better get busy and do some, so I decided to carve a little Shelf Elf.
A Shelf Elf is a small carving of an elf-like figure that sits on the edge of a shelf and usually has a log beard that hangs over the edge: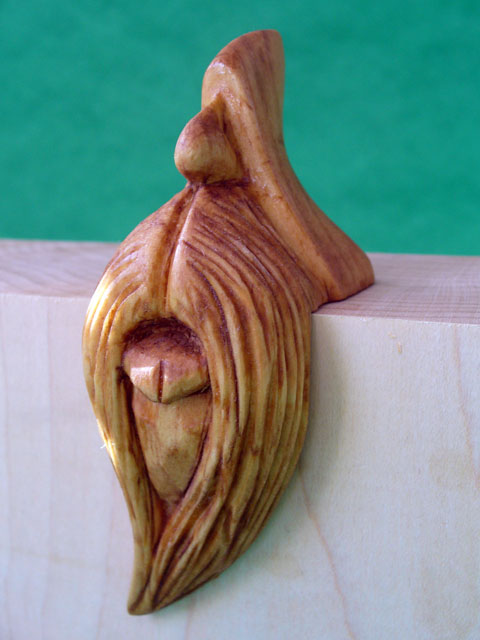 This fellow is made from Pine and approximately 3″ from the top of his hat to the tip of his beard. These are a fun project to do. They don't take too much time and can make great gifts.
Here are a couple of photos of other Shelf Elves that I did: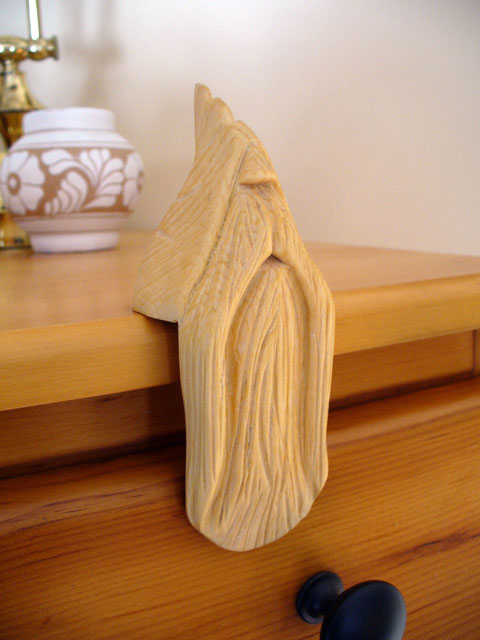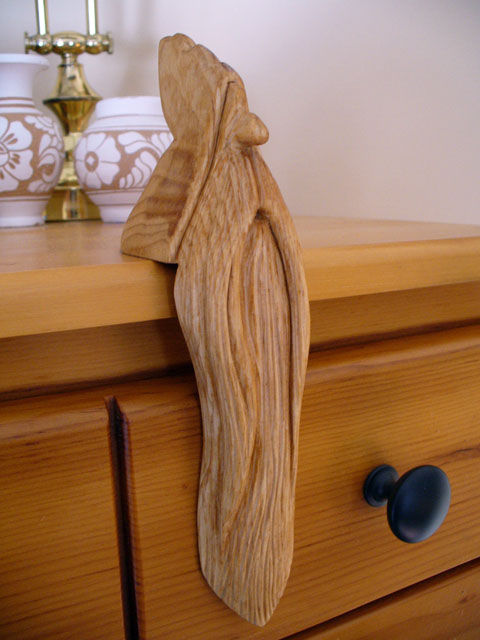 Back to the shop…