John Leeder was on hand the Friday prior to the 2009 NSWCAA Carving Competition for a couple of woodcarving related workshops. I was able to attend his afternoon workshop on 'Making Feet For Birds'.
This was a workshop for those that wanted to take their carving to the next level by making their own feet for bird or waterfowl carvings from scratch. Although I do not have an immediate need for such information I wanted to learn the process for future use.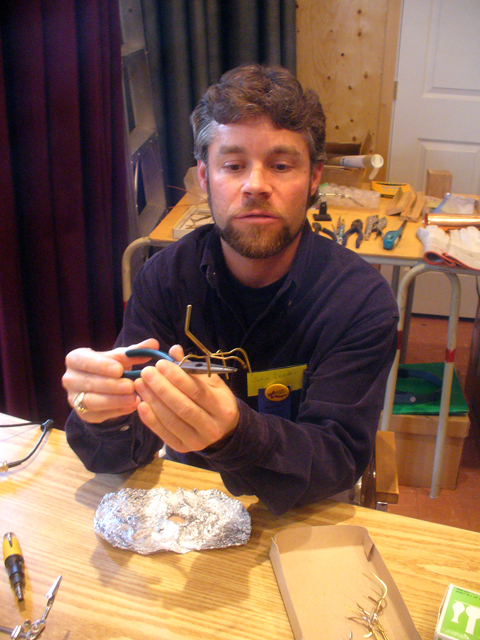 John has been carving for over 25 years and is both a sculptor and an instructor. He has won over 20 'Best Of Show' titles and in 2006 he had a second place finish with his miniature carving, 'Mourning Doves', in the World Level at the Ward Worlds championship. He was also accepted into the 1999 and 2003 juried exhibition, 'Birds In Art'. His wildlife sculptures are displayed in several art galleries across Canada and the United States.
Prior to taking up carving full-time John worked as a bird of prey trainer and a wildlife biologist (he received an honors degree in wildlife biology from the University of Guelph).
Here is a photo of John and his sculpture titled 'Akwesasne', which is a Mohawk word meaning, appropriately enough, 'land where the partridge drums':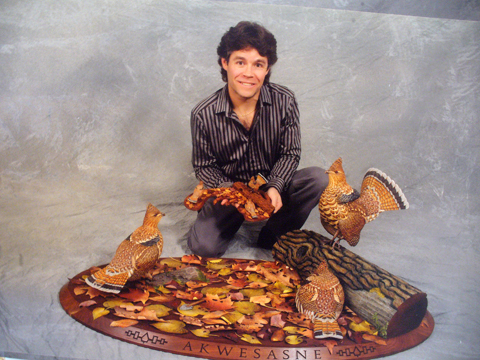 The first half of the workshop was spent on bird anatomy, particularly their legs and feet. I found this quite interesting because although birds are around us all the time we, or at least I, know very little about their physical makeup (what I always thought was their knees are actually their ankles!).
Following a short break the second half of the workshop was spent with John showing us the actual steps for making these legs and feet. Beginning with a couple of pieces of brass rod he bent them to shape and then soldered them together. With a bit of hammering and few snips he created a standing two-piece foot: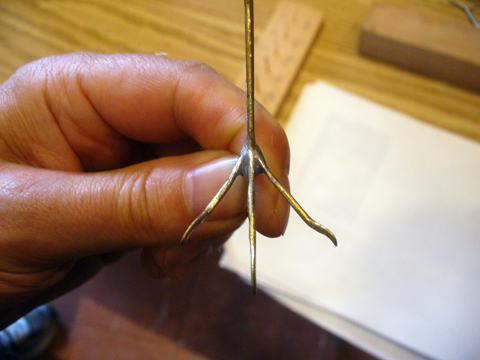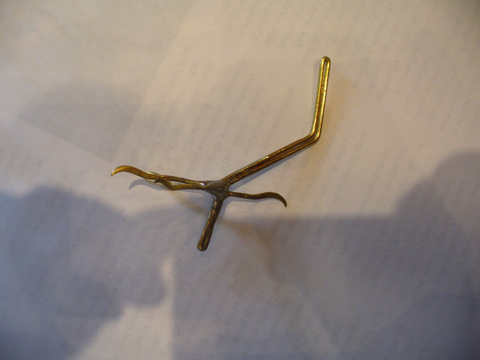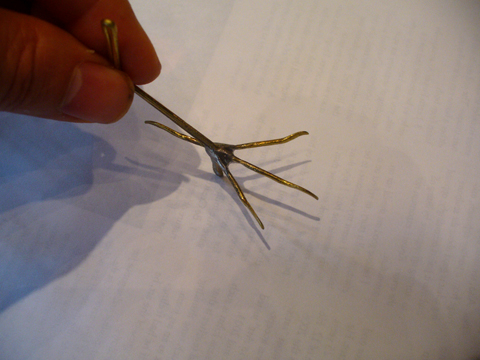 He followed this with the steps to make a perched two-piece foot, as you can see here on the left: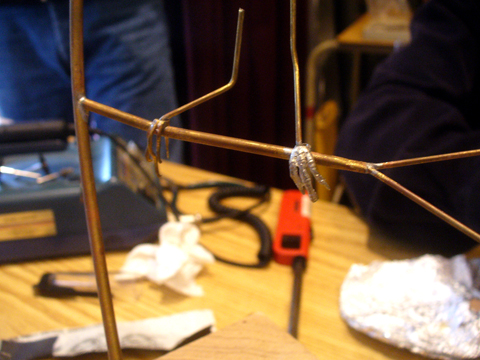 The process for making these legs and feet that John has developed simplifies their creation. Though making the perched feet is a bit harder than the standing feet both are something that I hope to require and to make someday.
Because there was so much information given in a short time John gave us a 15 page handout, with patterns, to take home for reference.
John's morning workshop, that I wasn't able to attend, was titled 'Creating Twigs & Leaves from Brass & Copper' and it explained how to make lifelike habitat for your carvings. Here are a couple of examples: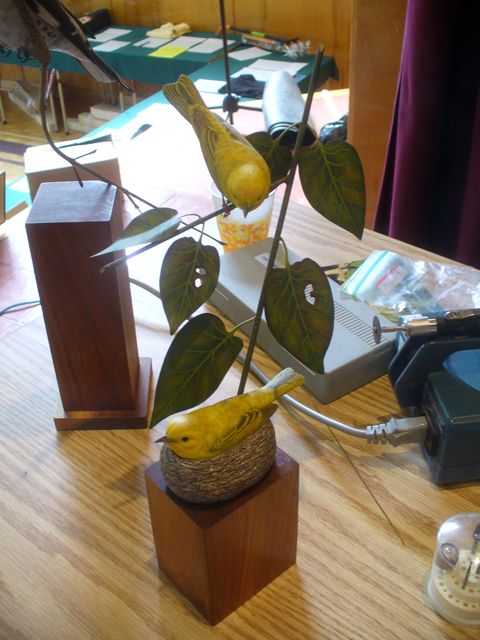 In the evening John also did a slideshow presentation that I went to that was called 'Common Mistakes In Bird Carving' where he critiqued a variety of carvings, showing both the good and the bad. This was a real eye opener, seeing carvings through the eye of a master carver and judge.
John certainly has the knowledge and experience to warrant the position of judge and instructor. His art, of course, speaks for itself.
I was glad to have had the opportunity of meeting John and receiving this instruction. It was a very informative and interesting day and a great kickoff to the 2009 NSWCAA Carving Competition weekend!
Back to the shop…