This month's meeting of the Atlantic Woodworkers Association brought us back to Mill Supply for a tour of their new bandsaw blade manufacturing facility.
Mill Supply recently acquired the Hakansson Industries Eastern Canadian distributorship for making bandsaw blades and they were proud show us the new shop, the blade making process and the blades available.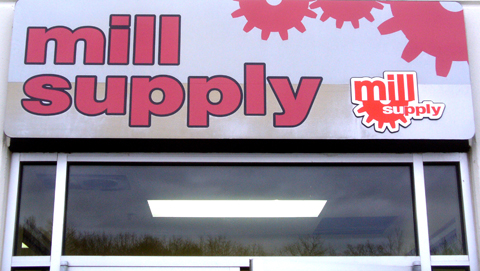 Hakansson is a Swedish manufacturer of saw blades and is widely recognized as the most technically advanced bandsaw blade available. Mill Supply is now carrying on the Hakansson tradition and will be the largest bandsaw welding centre/supplier in Atlantic Canada.
We were given an in-depth overview of the blade making process, blade makeup, the different types of blades available, the types of machines used and several demonstrations of how the blades are made. Some members even ordered blades and watched them being made!
Here are some photos taken of the shop and manufacturing process:
This is the machine that welds and anneals the blade: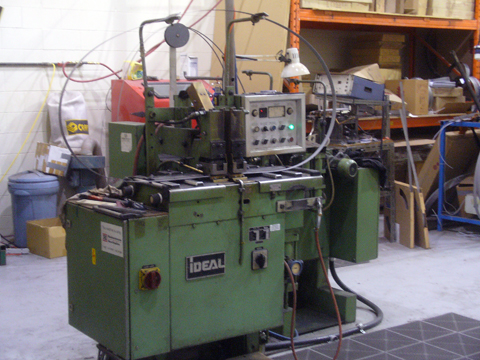 Here is the machine in the welding process: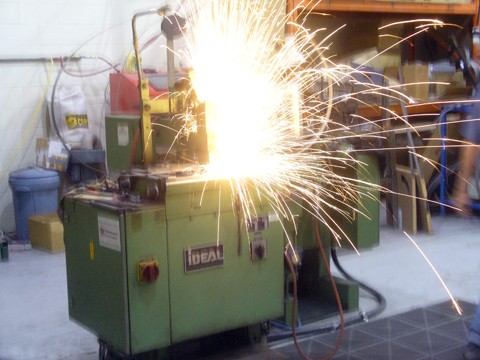 Here is a similar, though smaller, machine: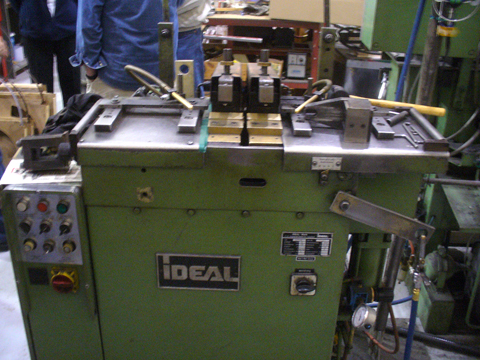 A related workbench: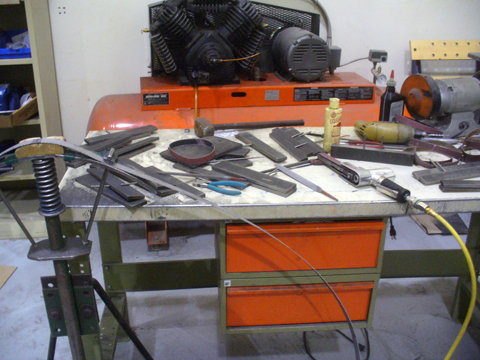 A variety of blades: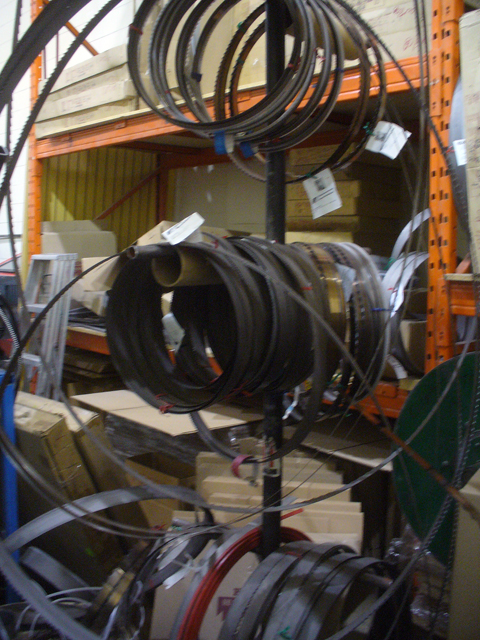 The recommended blade for woodworkers is the Silko Flexback which is a high silicon carbon blade. These blades are induction heat treated, a method that was pioneered by Hakansson and has been in use since 1947, providing maximum hardness, toughness and wear resistance. They offer hardened teeth and a flexible back and is manufactured from high quality steel rendering resistance to heat generated by friction therefore increased blade life. The blades come in a wide range of widths, tooth pitches and tooth profiles.
In addition to manufacturing the Hakansson blades Mill Supply is a supplier of woodworking related products, carrying such lines as DeWalt, Porter-Cable, Sia, Stanley, Makita, Starrett and a lot more. For example, on our last visit to Mill Supply we were given an excellent demonstration of the Hettich International cabinet hardware line that they carry.
Here are a few photos of their retail center: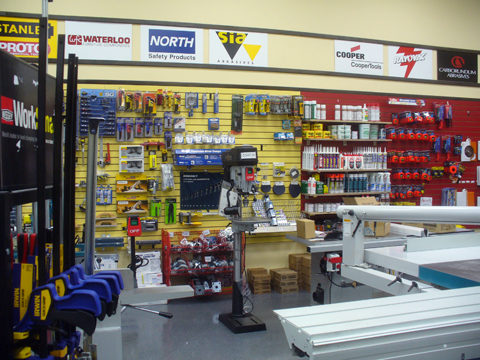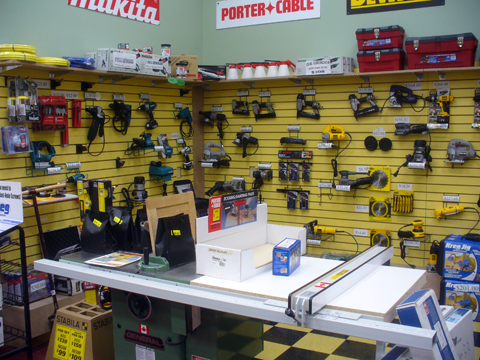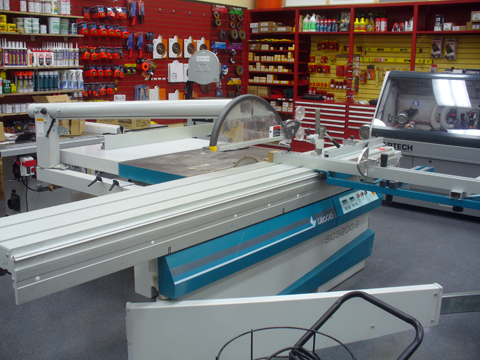 While we were there we were also introduced to their low VOC and environmentally friendly paint and stain products that are mixed and color-matched onsite.
This was a great evening and a great demonstration. Thanks to the Mill Supply's staff members, Brenda, Paul, Bill, and especially the blade technician team of Glenn and Rowley, for allowing us to get a glimpse 'behind the scenes' of this great new addition to their all-ready extensive product line!
Back to the shop…
You can find more AWA meeting related articles here if you are interested.