Grinning Garden Gods! Well, we finally got around to getting the patio ready for summer. As you can likely tell by the recent posts, we have been travelling quite a bit so getting the chance to stay at home and putter around the yard is a real treat!
We came across a gang of little fellows who reside in the gardens around the house and was lucky to catch them all together having a bit of a confab: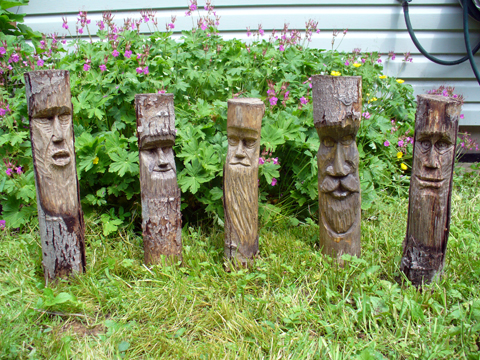 These guys were carved 3 or 4 years ago out of Poplar logs. There was no finish applied so they are showing wear.
After I snapped the above shot it startled them and they ran off to hide. I was able to spot them again throughout the gardens. Here's some more photos I captured of them: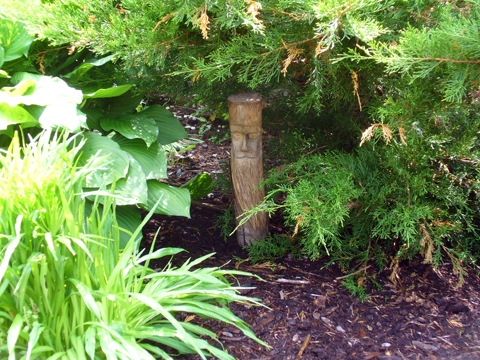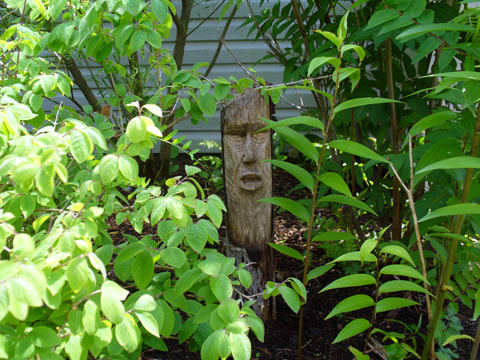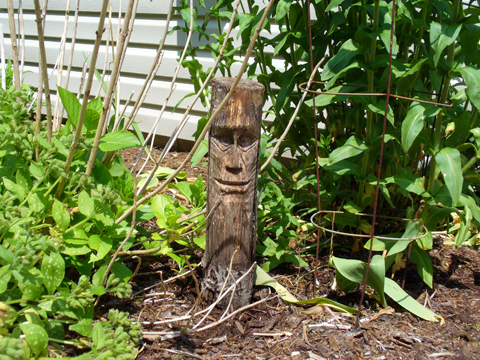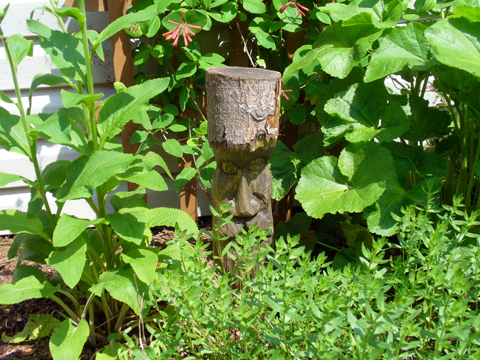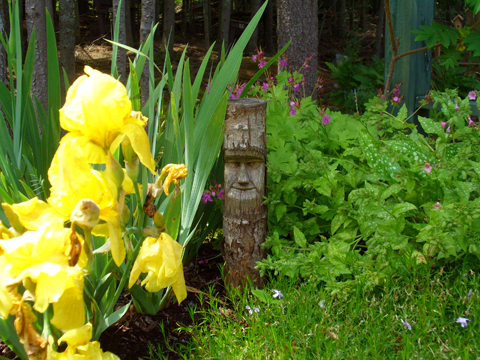 Because I haven't done much woodcarving over the years I haven't really progressed much from what I refer to as my 'folk art' stage but I hope to be able to get back to carving over the summer. I believe that these will make a great project while sitting on the patio on a fine summer day.
Back to the shop…