On a recent trip to Maine I was able to drop by the Lie-Nielsen Toolworks showroom in the small town of Warren on Route 1. Lie-Nielsen Toolworks is a is a family-owned business which produces some of the finest woodworking hand tools available, most notably, their planes.
Lie-Nielsen Toolworks began in 1981 when founder Thomas Lie-Nielsen acquired the tooling, plans and components necessary for producing an adapted Stanley #95 edge trimming block plane from Ken Wisner who was ready to leave the business. Since then the company went on to improve and refine designs, use better materials like manganese bronze, ductile iron castings and cryogenically treated A-2 steel and introduce new tools. Today they make over 50 types of planes, saws, and spokeshaves, as well as socket chisels, screwdrivers, marking and measuring devices and workbench hardware.
You are welcomed to try out any of their full line of tools on one of the workbenches available in the showroom. You'll also find a selection of other tools, books and DVD's.
Here are a couple of photos of my visit: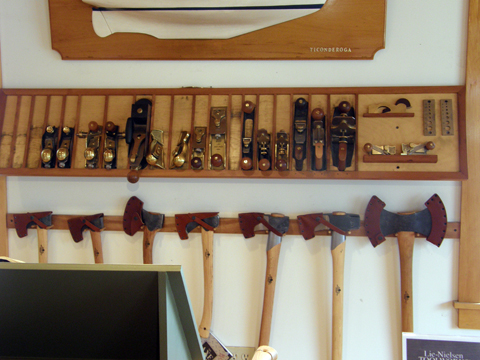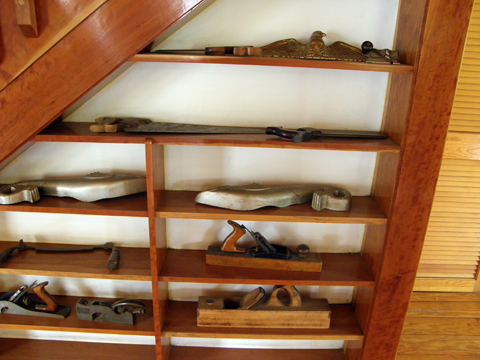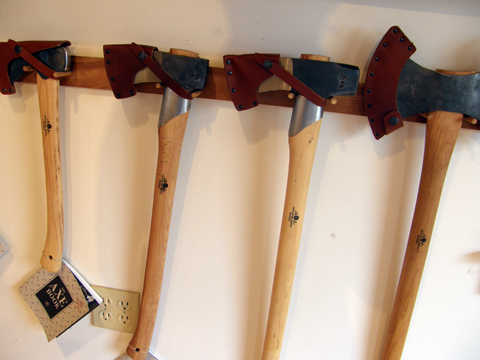 Even though it was very tempting I did not purchase any tools on this visit. However, there is one (or two) that have made their way on to my wish list. Perhaps next time… 🙂
If you're in the area it's worth the time to drop by. If you can't drop by you can visit them online. Oh, and if you are in the area drop by Moody's Diner for a bite to eat. Mmmmm…
Back to the shop…