We headed out yesterday morning to explore a trail that has been calling us for years, the Lake Charles Trail at Shubie Park. Even though we live close by and are frequent visitors to the park, most recently for the
CITO event
, this was one part of the trail system that we had yet to venture on. We can't think for the life of us why we had never been there before other than it was saved for a day like today. It really was a great day.
The Lake Charles Trail extends the full length of the lake and is a part of the Shubie Park shared-use trails and the Trans-Canada Trail. It skirts the water's edge for most of its length, offering many great viewing areas and resting spots. The trail is well groomed and a favorite among hikers, joggers and cyclists. It is continually being extended where eventually it will follow the canal route all the way to the Bay of Fundy!
It took us just over four hours to do the round trip of around 13 kilometers (8 miles) from the parking lot to the end of the trail and back. This included stopping frequently to enjoy the views, to take photos, to have lunch and, of course, a bit of Geocaching! We were able to pick up a half a dozen caches along the way. (We even left a couple to bring us back here another time. :))
One of the most enjoyable parts of the day (besides the Geocaching!) was finding an off trail called Vivien's Way (there's a cache there by the same name!). This is a natural path trail that circumvents a point of land that juts out, facing down the lake. Not only was it a nice walk but it picks up the breeze coming up the lake. Since the day was quite hot it was a welcomed resting spot. This area was named after Vivien Srivastava (1931-2004), an avid walker, naturalist and paddler who helped design the Lake Charles and Portobello portion of the Trans Canada Trail along the canal route.
Here are a few photos of our day: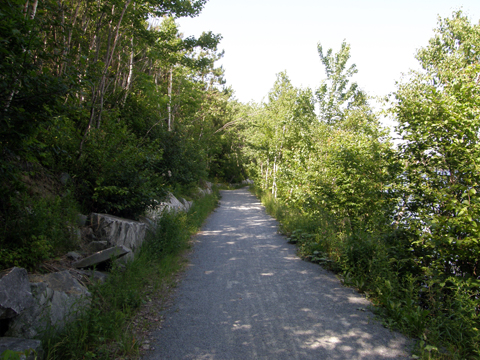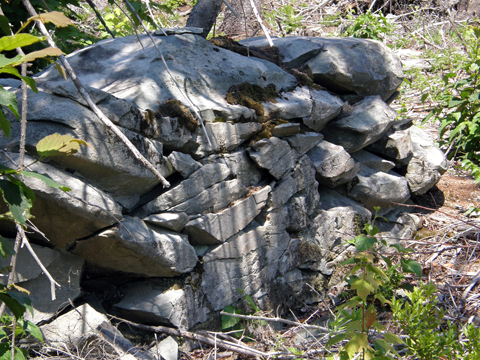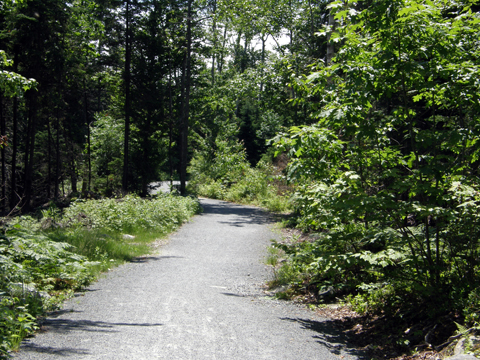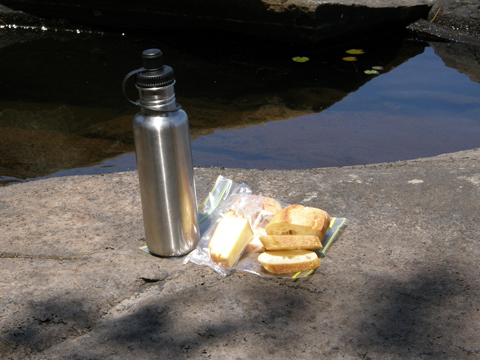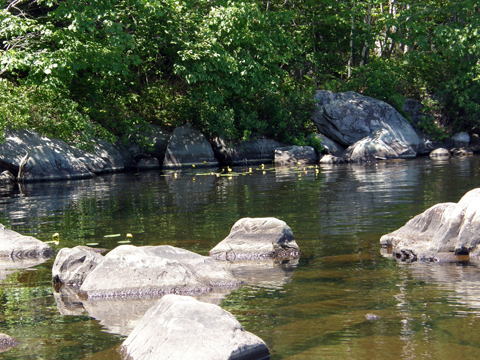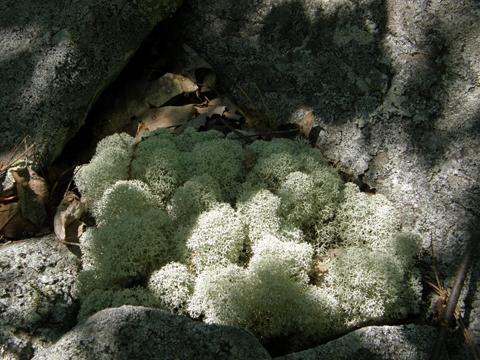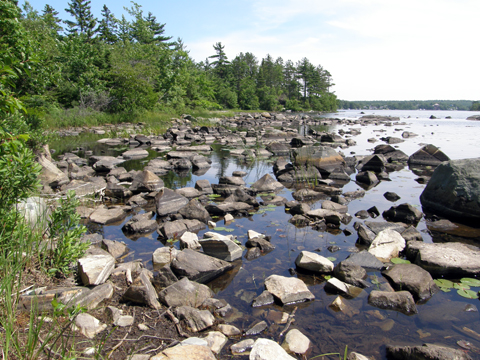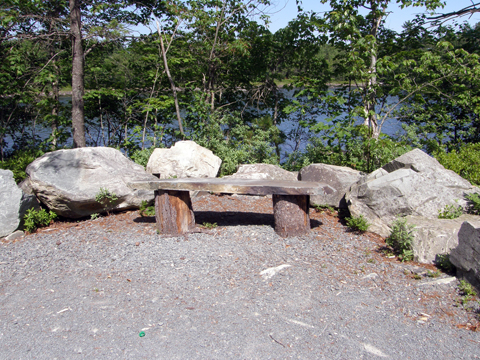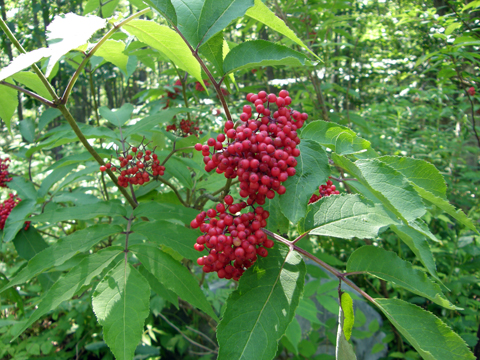 Between the herds of chipmunks, the smell of pine, the beautiful views and the great walk this day's Geocaching couldn't get much better! The Geoaches along the Lake Charles Trail were a lot of fun! Thanks for the caches!
Keep on cachin'!
This post was originally posted on our now defunct website, Geocaching Online