Another wooden kitchen bowl that we recently finished! It features a stained crimson band that really sets off the rich, brown of the Maple.
The Maple used in this beautiful wood bowl came from the East Hants County area of Nova Scotia, here in Canada. Forestry is the largest industry in this area of the province. Several friends of ours have woodlots here which allows us to occasionally, and happily, acquire wood from here.
This bowl would be great for a lot of kitchen related uses. It's size, approximately 23cm (9″), is ideal to serve a salad for four as well as to display a big bunch of bananas and other fruit. It would also be perfect for popcorn!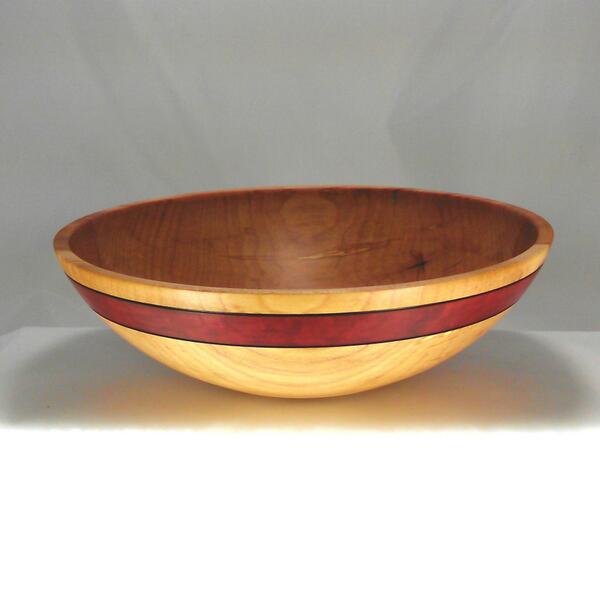 Back to the shop…