I turned a small Birch bowl with Purpleheart base today. The Birch I used was especially striking as it was made out of Curly Birch. To make it a bit different I added a base made out of Purpleheart: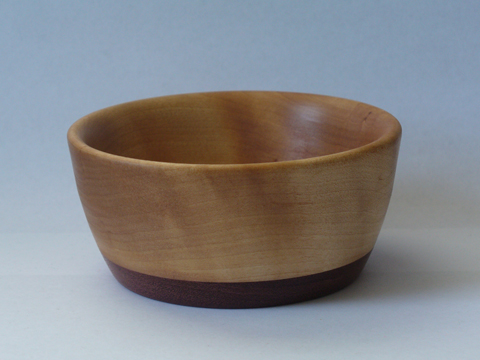 Both the Birch and Purpleheart blocks were cut round and then glued together. I also glued on a tenon made of maple but this didn't work out so well. It broke off while turning and I had to turn a tenon in the Purpleheart which led this layer to be a bit thinner than I planned. However, once completed the base was of a more pleasing size. I guess it knew better than I. 🙂
Here is a view of the inside showing the Purpleheart bottom: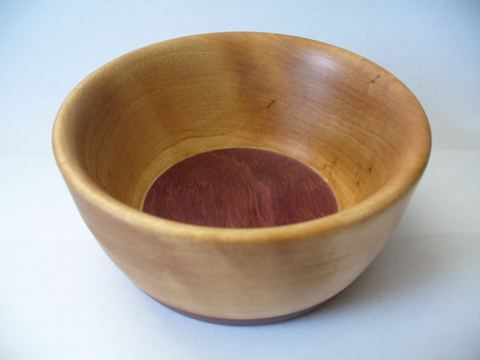 Woodturning continues to fascinate me and this bowl allowed me to experiment with two different woods.
Back to the shop…