Whew! A late start to the day, happily caused by a late night rockin' at The Carleton enjoying tonight's performance of Dylan Menzie, Nathan Wiley And Adam Baldwin as part of the 6th annual Halifax Urban Folk Festival, a celebration of songs and the people that write them.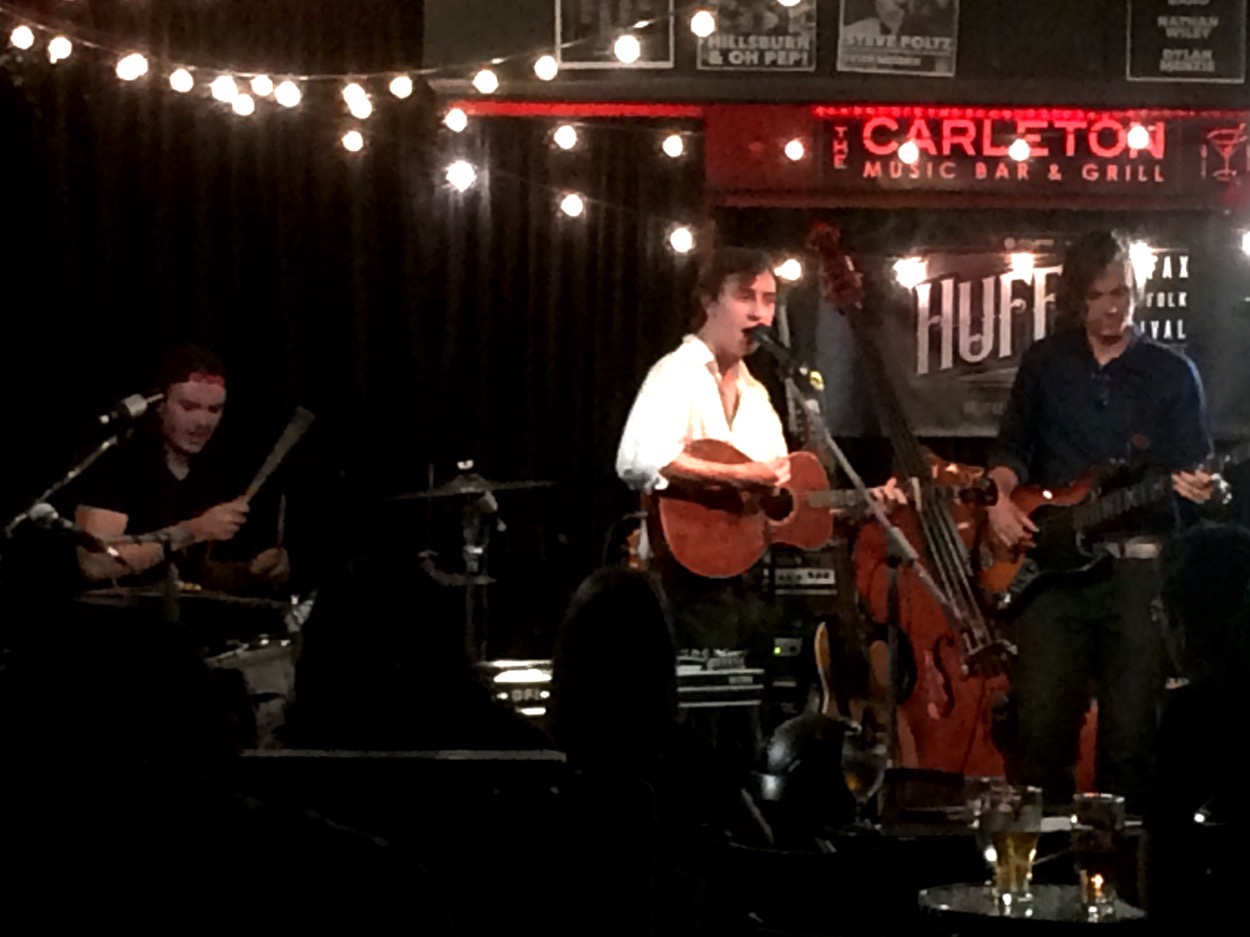 The evening kicked off with the big, big voice of Dylan Menzie and his band from PEI. Singing originals from the upbeat 'I Wanna Know' to the heart wrenching 'You're Tearing Us Apart' Dylan kept us enthralled and wanting more. A cover of Marvin Gaye's 'Let's Get It On' knocked it out of the park! Keep an eye out for this guy!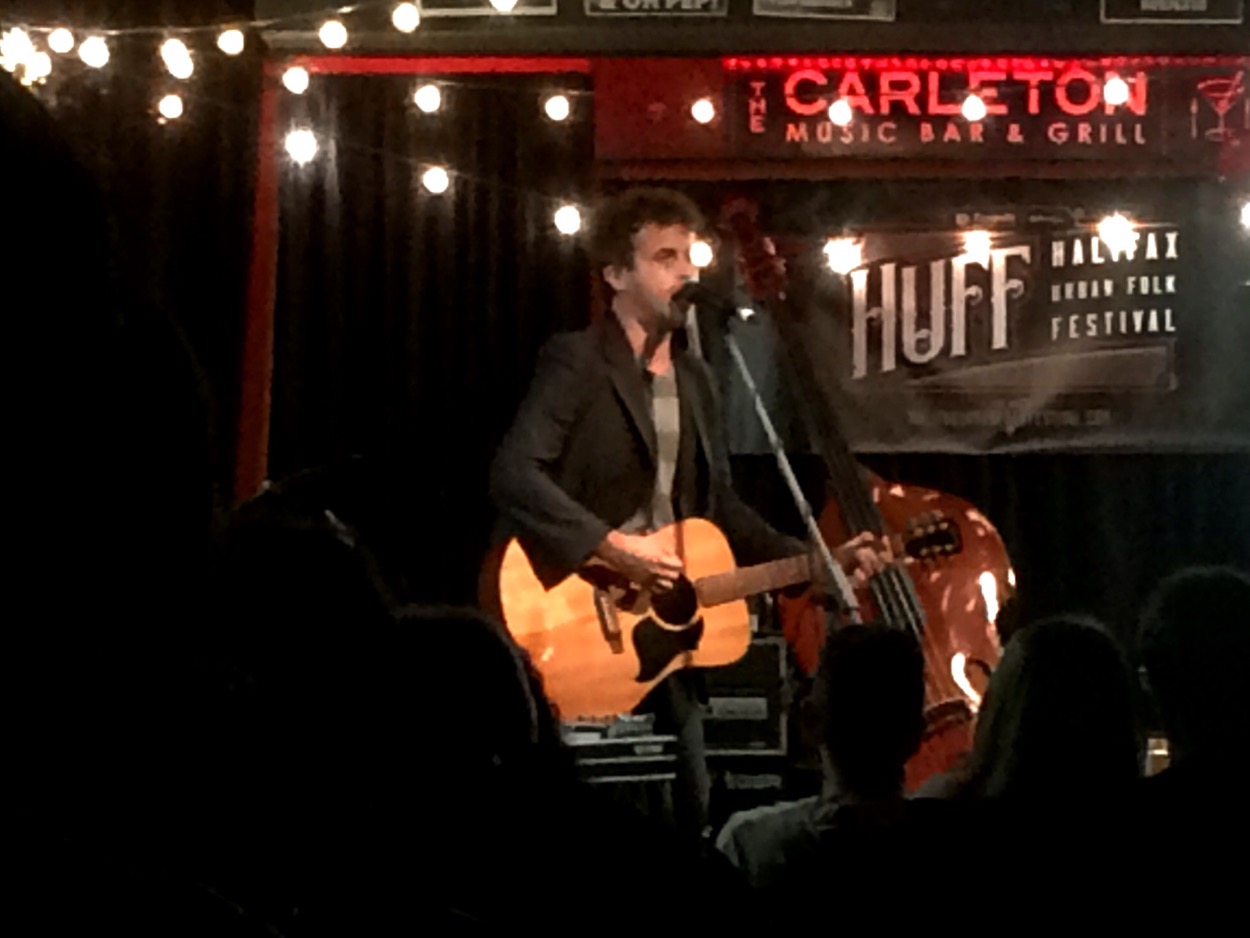 Next up was Nathan Wiley, also from PEI, who played his signature blend of light rock and blues. Playing solo, he captivated the audience with cuts from his three albums as well as newer material. His hit, 'Bottom Dollar Baby' from his award winning 2002 album Bottom Dollar was as well received last night as it was back then. Likewise, favourites like 'High Low' and 'Home' kept the sold-out crowd rockin'.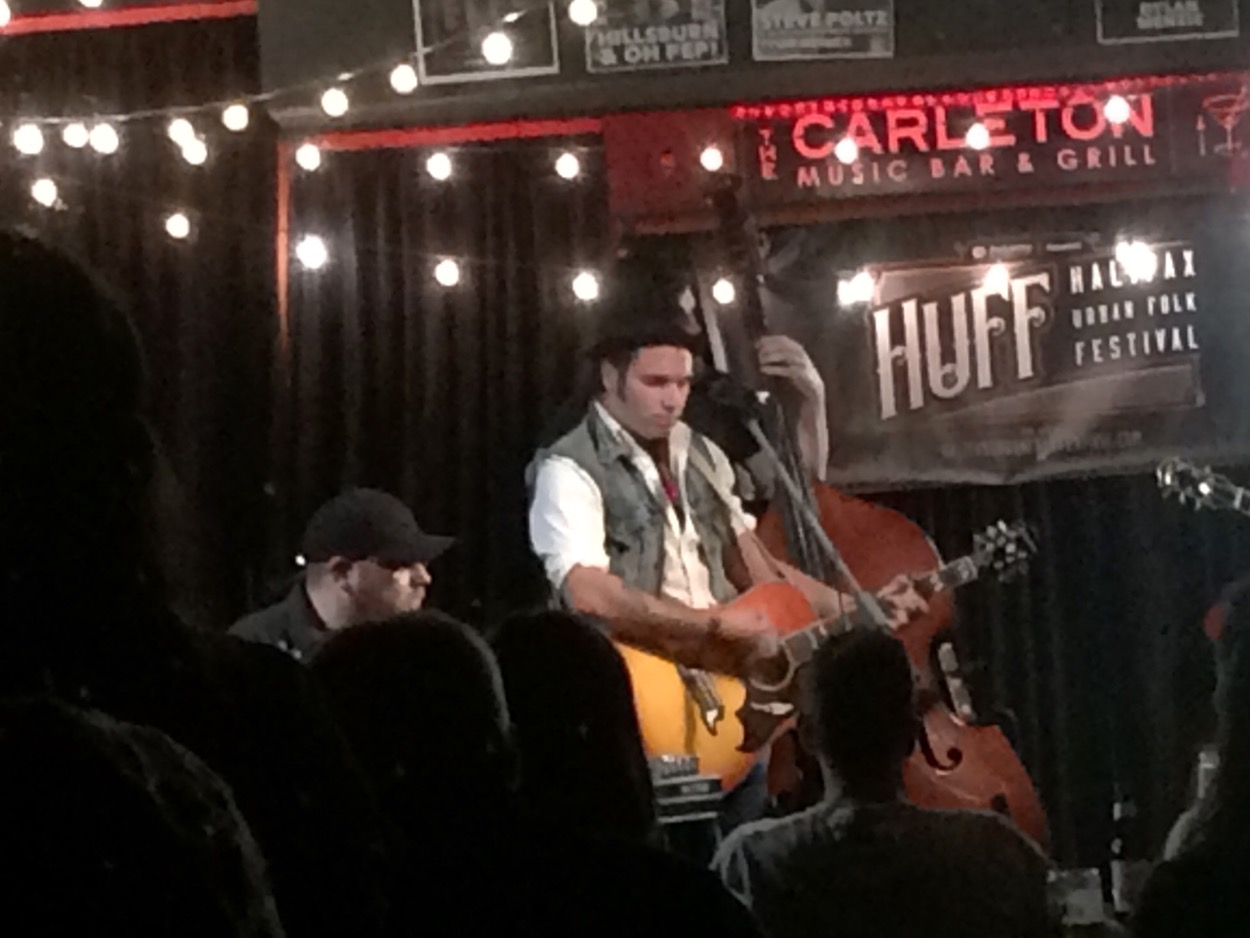 The headliner of the evening was Dartmouth's own, Adam Baldwin. Adam has been riding on a well deserved wave of popularity since his EP release last year and the subsequent hits 'Love You With My Eyes Closed' and 'Arms' so when he hit the stage tonight he received lots of applause, escalating throughout his set! With plenty of bantering between songs Adam became one on one with the audience, relaxed, in his element, like the seasoned performer he is.
Though relatively new to this limelight Adam is no stranger to the stage, honing his craft with such bands as Gloryhound, The Skyhawks and Matt Mays & El Torpedo. Tonight's stage is very familiar to him too. As frontman for The Carleton's long-standing house band you'll find him here most Saturday nights.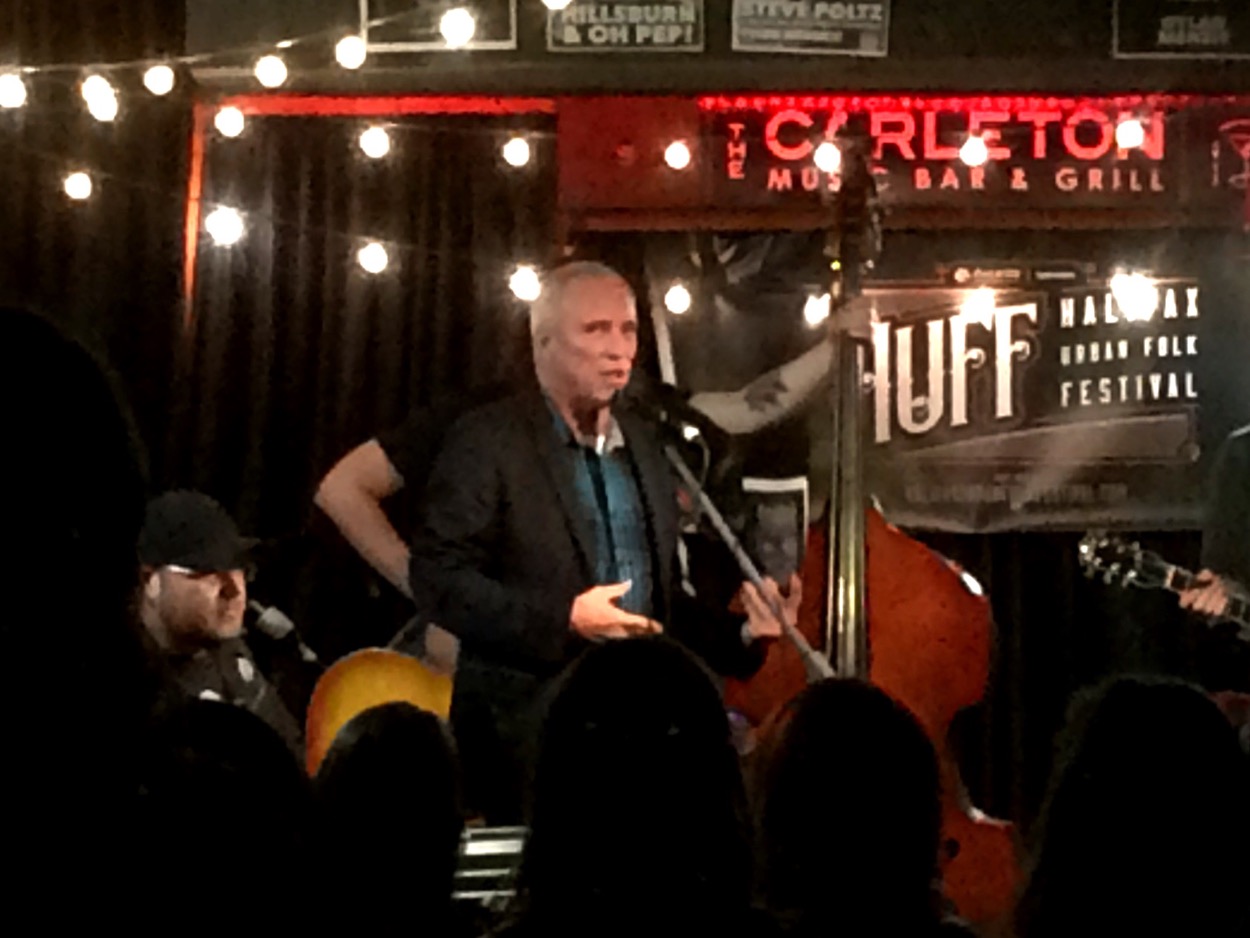 Mike Campbell, owner of The Carleton, hosted the evening as he usually does. Mike is a strong, strong supporter of the local music scene. Here he is here speaking about the Halifax Urban Folk Festival:
It was quite an evening. An awesome evening! Thanks to everyone involved in making it happen!
For more info:
Halifax Urban Folk Festival: Website | Facebook | Twitter
Dylan Menzie: Website | Facebook | Twitter | Instagram
Nathan Wiley: Website | Facebook | Twitter | Wikipedia
Adam Baldwin: Website | Facebook | Twitter
The Carleton Music Bar and Grill: Website | Facebook | Twitter
Mike Campbell: Facebook | Twitter