Well, here it is, going onto late August and the garden is doing just great! As you can see in the above photo everything is green and growing!
This is a great time of year in the garden, just on the cusp of everything moving into the ripening stage. You start to pick a few things here and there, and each day your bounty increases.
We especially like to let the garden determine what we are having to eat each day. We'll come out with our basket and start picking the ripe vegetables. Perhaps a Squash, a few Cucumbers, some Tomatoes. Perhaps a salad or a stir-fry. Perhaps we'll be making another bottle of fermented pickles. It's a great time of year!
Here you can see the Summer Squash plants coming along nicely. It won't be long before we'll have more Squash than we know what to do with!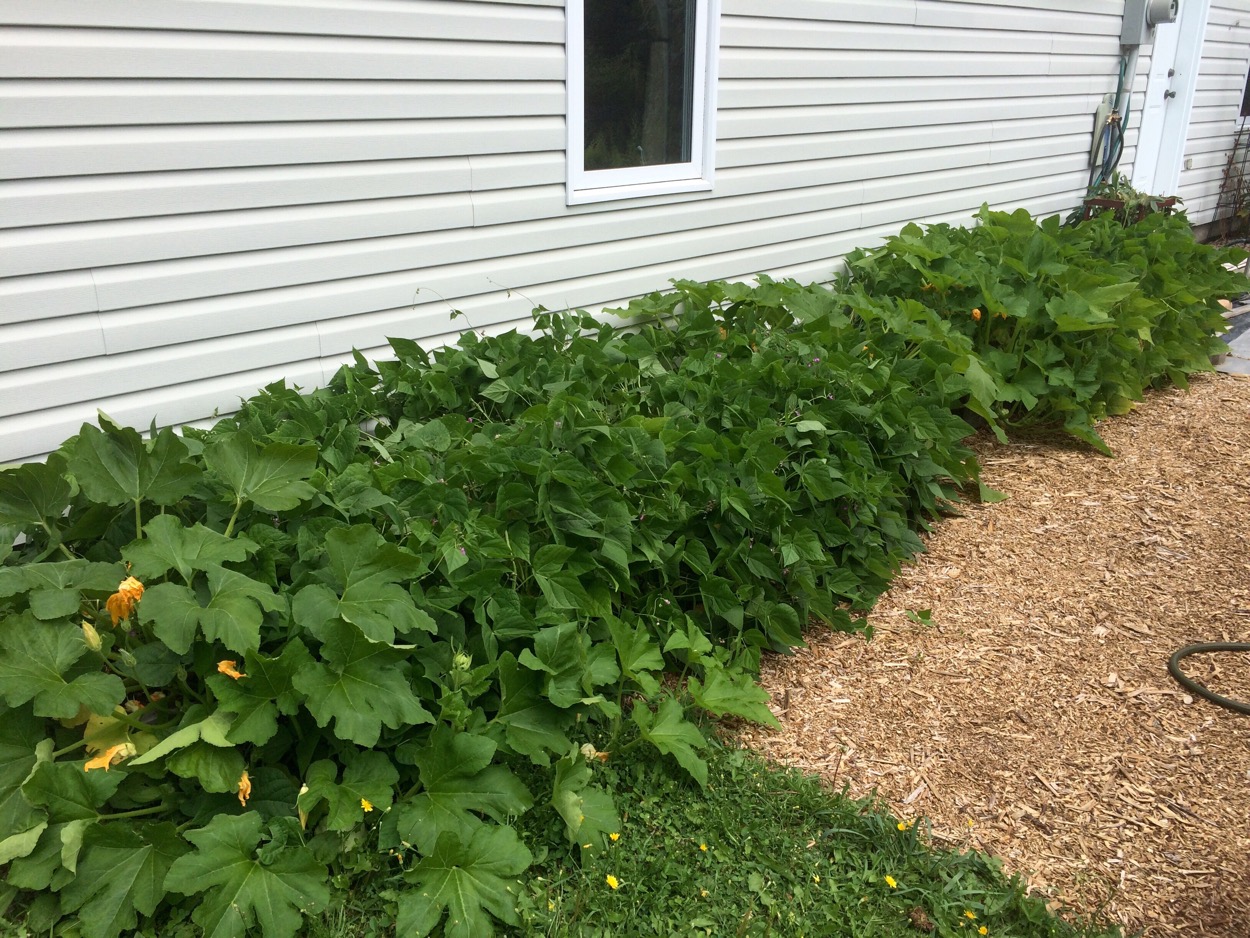 The bush beans are so tall they're covering our garden sign!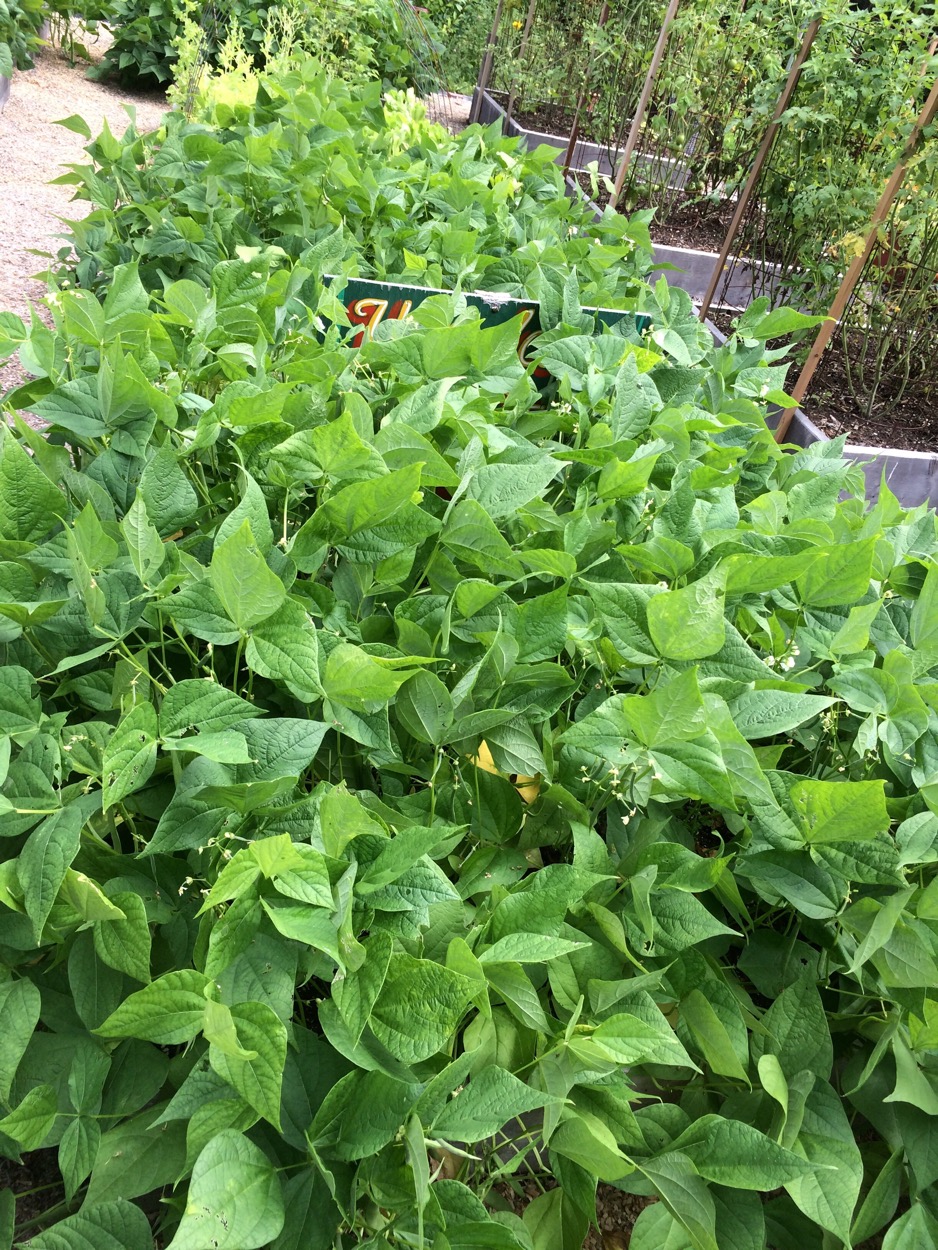 The tomatoes are turning red! More and more of these little beauties are ripening!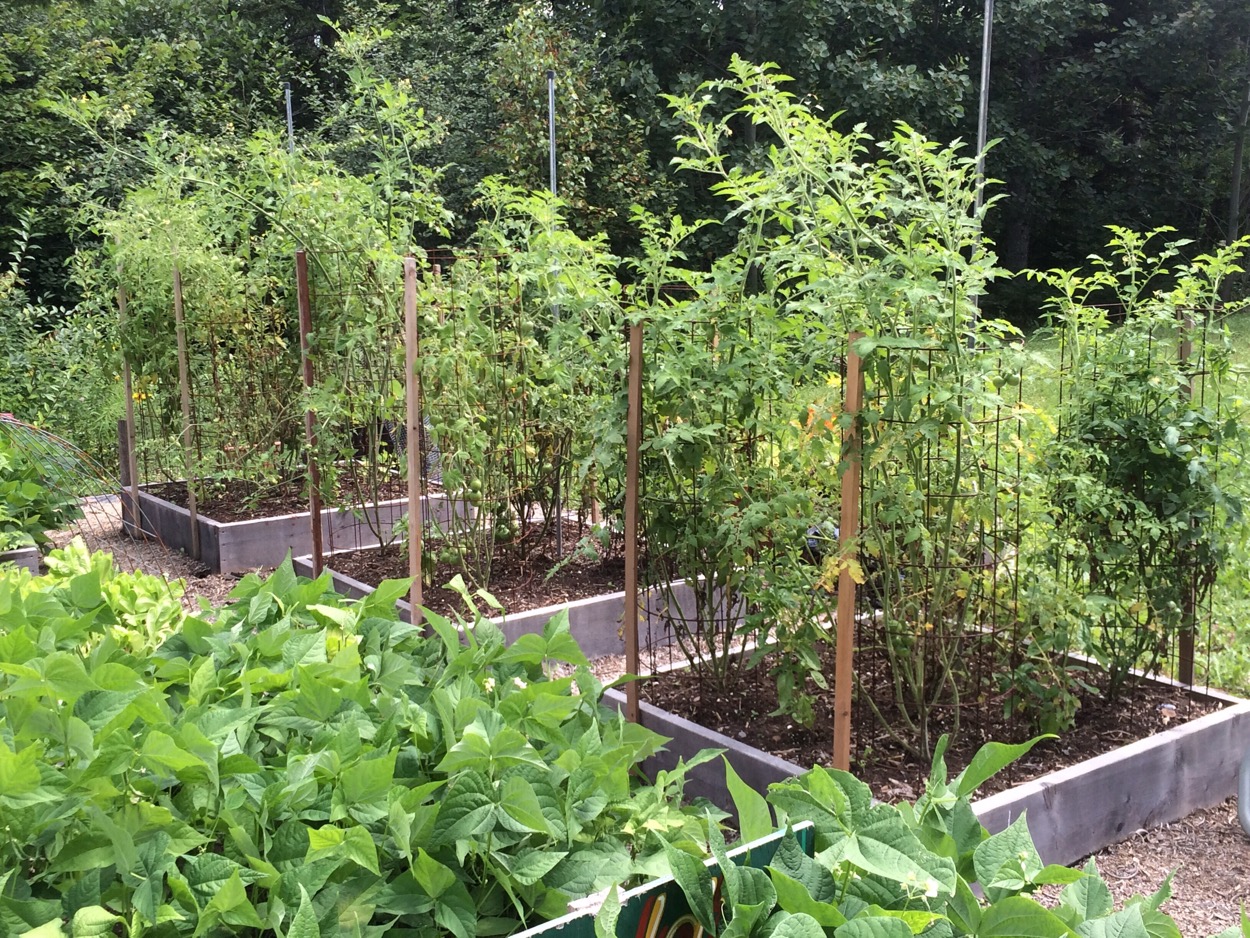 A curtain of pole beans!
The beans are taking over the birdhouse!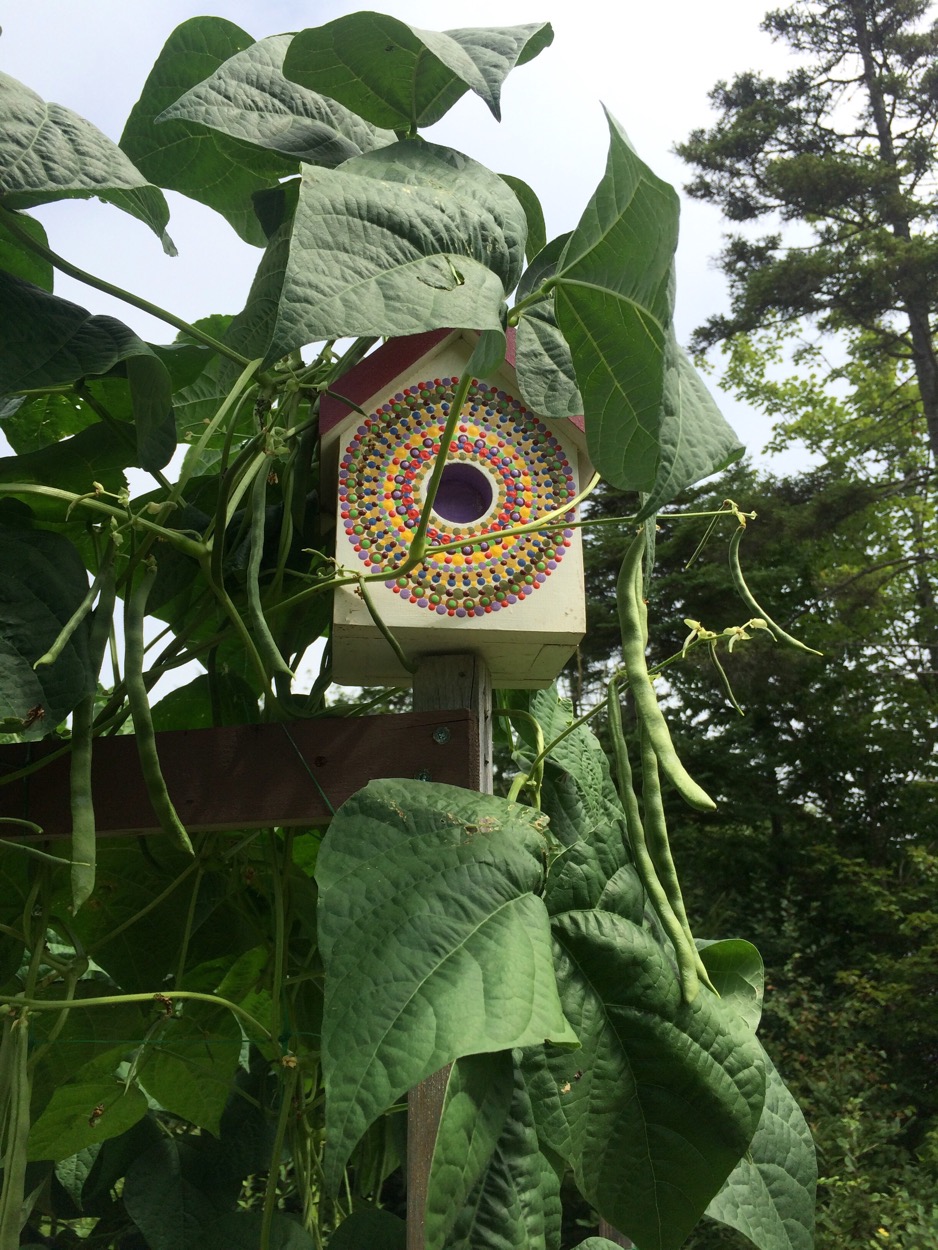 Just look at these beans! They're going to be so delicious during the cold wintery days of February!