We just got back from the GeoWoodstock Meet and Greet that was held tonight not too far from our hotel here to Roseville, California. It was estimated that there about a thousand Geocachers in attendance!
After picking up our registration package and rooting through it to see what cool and neat stuff we got we found what we were looking for – our Geo-Bingo card! This card was our ticket to escaping from the awkward icebreaker question you tend to default to when meeting people for the first time, "So, where are you from?". With it we were able to ask such questions as, "Have you ever Geocached on a motorcycle?" or "Have you hid more than 50 caches?" and our favorite, "Have you ever been questioned by authorities while Geocaching?".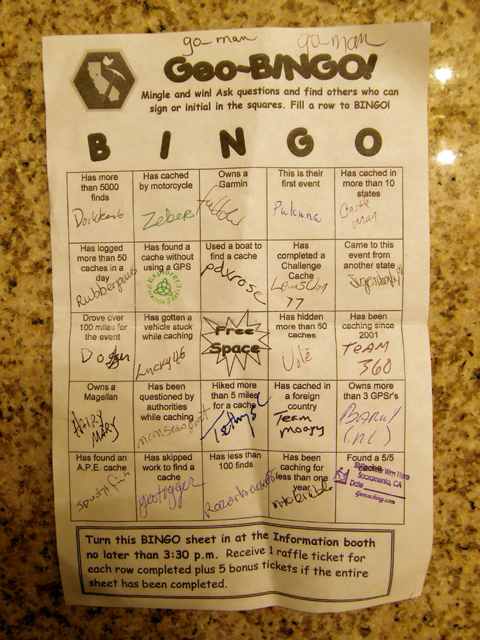 Set up like a traditional bingo card but with questions about Geocaching the object was to find Geocachers that met the particular question and to have them sign the card. Not only does this get you to meet people but for every completed row on your card you get a raffle ticket plus 5 bonus tickets for a completed card! This led to a lot of conversation as you exchanged cards and signed the cards for others where you could and had yours filled likewise. It also led to a lot of fun!
By playing the game we were able to meet a lot of other Geocachers in a very short time. We met them from right here in California, from all across the US, some from Canada, and even some from Germany and the Netherlands! And not only did we meet them but we also found out a little about them as well. For example, did you know that 'pdxrose' used a boat to find a cache? Or that 'Team360' has been caching since 2001?! Or that 'geotugger' has skipped work to find a cache? Oops, perhaps we shouldn't write that… but hey, who hasn't? 🙂
We were treated to a grand barbeque as well, served by some of the finest volunteers around. Can you imagine trying to feed a 1000 hungry cachers? 🙂 We we're just glad to be on the other side of the table where we could sit down, relax and enjoy the burgers and dogs.
There was also a 50/50 draw that netted one lucky Geocacher over $500. and another a beautiful gift basket. The proceeds will go towards paying for the meal tomorrow.
Here are some photos of the event: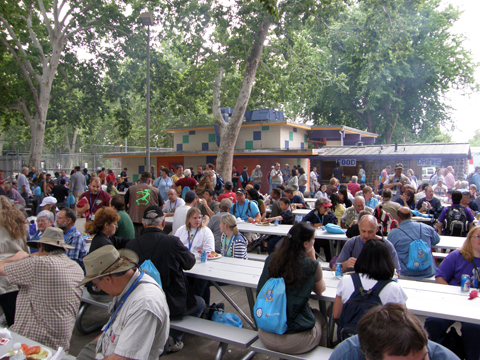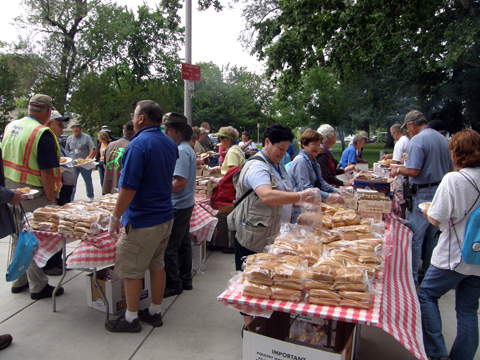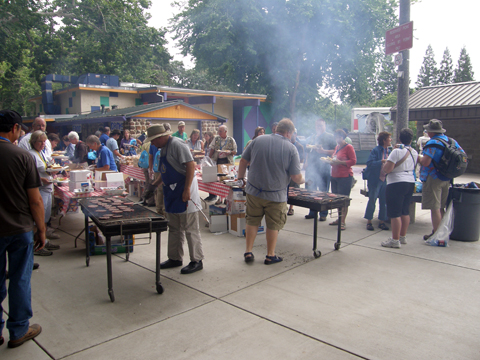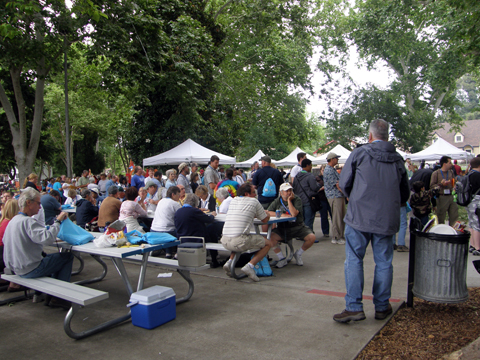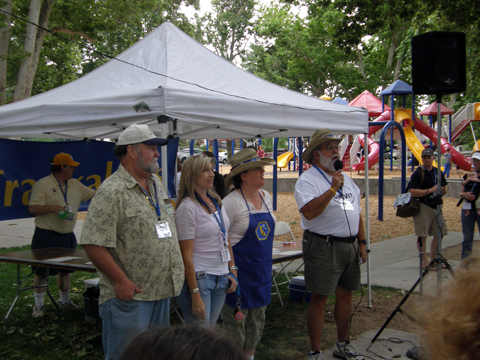 If tonight was any indication of what tomorrow will be like we are in for some 'rockin' kinda time'! We're also hoping that we'll be able to get new bingo cards because ours was filled pretty quickly. 😉
Hats off to all the volunteers that put this together. It was truly a great evening!
Keep on cachin'!
This post was originally posted on our now defunct website, Geocaching Online