It's mid-July, the sun is shining and how good our garden grows!
The rain that we had all last week, following Hurricane Arthur, gave a much needed deep watering and the sun that we have been enjoying the past couple of days have made the garden just pop!
The beans are all doing quite well. The bush beans are bushy and the viners have already reached the tops of their trellis'. The tomatoes have lots of flowers and all have baby tomatoes. The carrots, parsnips, cucumbers, leeks, beets, rutabagas, squash, pumpkins, garlic, chard, peppers, herbs and greens are doing great!
Considering that, because of the time we took to do the big clean out of the woods in the Spring, we planted a bit late we are quite happy how things are coming along.
Here are a bunch of photos showing what we mean: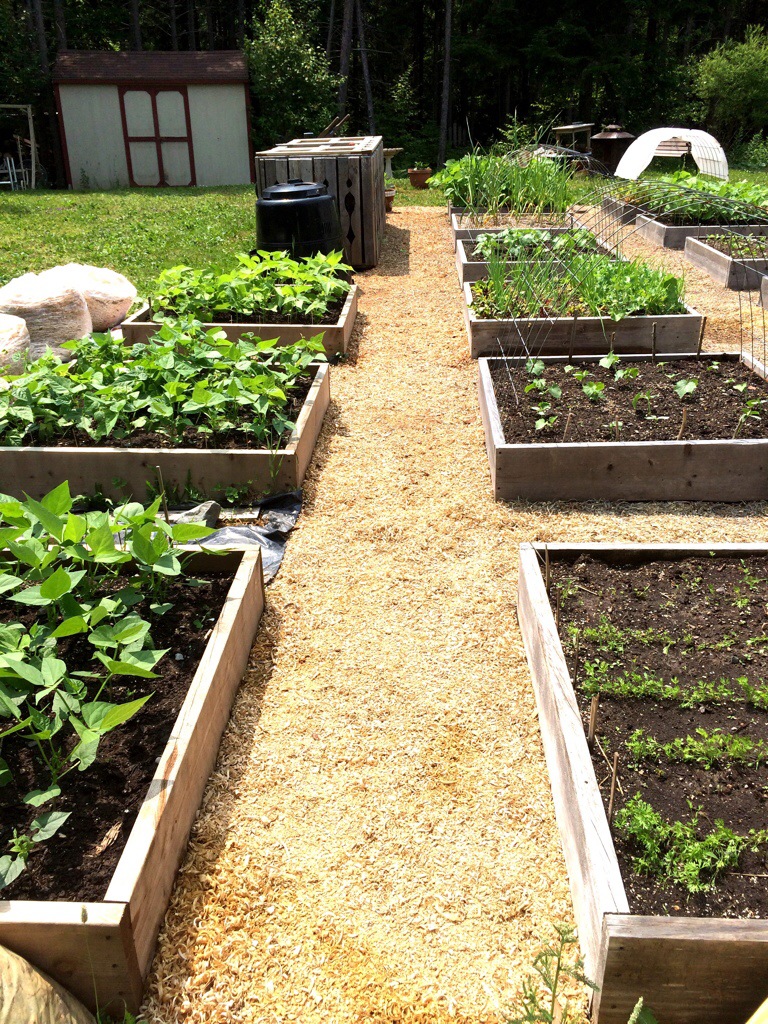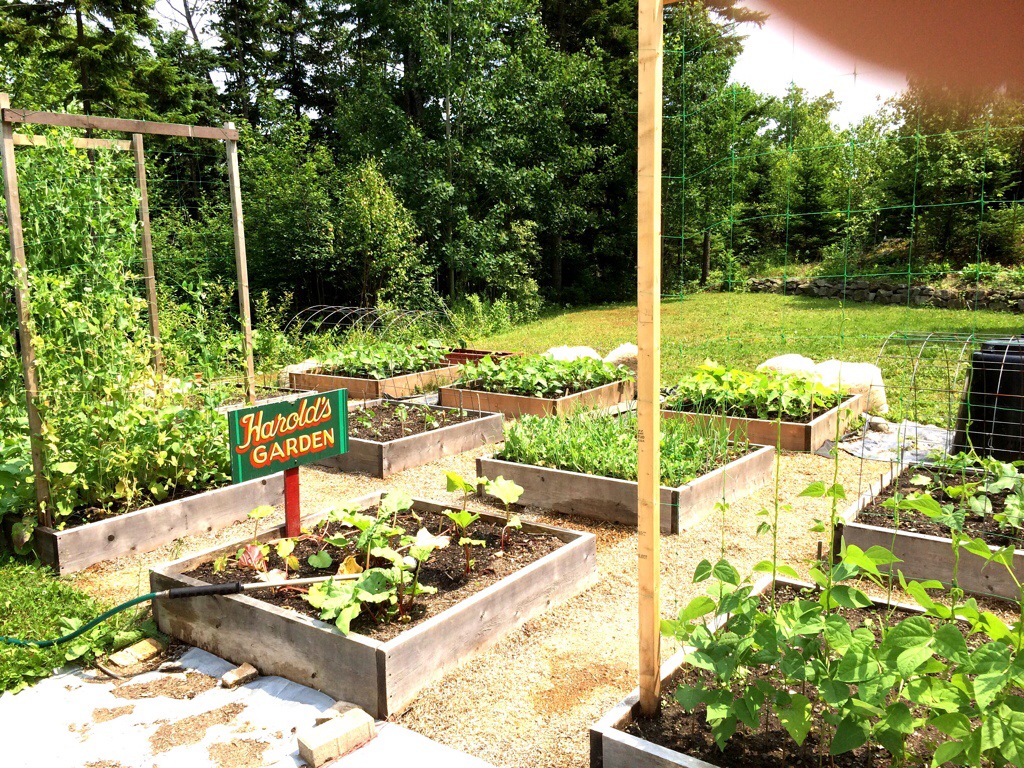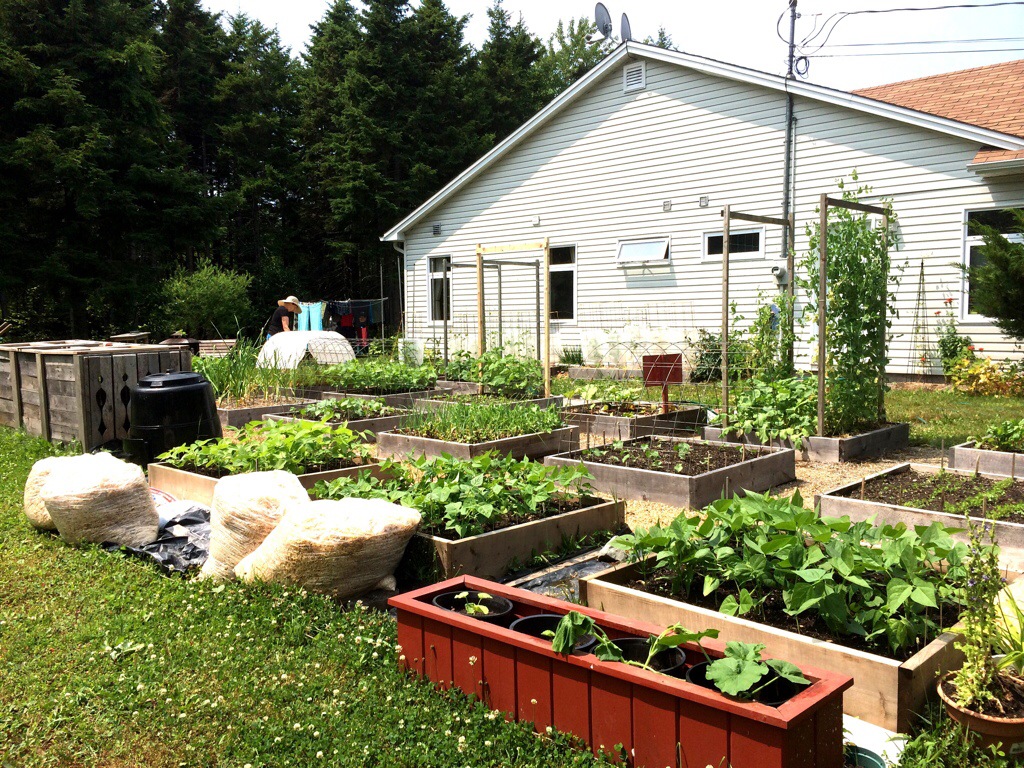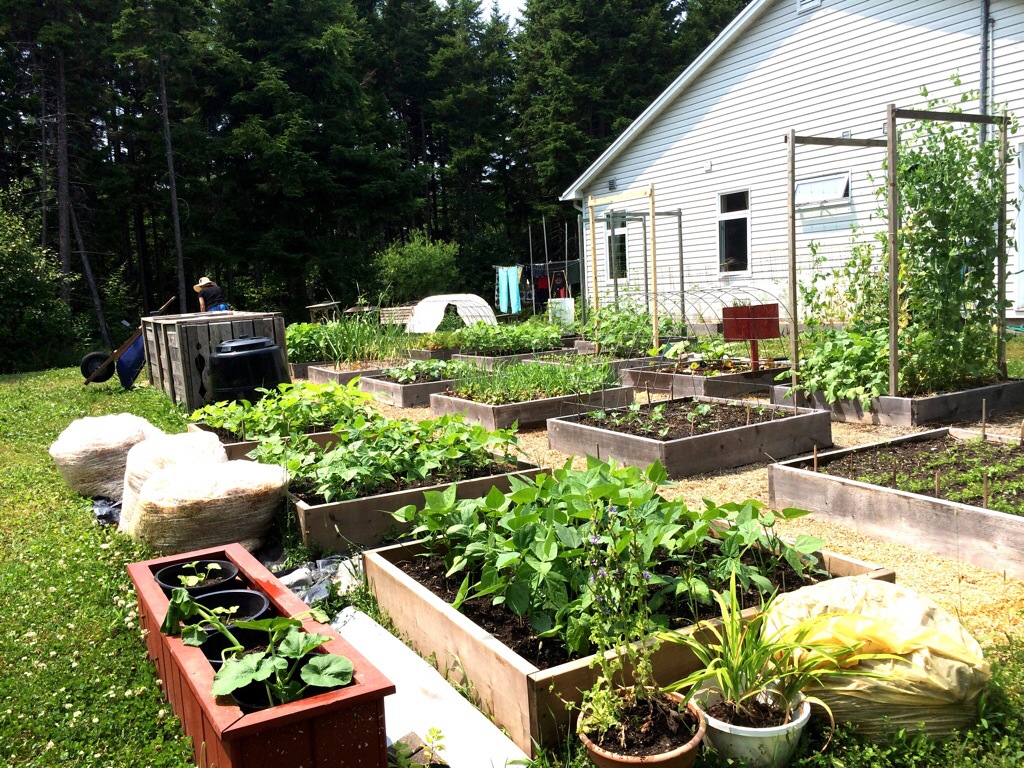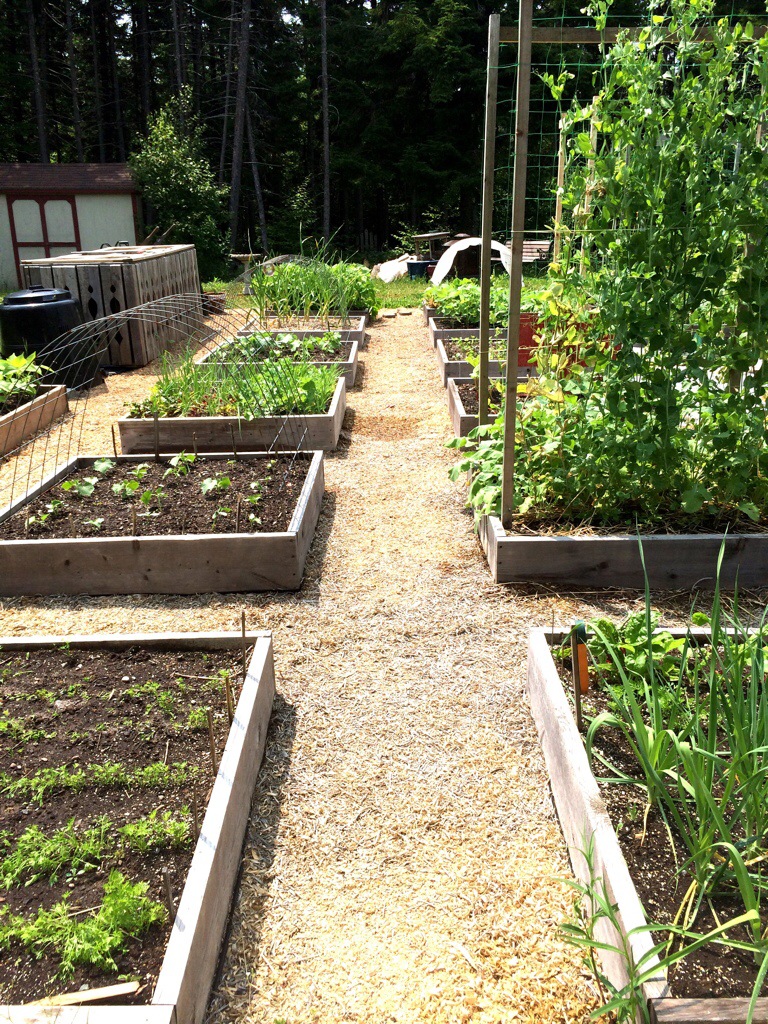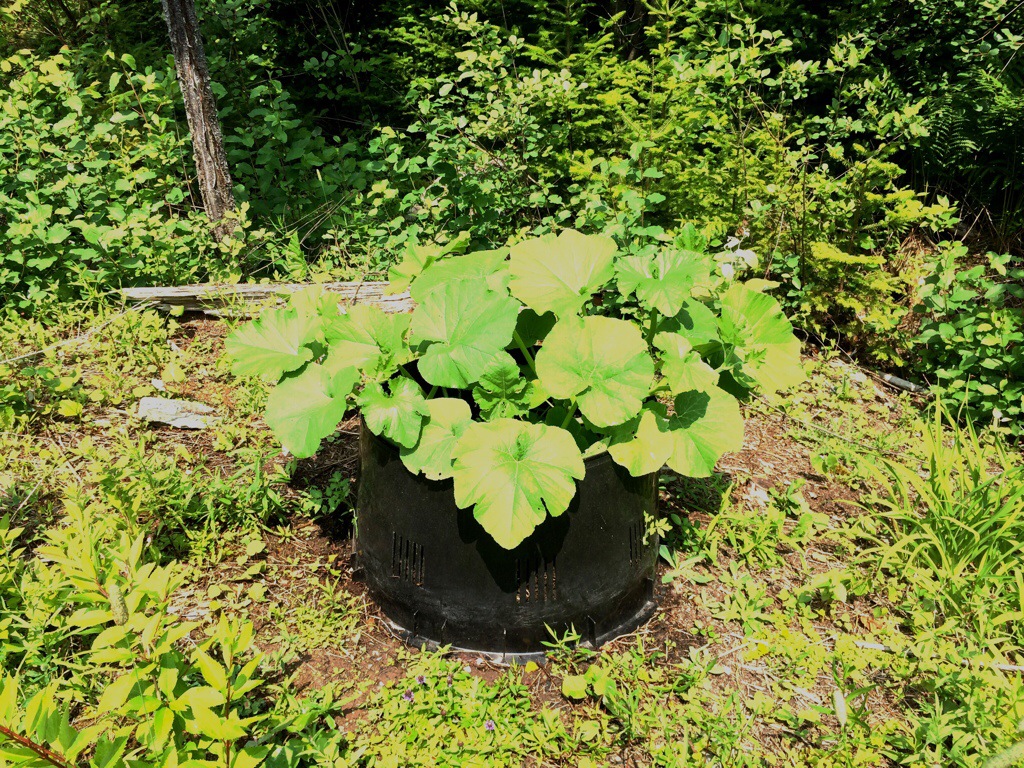 Back to the garden…