You know, there's nothing like just made Gingered Rhubarb Pudding!
This is another one of those things that we just can't wait for each year. It's so nice that rhubarb is one of the first things to be ready to be harvested too!
We have already made a couple of batches but they were quickly gobbled up. Mmm, mmm, good!
With our desire for this sassy, sweet, spicy concoction briefly satisfied we were able to can a half a dozen bottles for our Fall and Winter enjoyment.
Here are a few photos of various stages of the process in making this delight: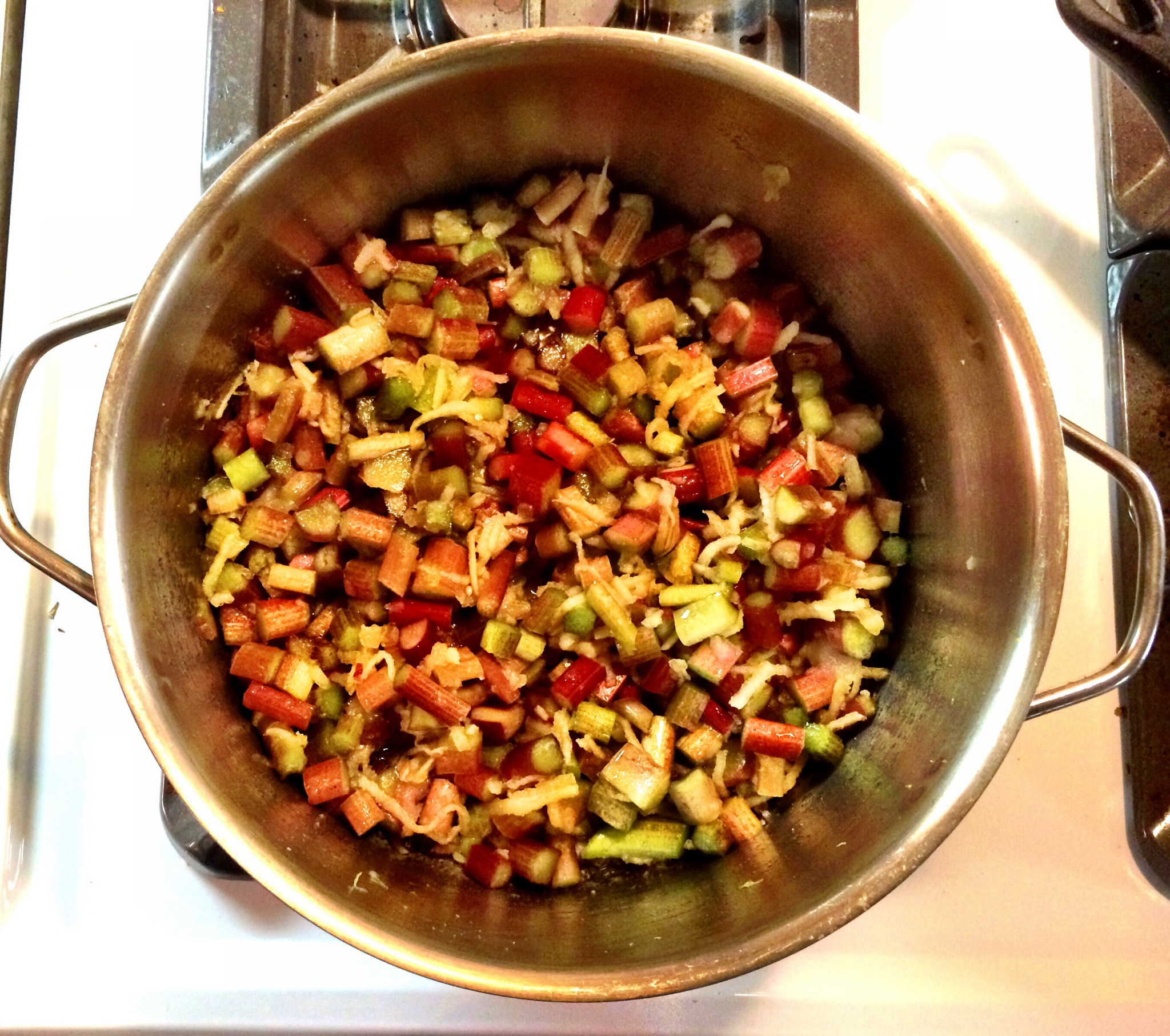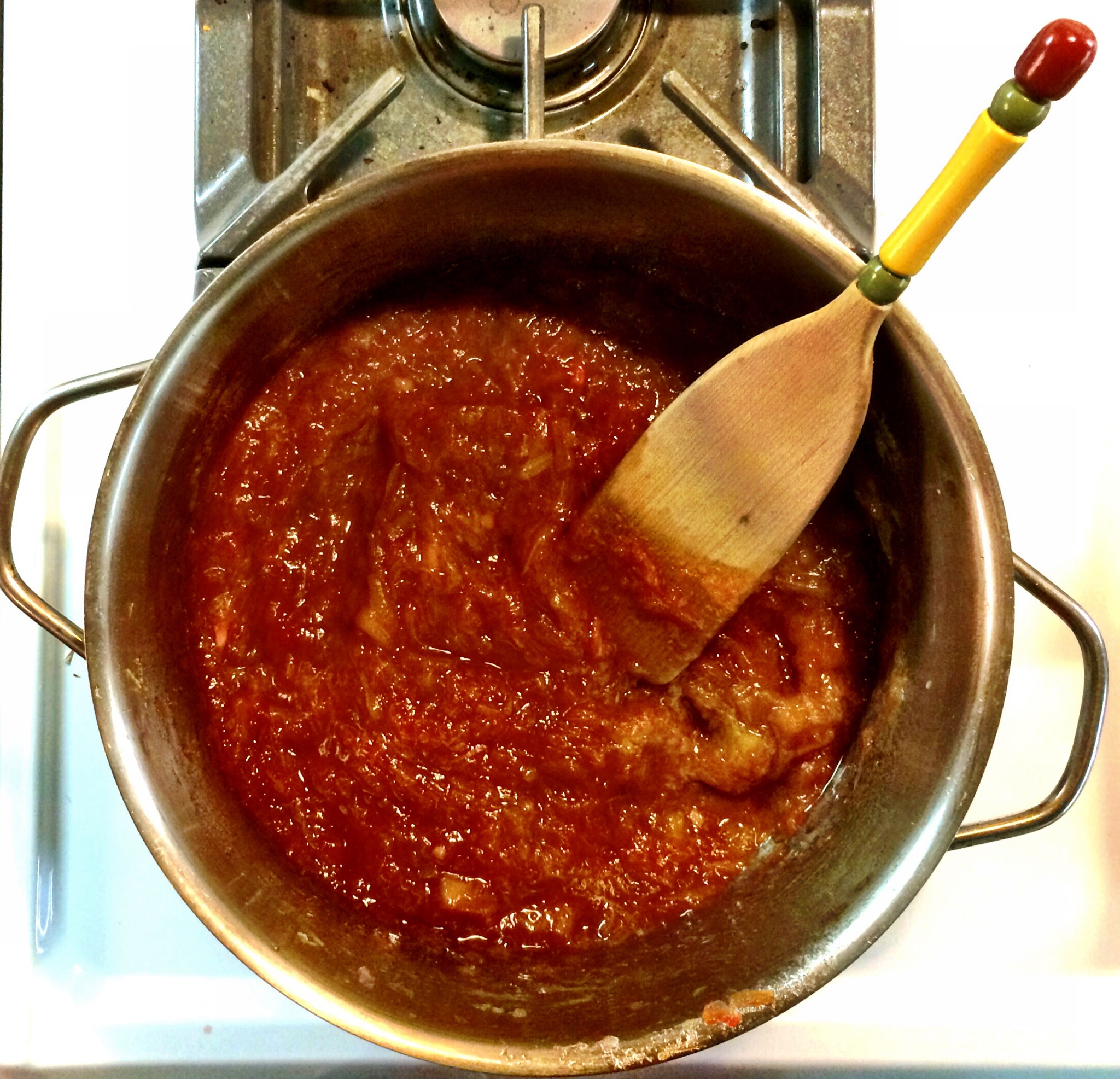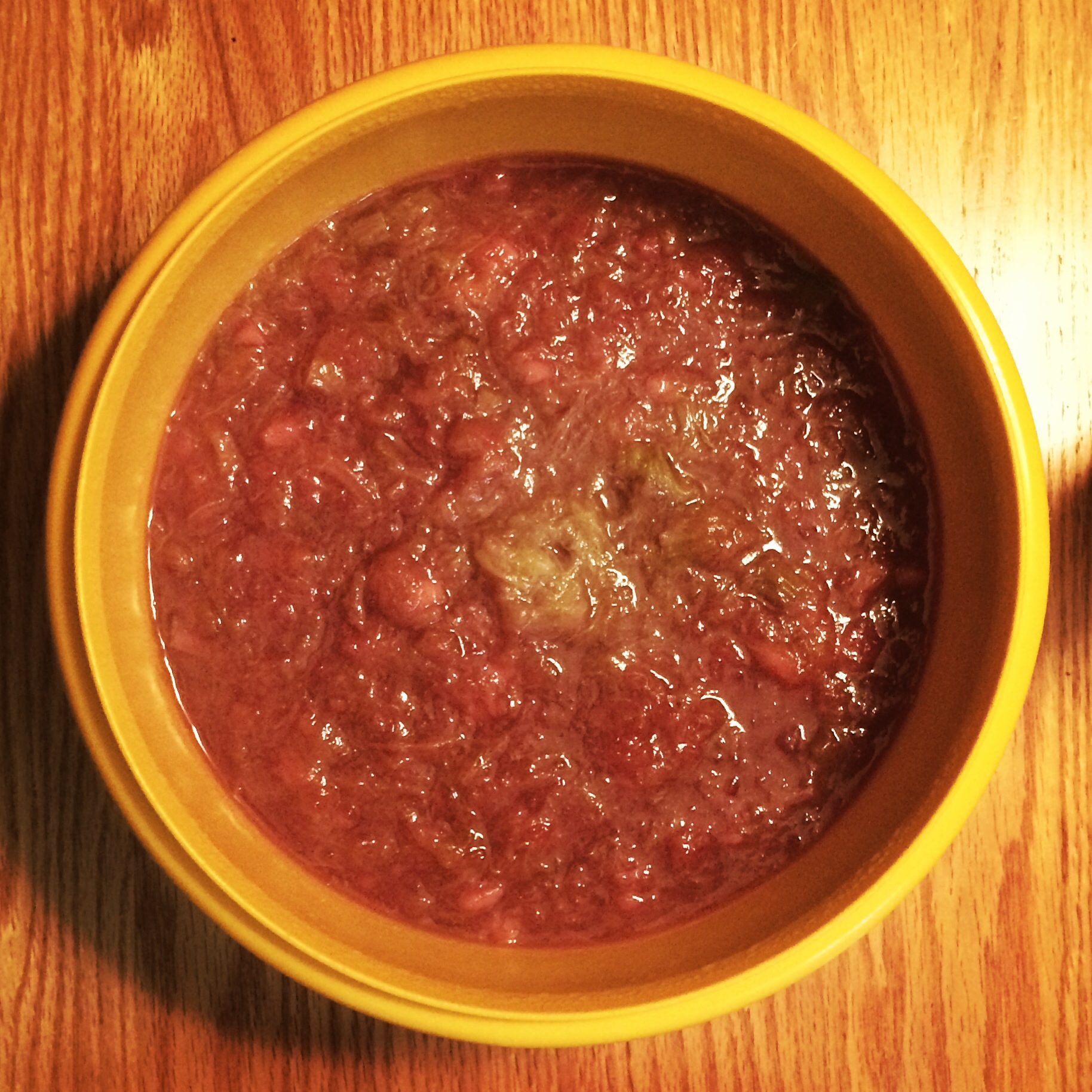 If you would like to give Gingered Rhubarb Pudding a try, click here for the recipe. Enjoy!