Here's a small lidded bowl that has been finished with the 'Old World' look.
It is approximately 10cm (4″) in diameter and almost as round. It has been painted in a 'sea green' colour and buffed so that the underlying black colour shows through in spots, giving it it's primitive appearance.
It is made of local White Birch harvested from Hants County, Nova Scotia.
Here are a couple of more photos: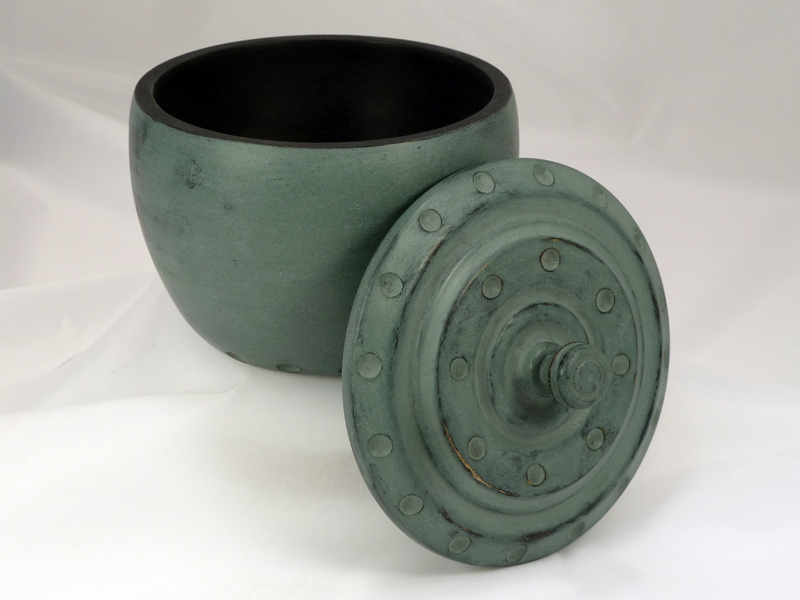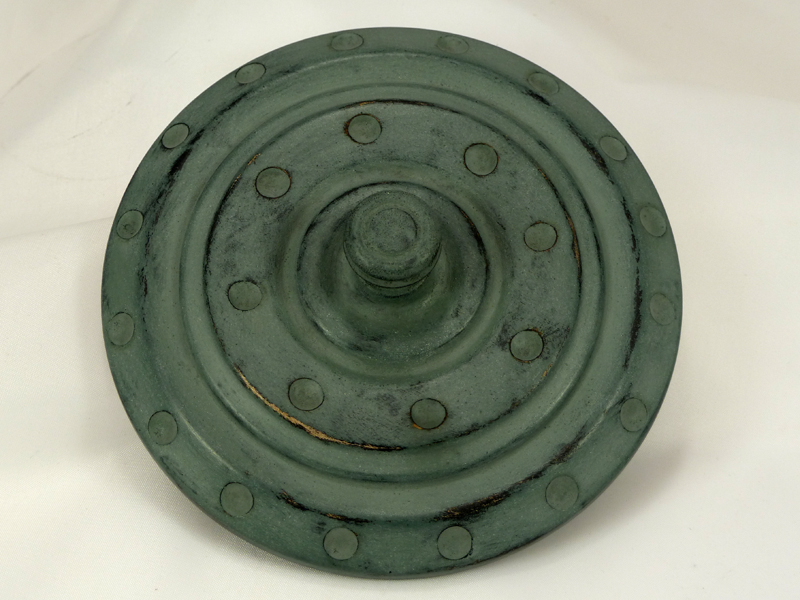 Back to the shop…