The Atlantic Tool Collectors Association held their Spring meeting this past weekend at the Museum of Industry in Stellarton, Nova Scotia.
The association was formed in 1994 with a view to promote public interest in the history and preservation of antique and collectible hand tools in the Atlantic Provinces. The semi-annual meetings offer an opportunity for the members to display their collections in public, do a little trading and bring each other up to date with what has been going on in their local area. Presently, there are over 60 members.
The meeting began with a business session that was ran very professionally and concisely. Several matters were discussed including safety signage and liability insurance for meetings. Financial, website and safety reports were given by the respective board members.
The business meeting was followed by a short glass cutting demonstration using a variety of glass cutters and tappers.
At noon the members opened their tool displays to the public and an active show, swap and sell ensued! This is the highlight of the meeting and a buzz of activity. The theme for this meeting was 'Member Favorites' so you can imagine not only the variety of tools on display but also the exuberance of those members displaying.
Here are some photos of the woodworking related tools that were on display: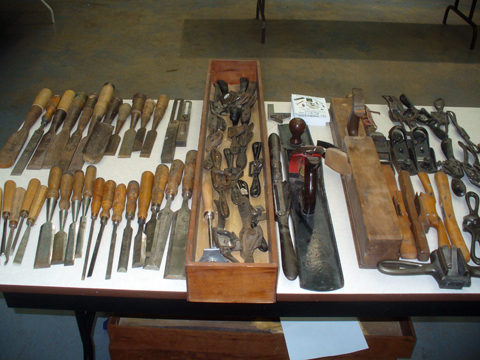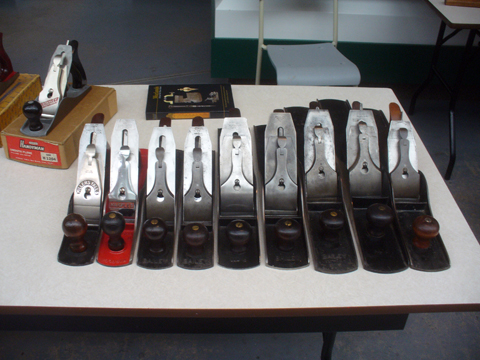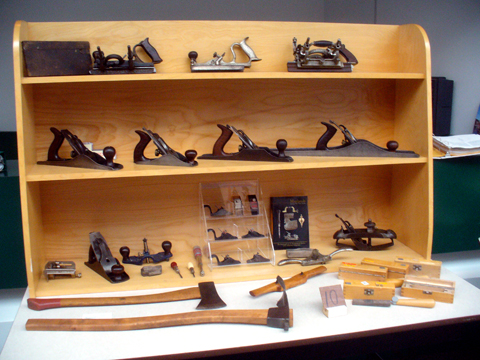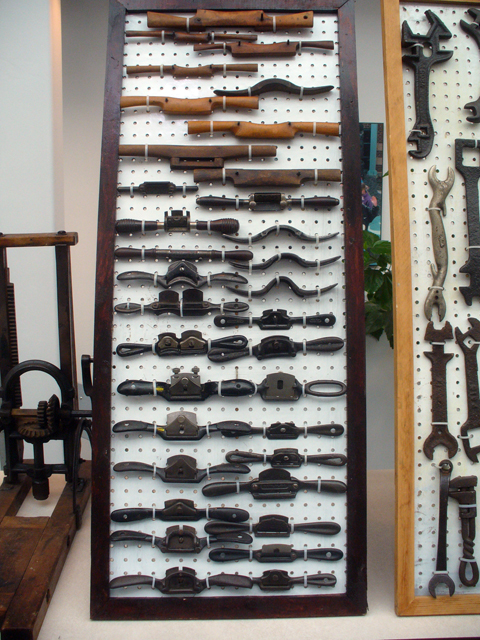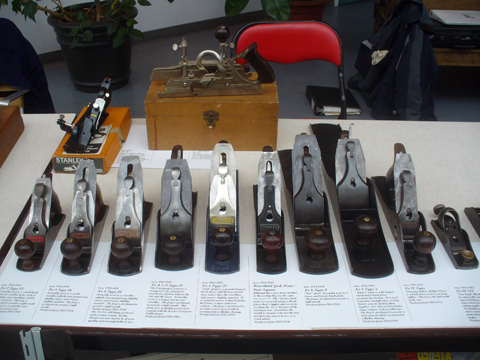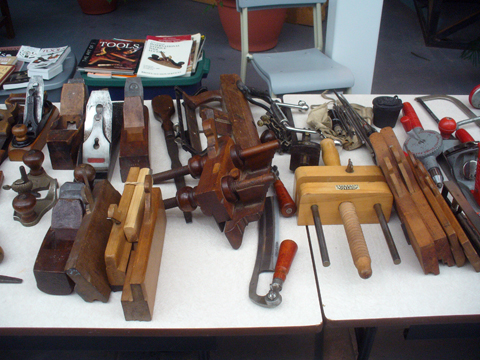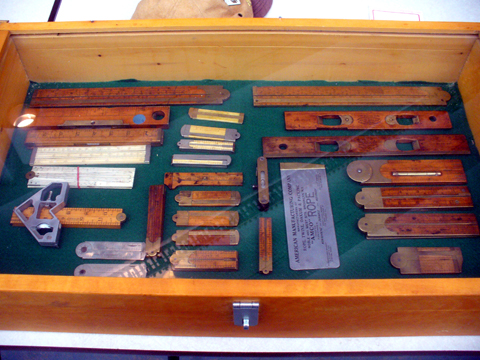 Along with the display there was an 'Antique Tools Road Show' where you could bring your old tools in for identification and valuation.
Following this there was also a club benefit auction and the day closed with a 'What'sit Session', where the names and origins of several mystery tools on display were revealed.
This was my first meeting with the Atlantic Tool Collectors Association and it was a great time. The member's friendliness and their willingness to share made for a warm welcome. I'm definitely looking forward to the Fall meeting in October and the various outings planned for the summer like the visits to the Sutherland Steam Mill and Ross Farm.
Back to the shop…