This house is for the birds! No, I'm not expecting, and definitely not hoping for, a Kangaroo Bird or even a Thoober to take up housekeeping in this delightful birdhouse. It was just a bit of Springtime fun, and just in time for Easter too!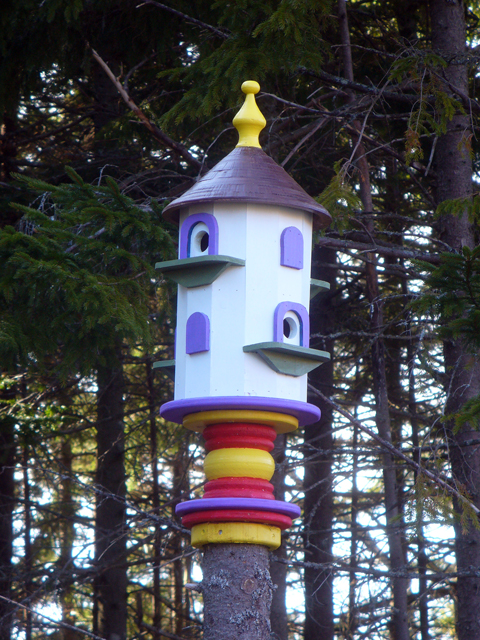 Blending both woodworking and woodturning with a bit of funky color resulted in this whimsical, and what my wife calls, 'Seuss Hoose'. It measures almost 40 inches from the finial to the bottom of the base with a maximum diameter of about 13 inches. It features two levels of housing with two 'apartments' on each level.
This is something that has been on my ToDo list for the past couple of years. There was a Spruce tree just to the side of our patio that the top came off of and I always thought that it would make a great pole for a birdhouse. Last year I made the Easter Basket Plant Pot Bowl so I wanted to make something for this Easter, to keep up the tradition. It seemed to be fitting to make a birdhouse.
Here's a photo of how it looks atop the 12 foot tree/pole: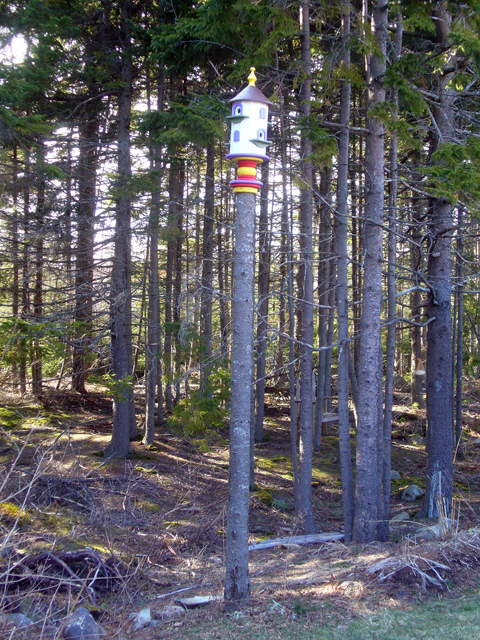 Here are some photos of the various stages of completion:
The body of the house is made of 12 pieces of Pine approximately 2 1/4 wide and both edges cut at 15 degrees: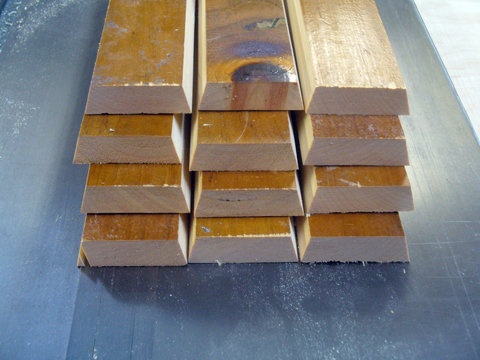 Fitted together they look like this: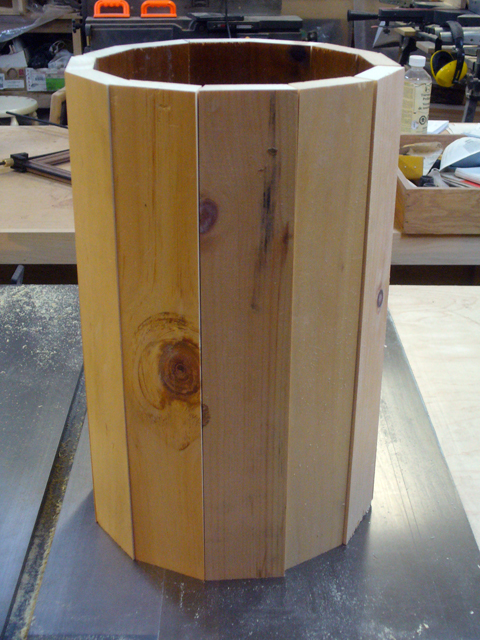 I dadoed a channel about halfway and another at the bottom for the floors of each level: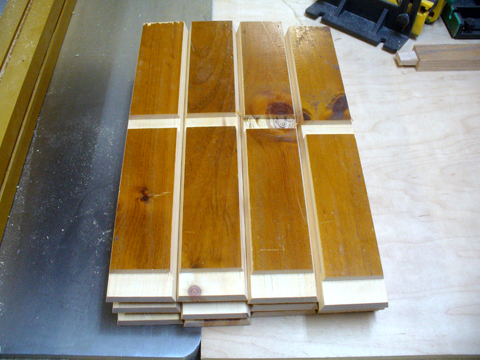 Next I made two circles, one for each floor. Here you can see that I dadoed them for the inside wall which I later realized that this was unnecessary: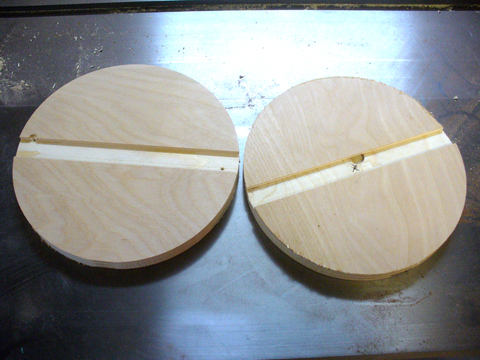 Here's the inside assembly showing the two levels and the inside walls:
Here's the roof which was made on the bandsaw by sawing out several circles with a 45 degree edge:
Here's the body with the holes cut and ledges attached: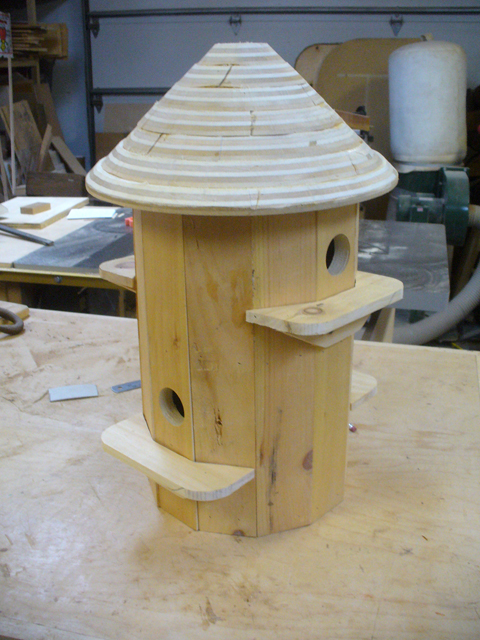 Here's it completed with the turned finial and the base. The base is made of circular disks and a turned center:
And here it is after painting: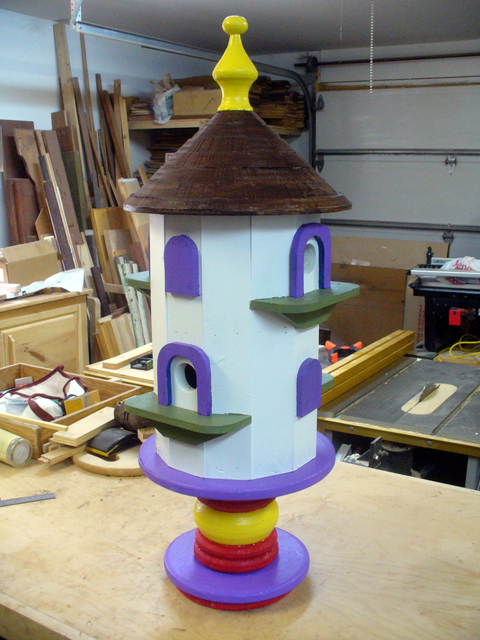 As I said earlier, this was a real fun project to do. It's definitely a conversation piece too. It sits in full view of our dining room window where it can be seen as we sit and eat. It can easily be seen from the kitchen and living room as well. In fact, you can't miss it! 🙂
Back to the shop…