Although the guest speaker was unable to make it to tonight's Atlantic Woodworkers Association meeting we had a great woodworking show and tell and Q and A session.
One of the members brought in a project he recently completed: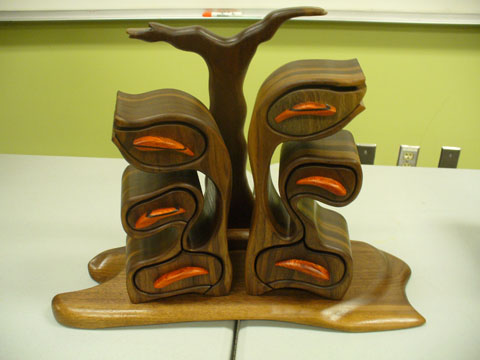 The jewelry box is made out of walnut with cocobolo drawer pulls. The inside of the drawers are flocked. He said that it took him about 36 hours to complete. It was patterned after the 'Lotus' box in the 'Building Beautiful Boxes With Your Bandsaw' book.
Another member brought in this table made of cherry with a spalted maple top:
She created it for a course that she was teaching at Lee Valley called 'Woodworking For Women'. This is the project that her participants similarly created.
Another member was proud to show us the Christmas present he bought for himself – the Limited Edition Veritas Stainless Steel Edge Plane: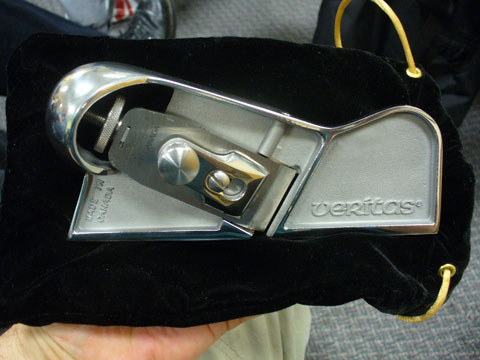 The Q and A period was active the membership deliberating on several questions that were posed. It was mentioned that there was probably 1000 years of woodworking experience in the room and it was probably right!
It was a great evening, nice to get out of the shop once in a while and meet others doing the same.
Back to the shop…