The answer is blowing in the wind! We had a special treat for this month's Atlantic Woodworkers Association meeting – the guests were whirlygig masters Barry and Kara Coutts. Whirlygig masters, indeed!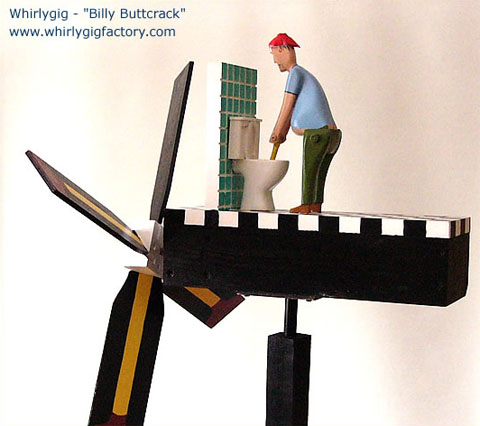 Barry and Kara gave us great insight in to their burgeoning business, their history and their reflections on life, the universe and everything. 🙂 Barry is a great speaker, blending humor, honesty and lots of information into a laid-back, interesting presentation. He fully explained his design concepts and the mechanical challenges of many of their creations. Kara's precise and imaginative painting tops off these works of art!
They have created a unique movement process that allows them to go beyond the traditional whirlygig. Some of their newer whirlygigs includes two tennis players lobbing the ball, a really 'friendly' dog and a hockey themed whirlygig – he shoots, he scores!
This was a great presentation! Thank you Barry and Kara and all the best with your business!
Take a minute to visit Barry and Kara at their website here.
Back to the shop…