Here's the Calabash bowl that we made at the seminar with Mike Mahoney that we attended a few weeks ago.
A Calabash bowl is of African descent and was originally made from Calabash gourds. Today it refers to any round bottomed bowl.
This Calabash bowl is made of Poplar and is around 8″ in diameter and just over 3″ tall. It was finished with a good soaking of Walnut Oil and then when dried it was lightly sanded and soaked again with Walnut Oil. This gave the usual almost white color of the Poplar to take on a mellow yellowish hue.
Because it is made of Poplar the bowl is very light and because it has a round bottom the bowl can be easily rocked but it always rights itself, sort of like a Weeble. 🙂
Here are some more photos:
Here you can see a bit of the ovoid shape that the bowl took on as it dried: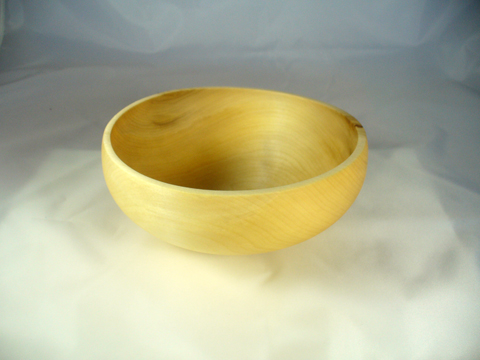 Here you can see a bit more: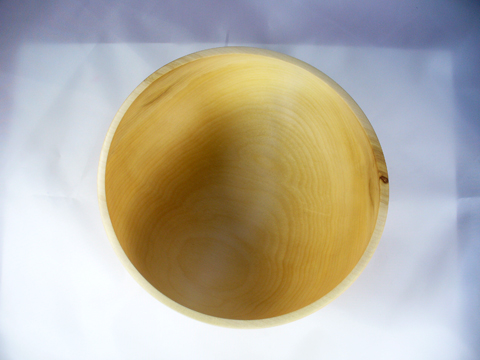 This is the bottom of the bowl: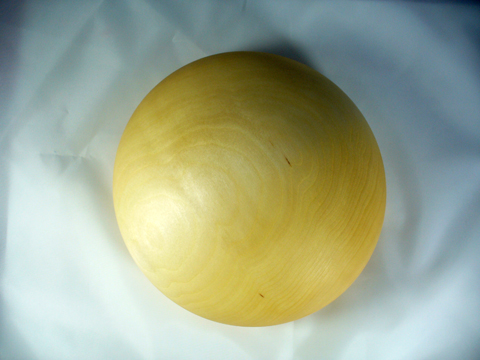 And here is a side view: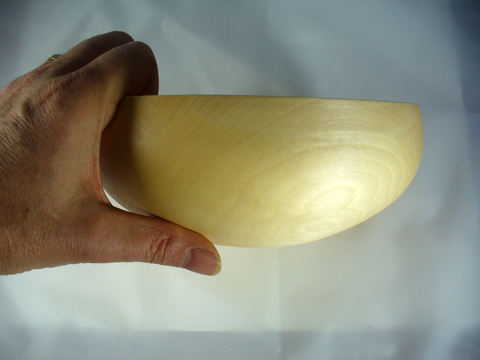 We mentioned in the last post about the Mike Mahoney seminar that everyone went home with at least one bowl. We were given two bowl blanks so that we could make two bowls. Unfortunately we got caught up in the turning frenzy and blew the side out of the first one. 😉
We were more than happy to come home with this one. 🙂
Back to the shop…