We kicked off the 2009-2010 season of the Nova Woodturners Guild the other night and if this meeting is any indication of what we can expect for the rest of the year we are in for a great time!
The meeting began with a meet and greet, a chance to catch up on what we all did this past summer. As you can imagine, with over 30 members in attendance there was a buzz in the air from the multitude of conversations going on at the same time and the excitement of a new year. It was just like 'old home' week!
We met at Halifax Specialty Hardwoods which has become our kickoff spot for the past couple of years. The large retail and shop areas make for a welcomed outing and is very conducive for a get-together such as this, a place where we can peruse while chatting.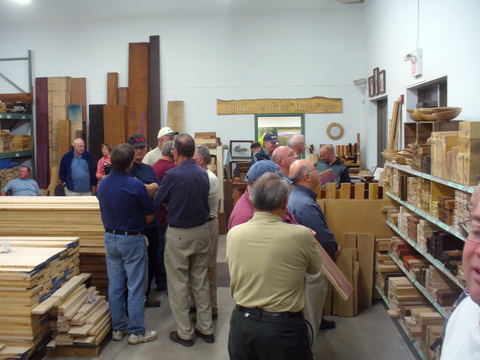 Once the meeting got underway it was quickly handed over to Halifax Hardwood Specialties owner/operator Darryl Vallis who introduced a couple of new species, Ebony and Tigerwood, that are now specially cut to sizes of interest to woodturners. Then it was out to the shop for an introduction to their new six-head moulder: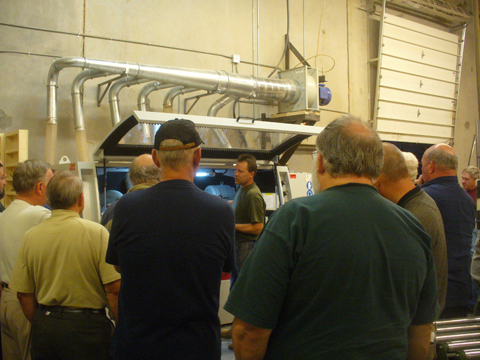 Here are some closeup shots of this very 'cool tool':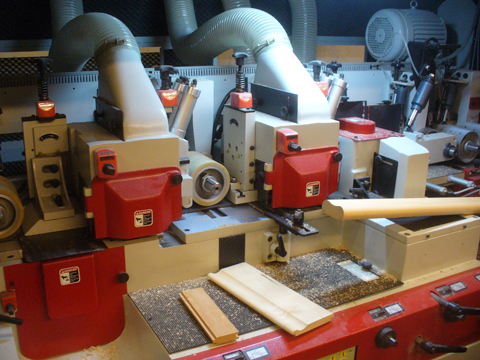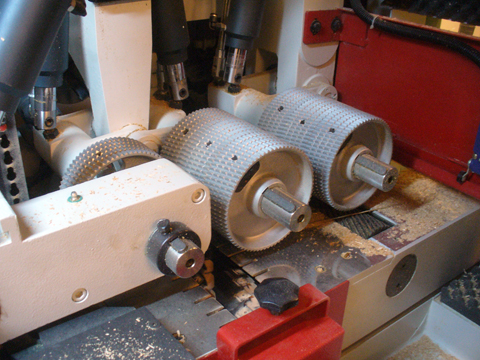 And here are a couple of shots of some of the mouldings: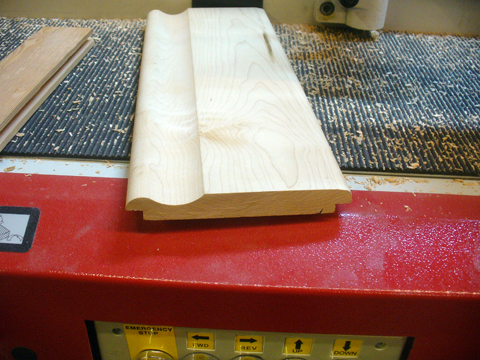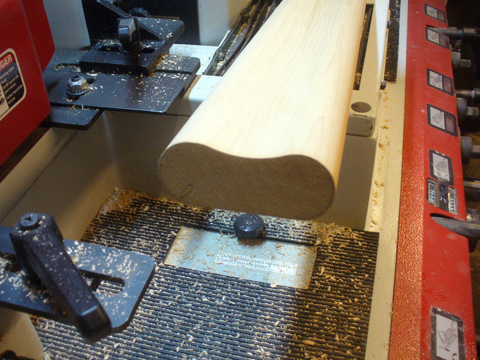 This informative presentation was followed by an equally informative demonstration on 'buffing and polishing' by Dave Wilkins.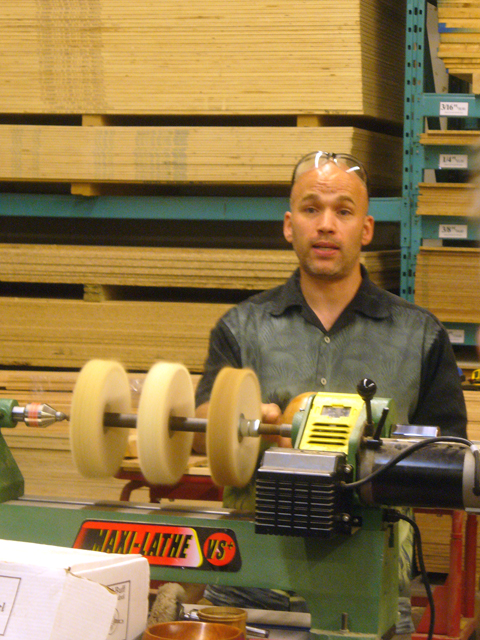 Dave introduced us to the Tim Skilton Lamb's Wool Buffs, the Beall Bowl and Goblet Buffs and the Beall Wood-Buffing System. He showed how each of these can be used for a myriad of buffing and polishing challenges including bowls and projects with irregular shapes such as those with 'feet'.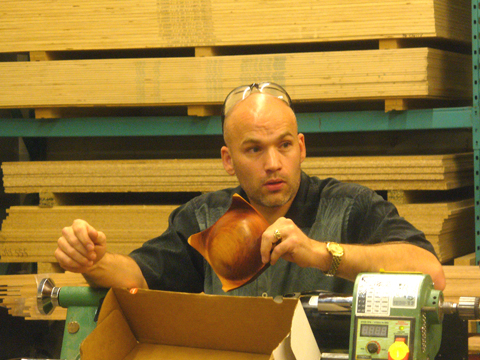 A review of safety precautions when using these tools was also included in the presentation.
In addition to the commercial products presented Richard Ford demonstrated his 'homemade' buffing system.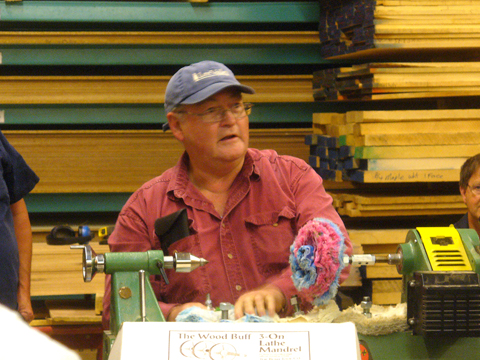 His solution, which he has developed over the past few years, created a lot of interest among the members. We're hoping that there's a tutorial on how to create our own coming soon! 😉
Following these excellent presentations it was back out to the retail area for coffee, tea, snacks and more chatting. It was also the time to take advantage of the generous discount that was being offered tonight.
Here are some more photos of the evening's festivities: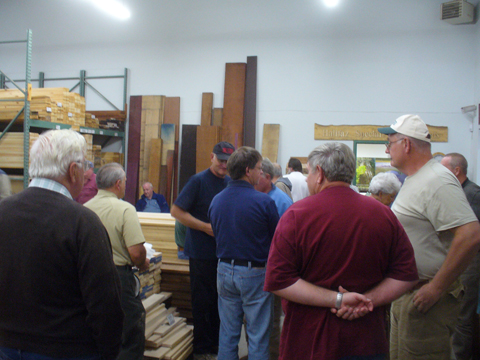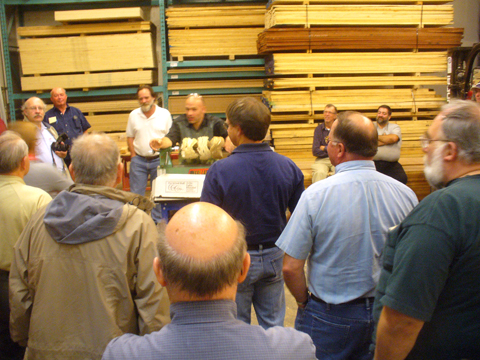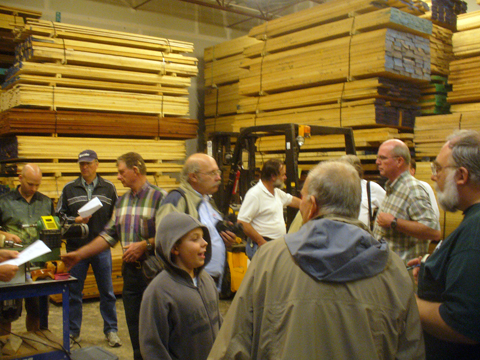 Here's a few photos showing some of the available products that we were able to choose from: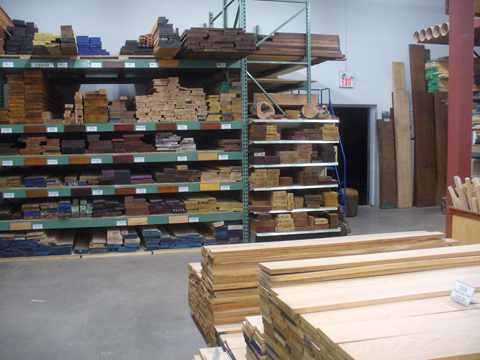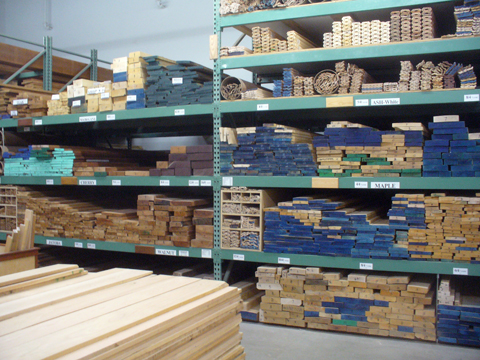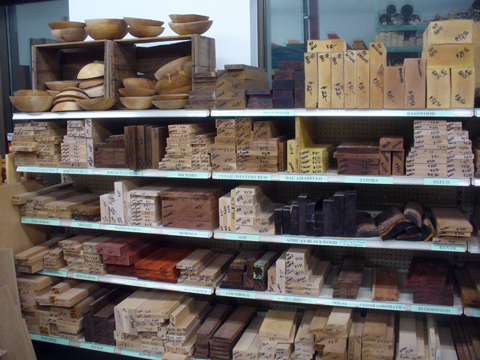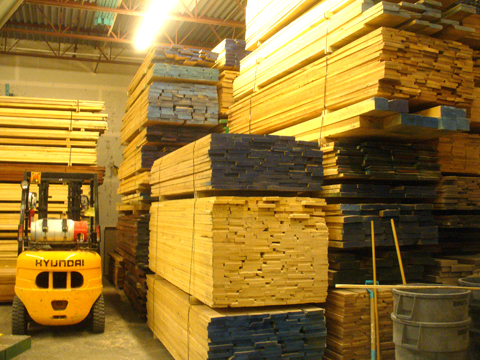 The evening ended with blocks of African Mahogany being distributed to all the attending members in preparation for our Fun Turn. This is an annual event where we each take a 6″ X 6″ X 3″ block and turn our 'vision' for the piece. It is always interesting to see how each members 'sees' something different, as you can see at last year's Fun Turn event.
Darryl and Cheryl from Halifax Specialty Hardwoods certainly outdid themselves once again hosting tonight's event. It is always a pleasure! Kudos and thanks!
Special thanks also goes out to both Dave and Richard for bringing us up to speed on buffing and polishing! I'm sure we'll see a lot nice 'shiny' projects being presented soon!
For more info on the Nova Woodturners Guild please click here.
Back to the shop…