From the forest to the lathe, indeed! We had another great presentation from master woodturner Don Moore at this month's Nova Woodturner's Guild meeting. His talk was on cutting bowl blanks from logs. He shared his experiences with tips, anecdotes and his usual light-hearted humor and banter.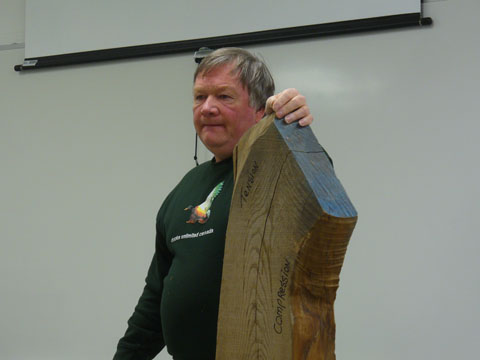 I mentioned in a past post about Don that he owns, and lives on, a 450 acre woodlot. This has given him the opportunity to farm and cultivate his own wood 'from the ground up' and the experience needed to create quality wood for woodturning.
Here are my notes from the presentation:
· Take a good look at your log to select the best pieces of wood. Look for burls, crotches, areas under compression or tension. Check roots and buttresses also. Once you have marked your choice pieces make your cuts there first.
· After your choice pieces are cut then continue cutting the rest of the log. The length of your pieces should be the diameter of the log plus a couple of inches.
· To cut the shortened logs for bowl blanks you must remove the pith. Slice lengthwise down the shortened log on either side of the pith with your chainsaw creating two slabs of wood that you will use for your bowl blanks. Take the remaining piece of wood and again cut on either side of the pith. The result will be two pieces of quartersawn wood and a fine piece of firewood (the pith).
· There is great 'feature' in areas of compression and tension. Compression is usually located on the inside of a curve and tension on the outside of a curve.
· If you cut your logs in late fall or winter leave them in full length and don't apply end sealer as the frost will only push the sealer out. In the spring re-dress (re-cut) both ends of the log to get beyond any checking and offer a fresh surface to apply the end sealer.
· All wood cut in spring should have end sealer applied as soon as possible.
· Store your wood out of the sun and wind, either covered or in a wooded area. It is best stored inside a barn and off the ground. If you want your wood to spalt lay it directly on the ground.
· It is best making 'rip cuts' with a bar and chain on your chainsaw that is longer than the cut being made. This enables the shavings to be ejected instead of clogging the kerf. Using a blade specifically for ripping will greatly increase successful cuts.
· Don uses Lee Valleys' "End Sealer for Logs" the seal the log ends.
· Rock Maple loses approximately 40% of its weight in 3 months of drying.
· When you find a maple tree that is curly or has bird's eyes you will usually find other similar trees nearby.
· When harvesting burls leave a length of tree at either end. This will give you cutting options later as well as give a 'handle' for carrying.
· Burls have a lot of compression and tension features and grain issues are pretty well non-existent.
Don also mentioned that he got involved with woodturning by two chance meetings. The first was in 1993 when he went to a woodshow with his son. His son wanted to walk around the show again but Don decided to sit it out. He chose to sit in on a seminar that just happened to be about woodturning. He said that he was amazed how the turner was so absorbed in his work, even with all the people watching him. The second chance meeting came the following year was when a Mr. Ashley (yep, ash, as in the wood and who turned out to be one of the founding members of the NWG), stopped by Don's place looking for cherry burls (Don has about 40 acres of black cherry stands). When Mr. A found out that Don was using the burls as firewood, and the tears stopped rolling down his cheeks, a deal was struck that he would teach Don woodturning in exchange for some of the burls. I guess, as they say, the rest is history!
The session closed with a test on what we had learned. It was presented with a serious tone but turned out to be a humorous collection of wood related questions. Too funny! Thanks, Don, for a great presentation!
There were about 40 members in attendance and a few members brought in samples of their work. Here are a few photos: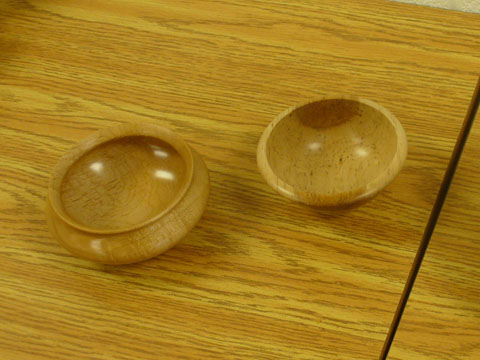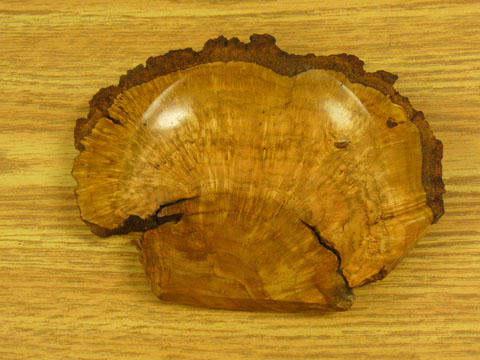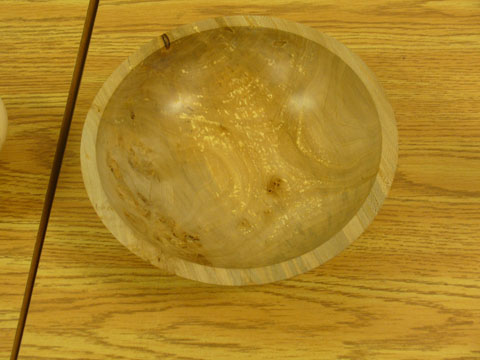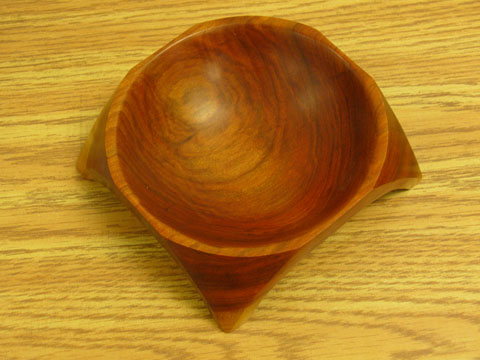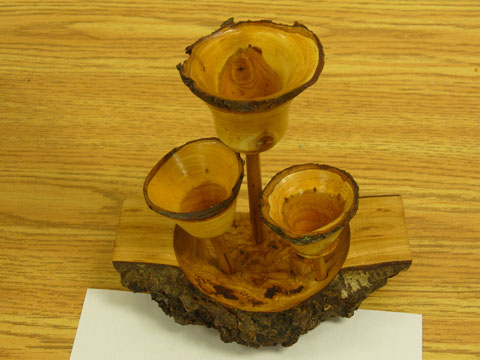 As always, this was another informative session that was a real treat to attend. The unfortunate part is that the more I see and learn the more I realize I need to know! 🙂
Back to the shop…