Here are a few wine bottle stoppers that I turned recently. Of these ten stoppers six are made of Cocobolo and four are made of Zebrawood and all are done in the 'flame' style. I found that this seems to be the most popular shape.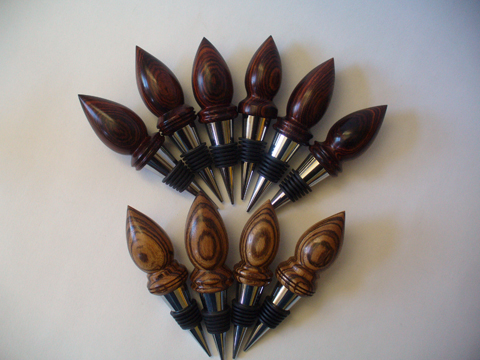 I was inspired to make these after my daughter requested stoppers for her three female friends from work (the four guys got pens) which she wanted to give as gifts when she finished up her summer work term.
It had been a while since I turned any wine stoppers so it took a bit of practice on some scrap wood to get the feel and motion to getting the curve just right.
There were a couple of changes since my last foray into turning stoppers, most notably the switch to the chrome base instead of the cork base. I believe that the chrome base adds an air of elegance and when combined with an exotic wood makes for very attractive pieces.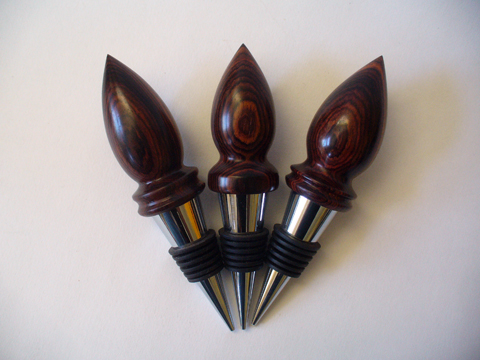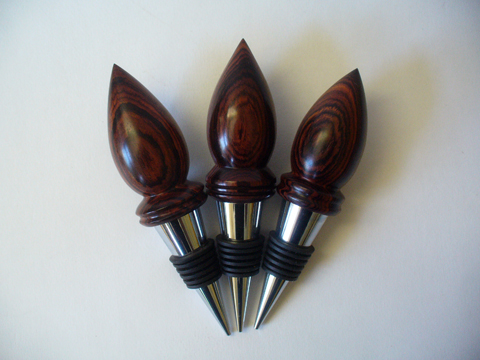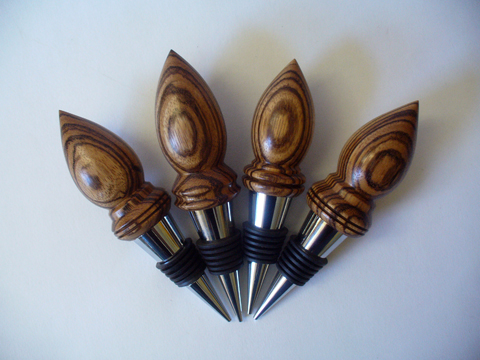 The other change was that I used a mandrel specially designed for doing wine stoppers. I found that this sped the process up greatly and used less wood as well.
Back to the shop…