Woohoo! Our Geocaching signature cards were ready this morning and we just picked them up. These will come in really handy when we meet other Geocachers as well as dropping them off into caches to say that we were there.
Here is what the back of the cards looks like: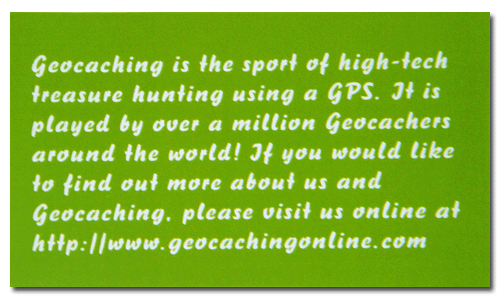 They are 3 1/2″ X 2″, the size of a standard business card.
They arrived just in time too because we leave early tomorrow morning for GeoWoodstock VI where we're looking at meeting a lots of other Geocachers. Last count we heard was that they are expecting 2700!
Keep on cachin'!
This post was originally posted on our now defunct website, Geocaching Online