Well, the race is on and our entry in the year long HooHaa GeoChallenge race, GoGo T. Urtle, is on his way! He was released (actually, he jumped) into the camoed peanut butter container at
The End Of The Lake – GC1EYND
at approximately 1:37pm.
GoGo T. Urtle is a winner in every class! He has racing in his blood. His great, great, great, great, great grandfather was the winner of a legendary race years ago (maybe you've heard of it?).
Since the challenge was made a couple of weeks ago GoGo has been working out, waxing his shell and eating aloe vera and cacti. He has been getting lots of support from his family and friends, especially those from the the ACGA and, of course, us here at Geocaching Online.
When asked what is his strategy for winning this race he simply said:
"Slow and steady is my pace,
Please take me, move me, from this base,
A far-off distance I can face,
A longer trek and I'll win this race"
Here are some more photos of GoGo taken at a recent pre-race photo shoot:
Here he is giving the other competitors (if you can call them that) a view of what will become a familiar site to them: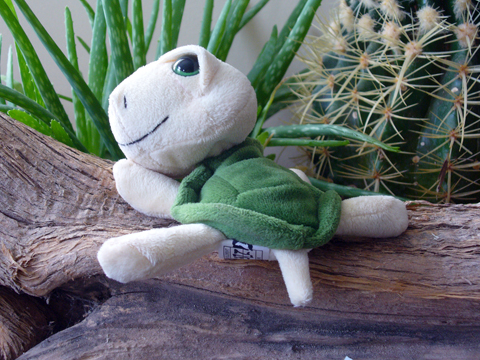 Here he is showing his colours (that's C-O-L-O-U-R-S, not C-O-L-O-R-S):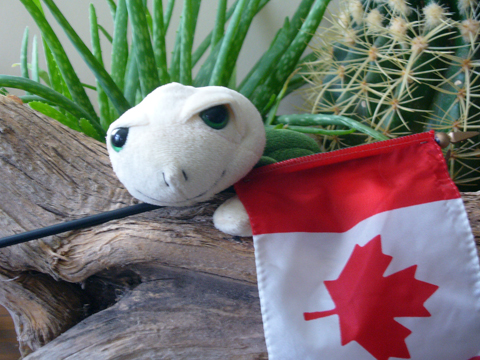 And here is a preview of what he what he will look like a year from now: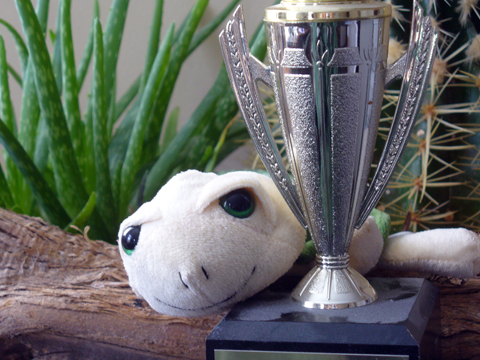 As you can see, GoGo is in fine form for this challenge. He was just a rarin' to go! It was hard to contain his excitement as we headed for the cache release point.
We held a little pre-race party and there were quite a few people that came from far and wide to see him on his way: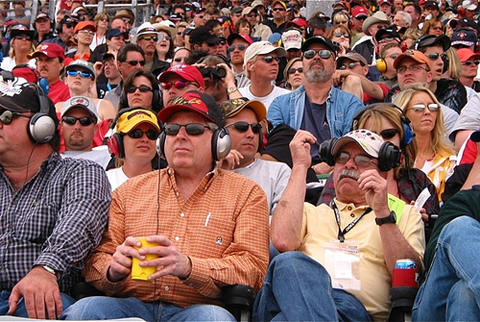 As well, a few locals dropped by: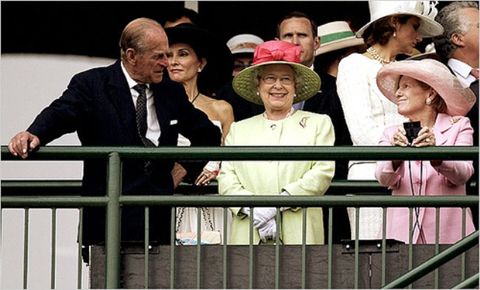 Apparently they are quite the race fans…
The HooHaa GeoChallenge Race is a year long race that begins today, October 16, 2008, between 8 Geocaching bloggers and will run through October 16, 2009. The winning Travel Bug will be the one that travels the most distance in that time. You can find out more here.
If you would like to follow GoGo T. Urtle's travels over the next year click here to put him on your watchlist.
And if you come across him while out Geocaching please give him a lift to his next cache!
Stay tuned for more updates as the race continues!
Keep on cachin'!
This post was originally posted on our now defunct website, Geocaching Online