Here's a project I started a few weeks ago. It will be a Craftsman style coffee table that will be 45″ X 28″. This is the first piece in a set of 4 that will include the coffee table, 2 end tables and a sofa table.
The wood is red oak from a couple of church pews that I picked up almost a year ago. A local church was moving and I was able to get 2 pews at a good price that yielded about 100 square feet of wood at 3/4″ thickness.
Here's a photo of one of the pew backs: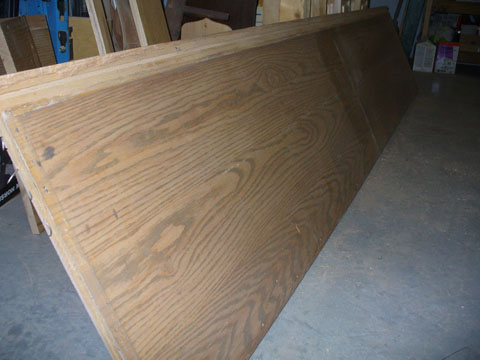 This is a photo of all the tops cut for the 4 pieces (yes, I've since got my blade sharpened :)):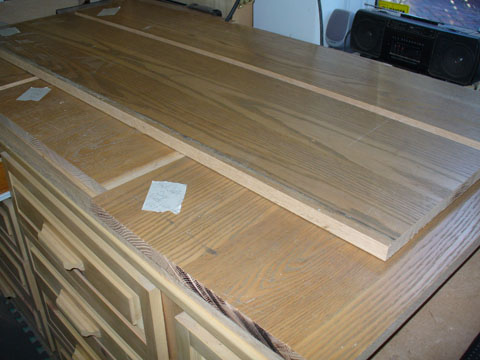 To make the legs I cut 4 pieces on the 45, inserted a 3/4″ square piece in the center and then glued them together: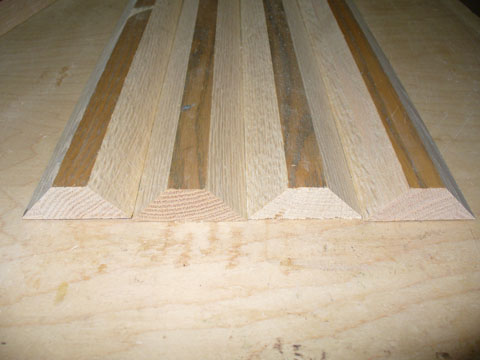 Here's what they looked like when finished and sawn to size: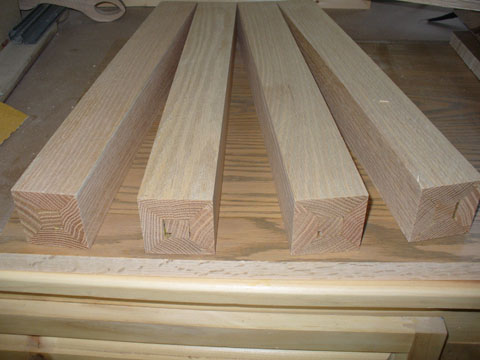 A fair amount of sanding is required to remove the old, aged finish: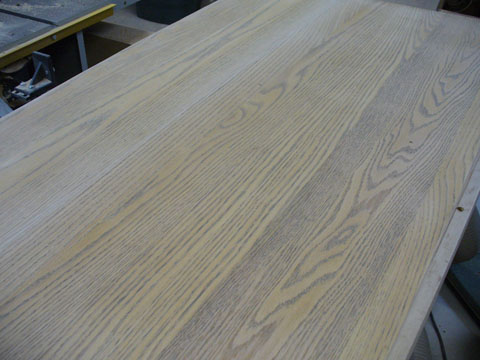 Here's a couple of photos of the finished top sitting on top of the legs: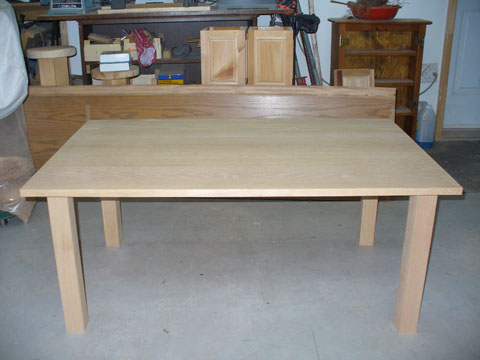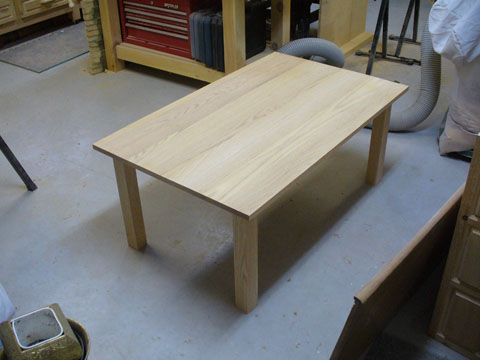 Next I have to mortise the legs for the skirt, cut the skirts and tenon them, create the slats for the short sides and cut and sand the one piece bottom shelf.
You can follow along with the building of the rest of this project via these links:
Craftsman Style Coffee Table Part 1
Back to the shop…