Well, we finally got out Geocaching the other day after over a 2 month hiatus, and it sure felt great! Between the holidays, weather, work and home redecorating (still not finished!) we have just never had the time. The weather has been the biggest factor in stopping us from going out. In fact, because of the weather we have done very little walking in the past few months. We've resolved ourselves to the fact that we are fair weather Geocachers. 🙂
We were able to find five caches within a few kilometers of our home in a couple of areas that we have never been to before. The areas included trails around two lakes that had quite a few ducks and eagles. The trail will definitely require a revisit in the summer when it will be a more comfortable stroll, and to find other caches there that we never had time for.
We saw a large eagles nest atop one of the power poles: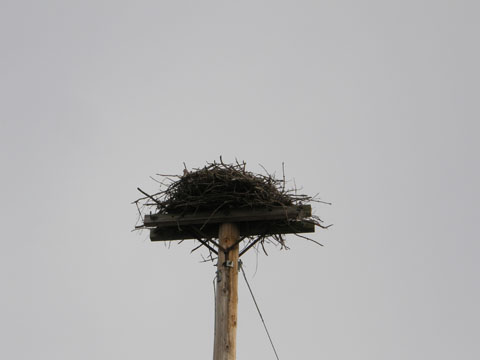 We came across a couple of flocks of ducks :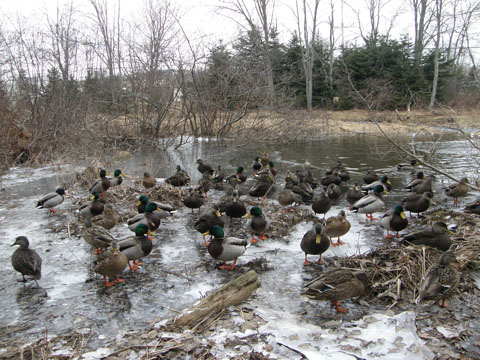 We never seen such a high percentage of drakes in a flock before: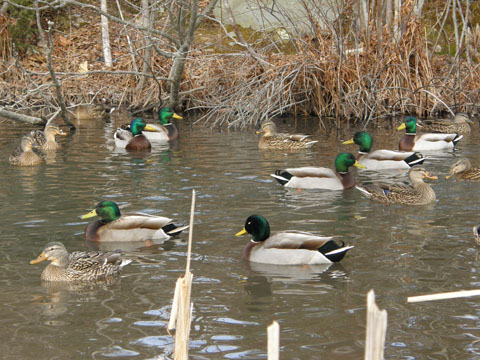 Some natural ice sculptures on the edge of a brook: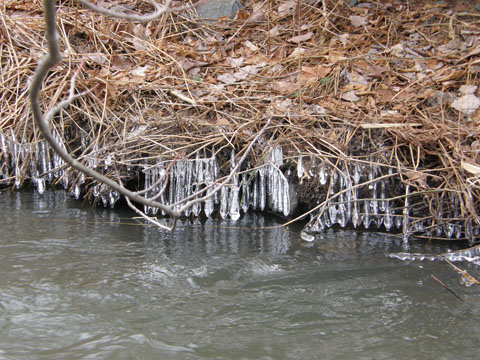 We were happy to get out and lucky too. The following day we received 15-20cm (6″-8″) of snow and the temperature dropped below -10C (14F). We were so close… come on fair weather… 🙂
Keep on cachin'!
This post was originally posted on our now defunct website, Geocaching Online