She got the way to move me, Cherry, she got the way to groove me! Oh my, Mr. Diamond sure knew his trees!
Cherry really grooves us too! Here's our latest Cherry bowl, featuring a red stained rim and branding. At 23cm (9″) X 6cm (3″) it is smaller than the other bowls that we have been making recently but an ideal size for a salad bowl for two or a beautiful fruit bowl.
Oh, Cherry baby! Sing it, Neil!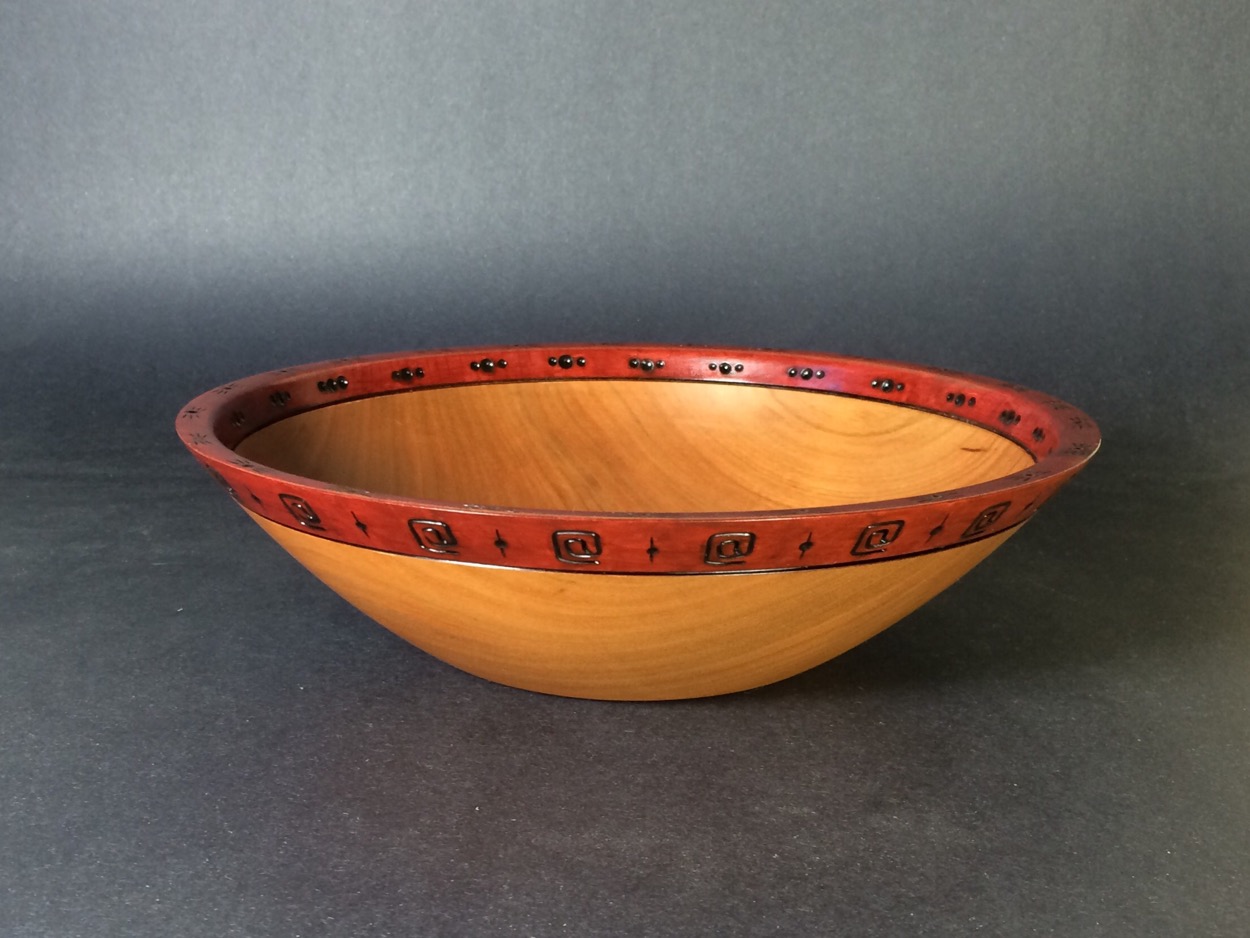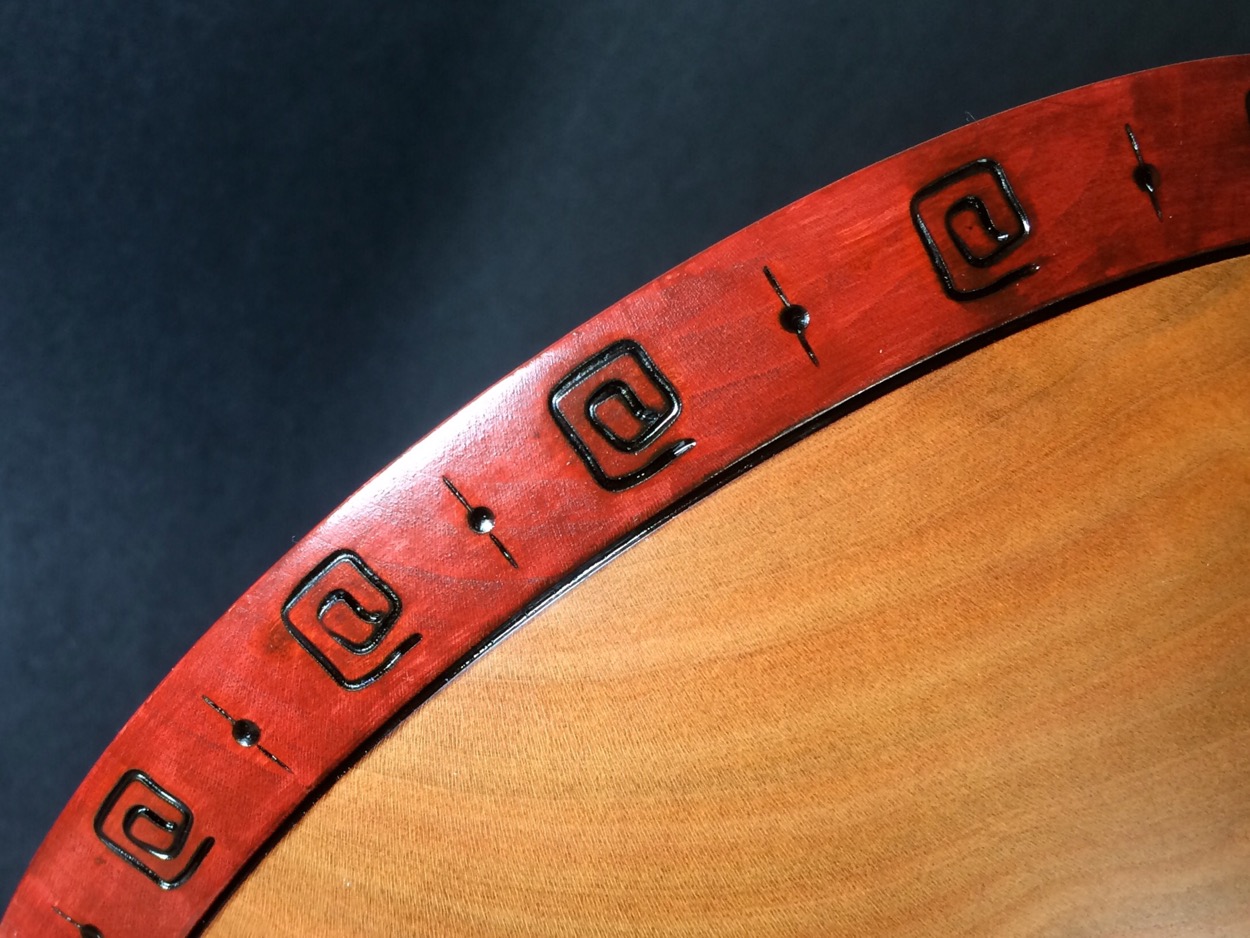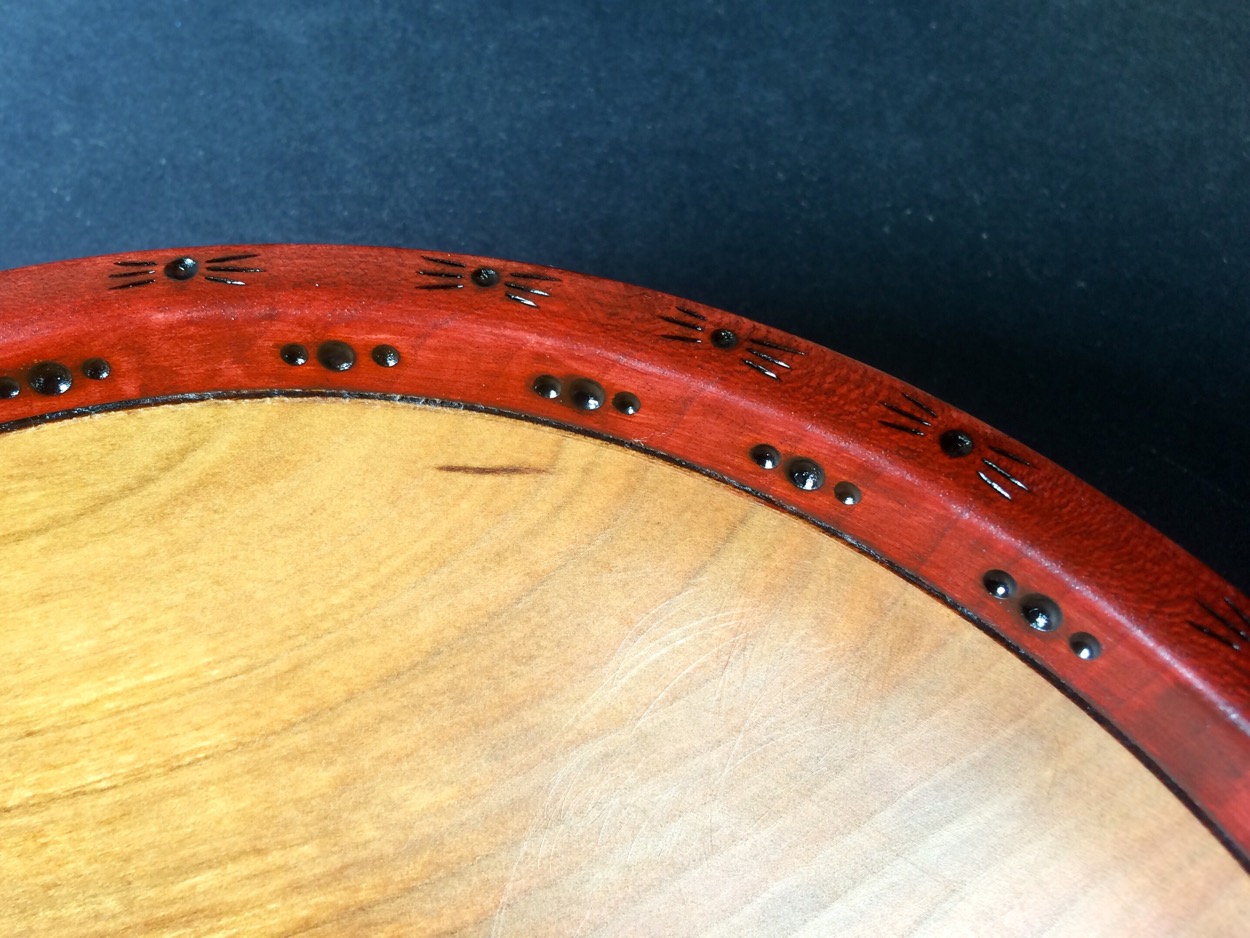 Back to the shop…