The Chebucto Adventure and Dining Society (CADS) had their 2nd Meet and Eat event last night which we, and over 30 other Geocachers, were happy to attend. It was another great evening of getting together with other Geocachers, friends old and new. This one was held at the Boston Pizza location in Lower Sackville, NS, just 30 minutes from our home.
We really enjoy these get-togethers. As you know, we enjoy Geocaching mostly because it brings us to places we wouldn't normally go and experience things we normally wouldn't. Well, this holds true with these Meet And Eats as well. It gives us a chance to put faces to names, have a few laughs and meet new friends, like 2Crows, vege, Caching Kiddo and Poppy Le Pew! 🙂
Speaking of vege, she celebrated her 3000 find with the event. She is now the only individual female cacher in the Atlantic Provinces to hit this mark! Kudos! Kudos! Kudos!
Although it was a great event we hate to say that in a way it was a sad, emotional time for us. At the previous Meet and Greet we were thrilled to have the Tiny Dancer come home with us. Since she enjoys events so much we brought her with us.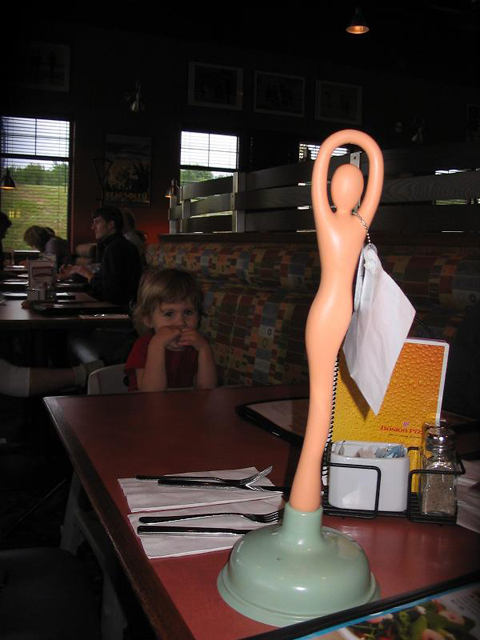 We always thought that you're supposed to go home with the one who brought you but alas, she had other plans. She wasn't there 2 minutes and she started making eyes at PsYkO.ns. The last time we seen her she was headed towards the door with him… she's such a party girl! 🙂
A new tradition of toasting was started when BPCacher had the BP staff offer vodka shooters that were served in 35mm film canisters with a slice of lemon. They were called 'Lemon Drops' but we heard someone suggest that they should be renamed 'Vodka Micros'. What next, beer served in cammoed peanut butter containers? 🙂
The BP staff also made us feel right at home too. In addition to the usual sports related decor they have a great wall hanging that is being referred to as The Homage To Geocaching: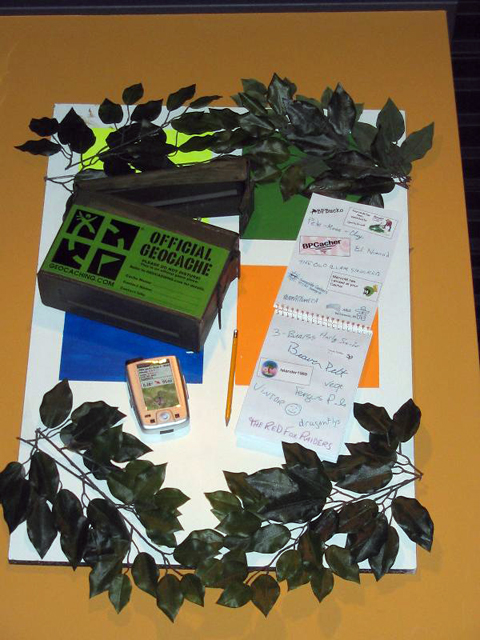 Special thanks to the staff of Boston Pizza for being so accommodating and putting up with this crazy crowd-o-cachers!
And speaking of crazy cachers, here's some photos of them: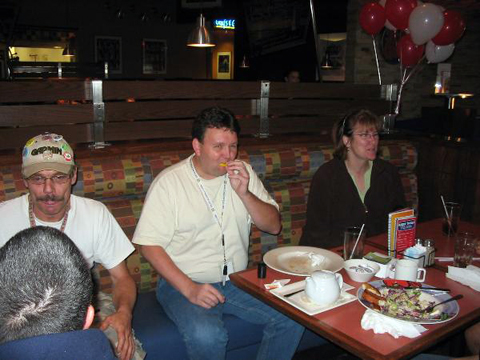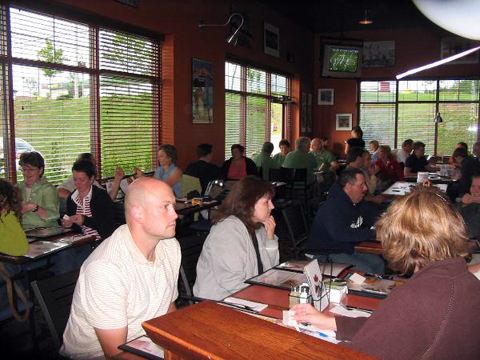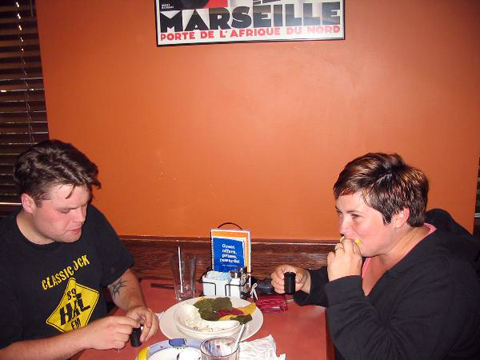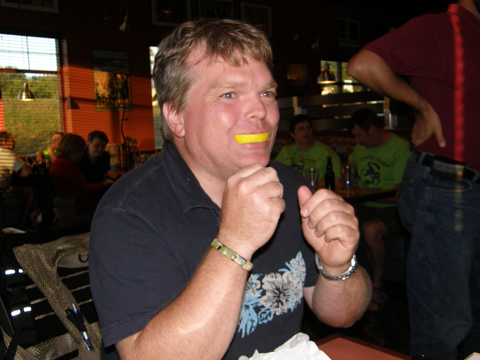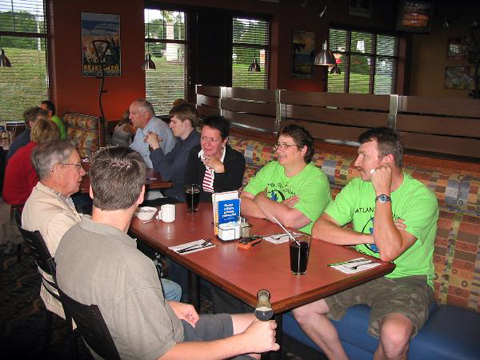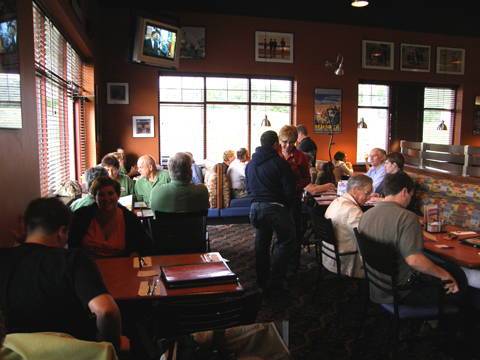 Once again, our hats are off to The Chebucto Adventure and Dining Society, especially the event organizer, dragonflys, who has again proven that he really knows how to throw a party! A double thanks to him for also allowing us to use some of his photos for this post.
Psssst… rumour has it that CADS is planning these get-togethers to be held the 3rd Wednesday of each month at different restaurants around the city of Halifax, Nova Scotia. If you're in the area and looking for a great time, drop by! Good food, great friends and Geocaching, what can be better?
Keep on cachin'!
This post was originally posted on our now defunct website, Geocaching Online