The final woodturning seminar in this woodturning weekend series was with Steve Kennard and called 'What's in a Box: The Art of Steven Kennard'.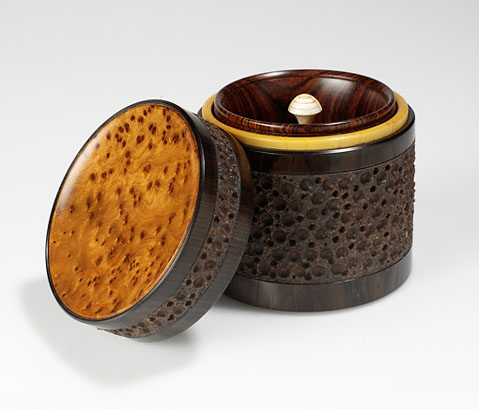 Steven Kennard is a juried member of the Nova Scotia Designer Crafts Council. He exhibits his work in many galleries including Del Mano Gallery in Los Angeles. His work is in private collections around the world, including China and Korea and all over Europe, Scandinavia and North America.
This was a chance to see Steven discuss and demonstrate his beautiful creations. Working on a lathe and using a Foredom power carver, Steven showed how he creates his visually appealing boxes.
He started his seminar with an entertaining history of his beginnings in furniture making and restoration, his beginning in woodturning and his move to Nova Scotia. And of course, he discussed his art.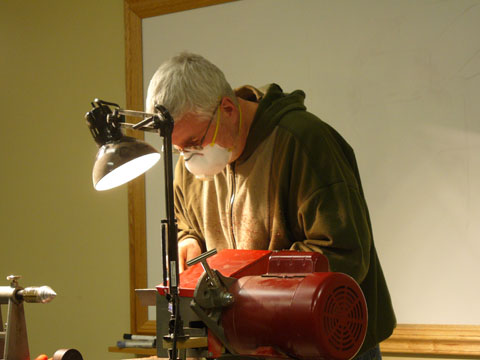 He then showed us the various steps he takes to create these works of art, imparting tips and tricks that he has learned over the years.
This was another great, educational afternoon. Very inspiring!
You can see more of Steven's work here on his website
Back to the shop…