Yes, this project is called a Zebrawood Candle Plate And Thingys! I had a small square of Zebrawood and because of it's coarse texture I wanted to know how it would turn on a faceplate so I turned a small (about 3″) plate. The plate fit perfectly under a candle that we had so, voilà, it became a candle plate. At my wife's suggestion I turned a couple of thingy's to accent the candle with: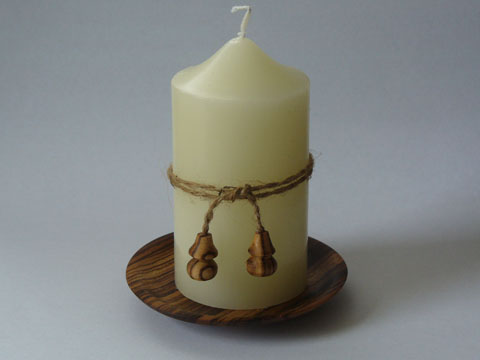 Here's a photo of the platter itself: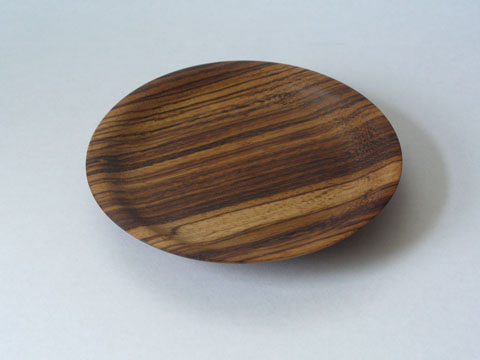 Both the plate and thingys are finished with beeswax.
As you can see Zebrawood has a great grain pattern. I turned a pen from Zebrawood a couple of months ago and was really impressed with the finished look. However, a pen is so small and it's hard to get full appreciation of this African wood species. This is why I wanted to see what a faceplate turning would look like. I imagine the grain pattern will look fabulous on a bowl or larger plate.
Btw – 'thingys' is the only thing I could think to call those things. The closest I could find was 'fan pull' but these are definitely not fan pulls. Any ideas?
Back to the shop…