What a surprise! A spalted Maple vase! In the
last post
I mentioned that I turned a hollowed vessel using the Rolly Munro Articulated Hollower so I guess that I should tell you a bit more about the turning. 🙂
This piece was turned as a traditional shaped vase and is made of Spalted Maple. It stands at about 5 1/2″ tall and is about 4″ in diameter at it's widest and 1 1/2″ at it's base.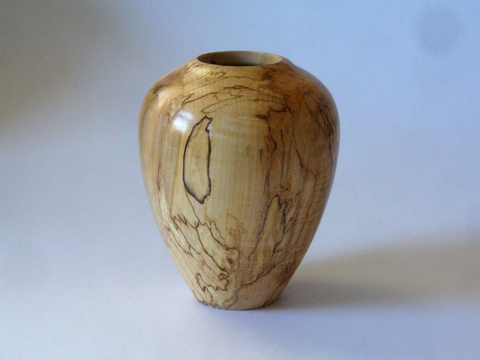 This is a project that really came 'out of the blue'. It was turned from a beautiful piece of wood that my buddy, Dave Wilkins, brought with him when he dropped by the shop the other day. The piece of wood was not the only surprise that day as, like I mentioned earlier, he also brought along his 'Rolly' for me to try. What better way than to try it out than on this piece of Spalted Maple?! Got the wood, got the Rolly, gotta turn! What else could I do?! 🙂
The piece is finished with a bit of Tung oil and shined with the Beall Buff System.
Here are some more photos showing the different sides of the piece: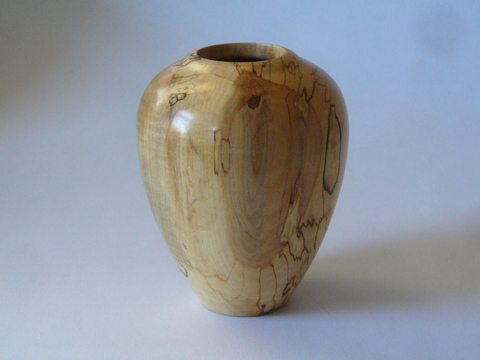 On this one you can see a bit of 'curl':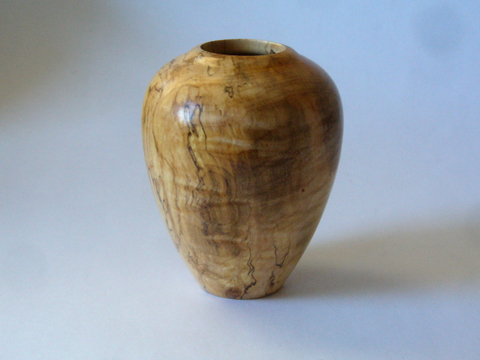 Here's the piece of wood that I started with: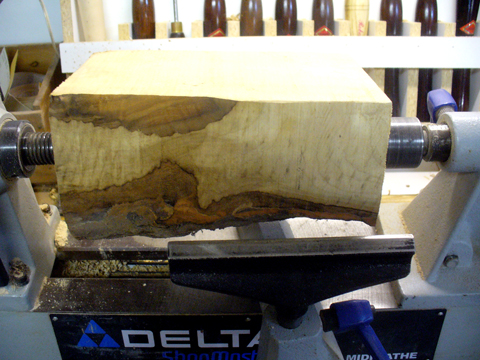 And as it was being shaped: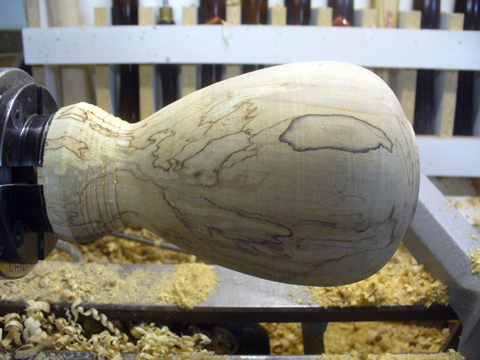 And here it is before the finish: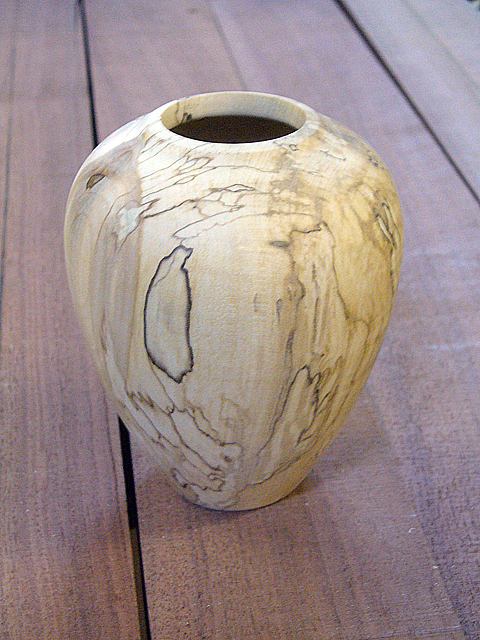 Turning this piece a great way to spend a Sunday afternoon, or any afternoon for that matter. It was nice having someone else in the shop to share stories, tips and techniques with. These get-togethers are truly enjoyable, so much so that I am now calling them 'Turn n' Talks' (remember, you've heard it here first 🙂 ).
Hey, if you want to drop by sometime to share your passion with working with wood, drop me a line.
Back to the shop…