The Atlantic Woodworkers Association meeting last night took a bit of a twist. We were on the road with a visit to Second Source Power, a local alternative power solutions provider.
Now, on the outset this may seem to be a strange visit for a woodworking club, but with many woodworkers working out of stand-alone shops and garages, as well as having our home heating concerns, the opportunity to find out more about other heating and power options was of great interest.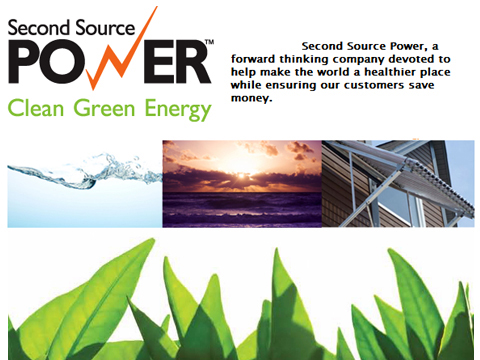 The 90 minute presentation was conducted by renewable energy consultant Brian Covert, who led us through all of the 'Clean Green Energy' products that they have available. Brian demonstrated his vast knowledge in this field by clearly explaining how each product worked and what application it would be best suited for. As well, he had answers to all of our questions. We all came away with a much better understanding of this often confusing, though positive, part of our future.
Second Source Power has alternative energy options available for commercial businesses, farmers and homeowners. They are a locally based company and they manufacture the world's leading and most reliable 50kW wind turbine, the AOC 15/50, right here in Nova Scotia. Their products include solar and wind options, greywater recycling, geothermal, backup power and a whole lot more. As Brian said, "If you have a need, we have the solution!"
Here's some photos of their display area:
This photo shows their SkyStream 3.7 which is used for residential and small business applications: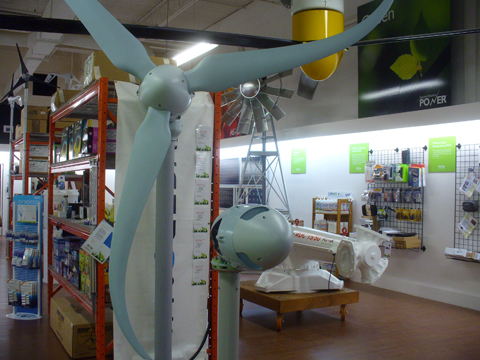 A large display of photovoltaic solar panels: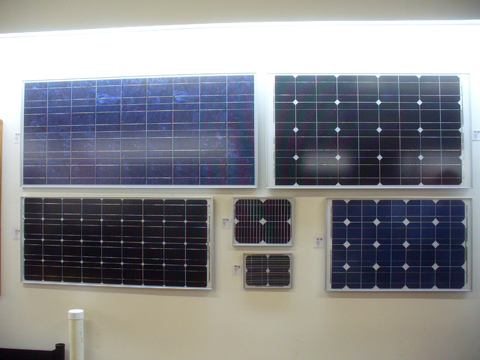 A couple of smaller wind turbines: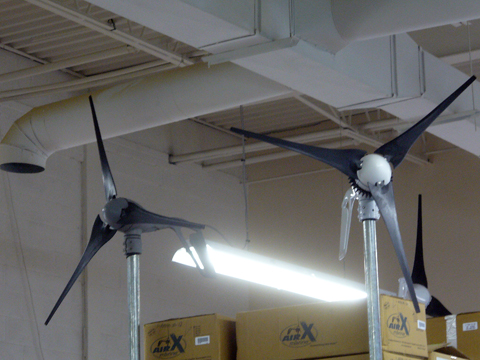 The larger BWC EXCEL which is a 6.7 meter (22 ft) diameter, 10,000W wind turbine: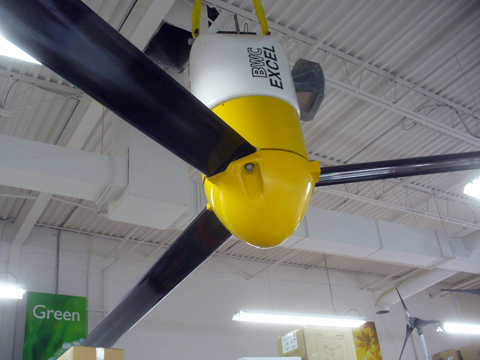 The even larger the AOC 15/50: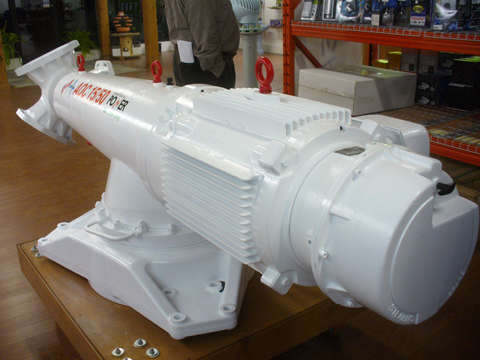 An solar evacuated tube collector: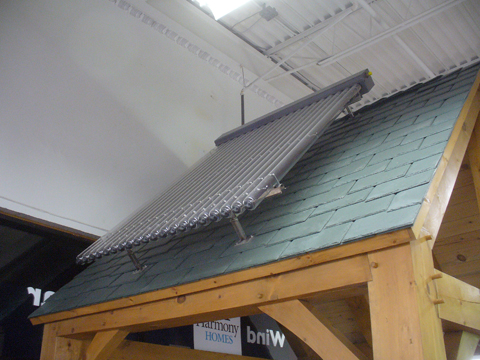 They also carry a variety of small related products such as inverters, energy consumption monitors, etc.: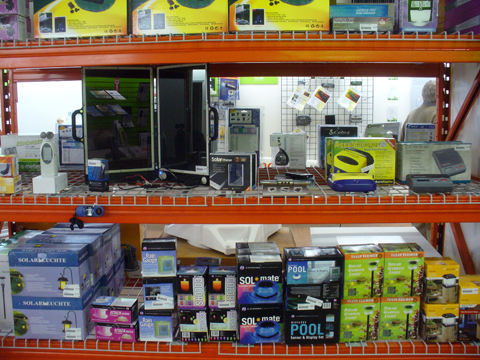 This certainly made for a informative evening on a very timely subject. Since each application is different, depending the size of the area, how many people living there, your location, etc., pricing has to be done on a case by case basis. If you are thinking about incorporating alternative energy systems into your shop or home drop by Second Source Power and talk to Brian. Our experience tonight has shown that he would be more than happy to help you.
Btw – Second Source Power will be changing their name to MaManna Renewable Energy in the near future.
Back to the shop…