I mentioned in a couple of past posts that the Atlantic Woodworkers Association were planning on a bunk bed building project with Bayside Camp as a part of our community volunteer efforts. Well, we did it!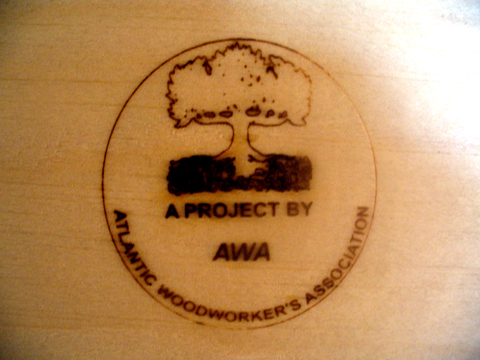 Starting back in May and up until a few weeks ago members of the AWA met on periodic Saturdays and occasionally throughout the week to build the 60 bunk bed sets (that's 120 beds!) that were required for the Camp.
Although there were the usual construction related ups and down (wood not delivered on time, etc.) the building of the bunks was a sight to behold! At times there were 15 of us, separated in smaller groups, with some cutting, some on routering, some on leg assembly and some on bed base assembly.
When we got the production line going we really 'kicked butt'! At one point, while doing the final assembly we timed ourselves and found we were assembling one bunk every six minutes! This was, of course, was after all the wood had been cut to size and with the legs put together, all the parts handy and six of us… Still, it was a feat that we were quite proud of! 🙂
Here are photos of some of the members who helped with the build: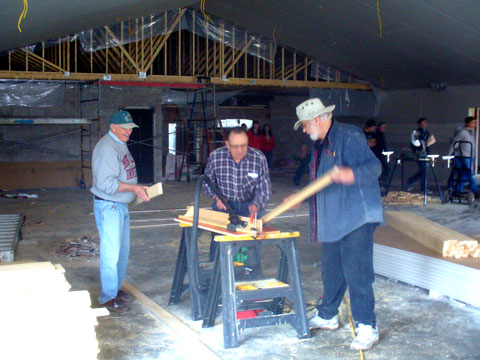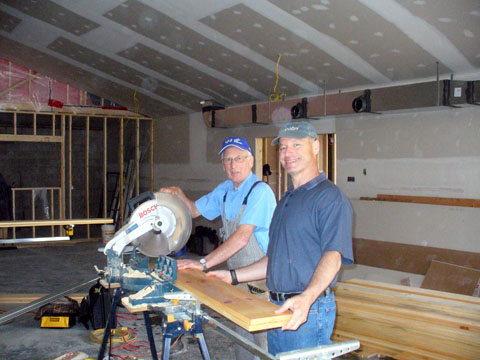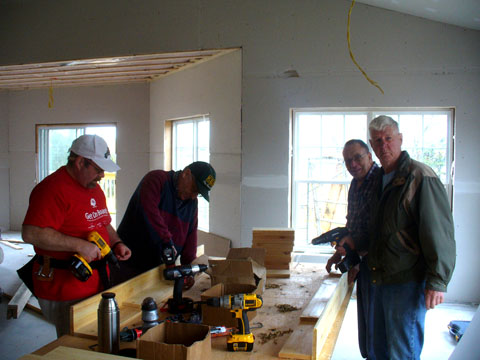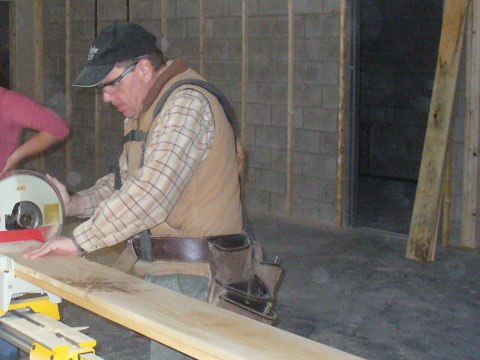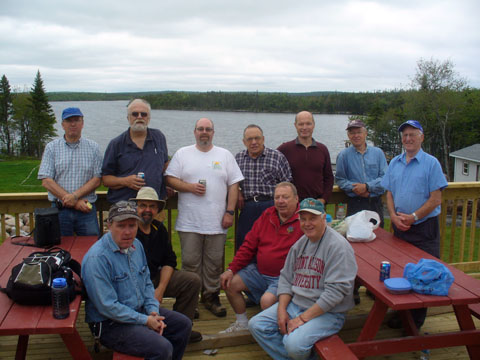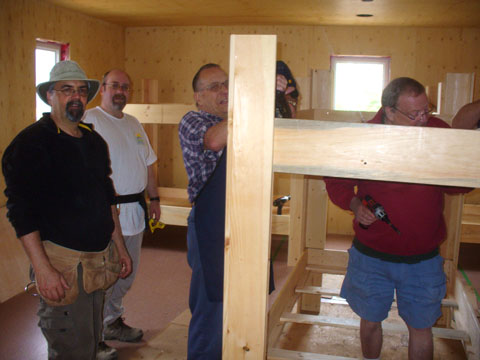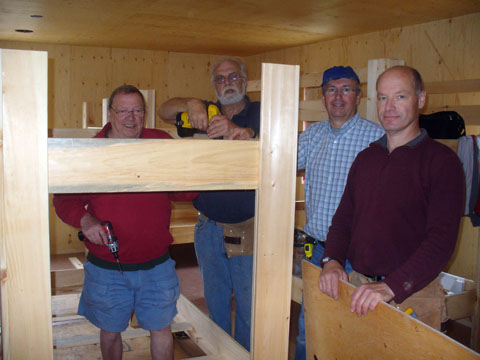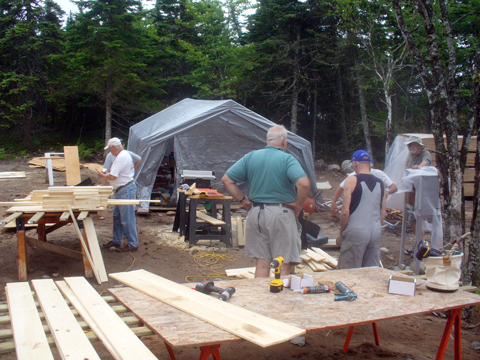 Measure twice, cut once… and then cut again 🙂 :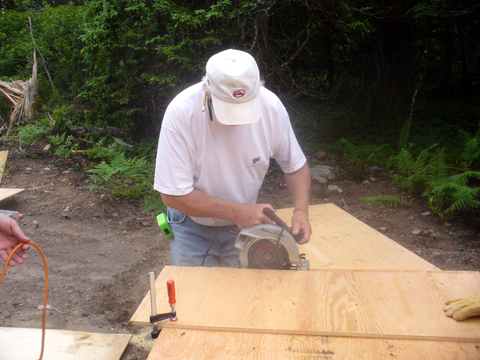 Again, this was only some of the members.
The 100 acre Bayside Camp is located on Third Pond Lake in Sambro Head, about 30 minutes or so outside of Halifax. It is a non-profit ministry of the Baptist Churches of the Halifax region with a vision to reach out to the youth of the region. Here's a few photos of the almost completed camps: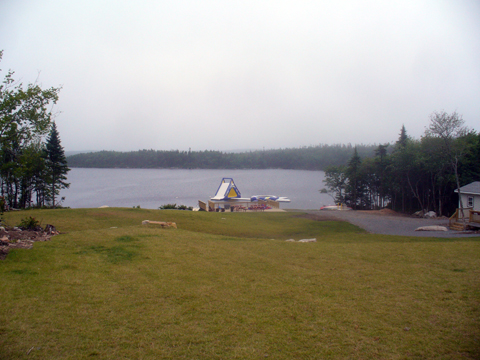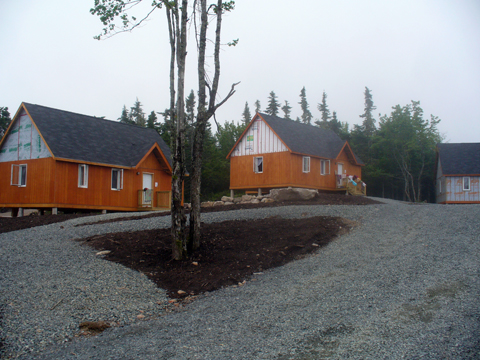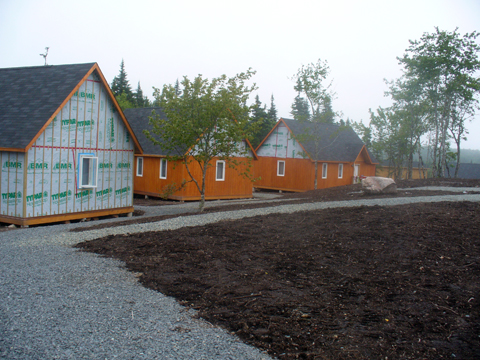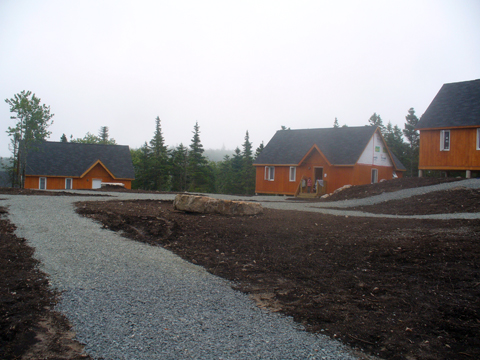 Here's some of the bunk parts: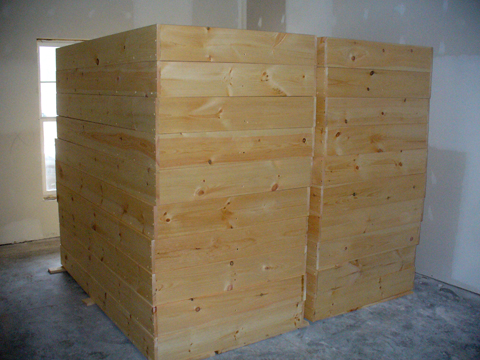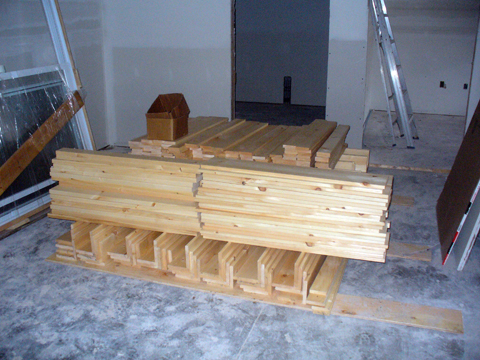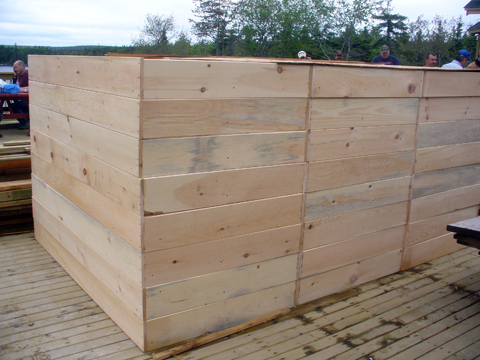 And here's a few of the completed bunks: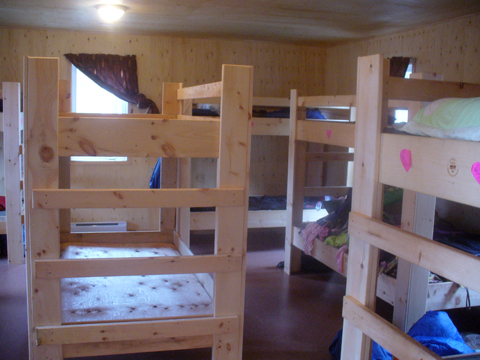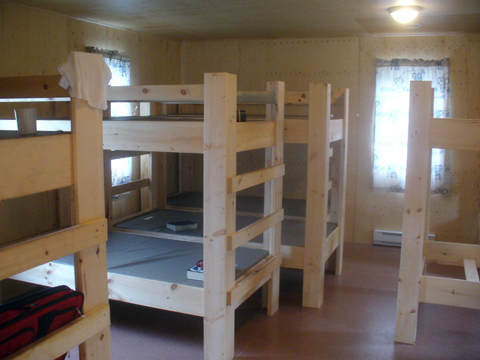 In addition to being such a worthwhile project to get behind it was also a lot of fun. It gave us, the members of the AWA, the opportunity to work together, get to know each other better and to have a few laughs, and laugh we did. As you can imagine, there was no shortage of barbs being tossed around. 🙂 It was all in good fun. (Oh, the stories we will tell…)
Although it was a fun project it was also a big project which took a lot of time and dedication from the AWA members, and many sleepless nights too for some 🙂 .
Kudos to all involved! The kids all thank you!
Back to the shop…
You can find more AWA meeting related articles here if you are interested