The AWA goes on the road again! Last night's meeting of the Atlantic Woodworkers Association was a bit of a road trip where we visited two facilities of interest to woodworkers. First, we visited a Habitat For Humanity ReStore location and from there we went to Mill Supply, a local tool distributor.
The Habitat For Humanity ReStore is a home renovation center that accepts and resells quality new and used building materials from retailers, manufacturers, contractors and the general public. The proceeds from these goods goes towards local HFH home builds, while reducing the amount of material headed for the landfill.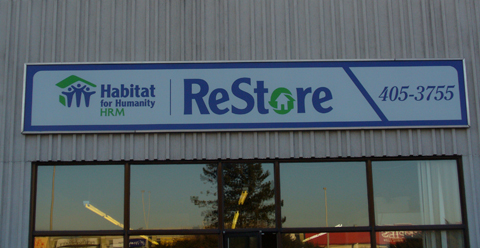 Habitat For Humanity, of course, mobilizes volunteers and community partners in building affordable housing and promoting homeownership as a means of breaking the cycle of poverty.
We were given a tour of the store by Administrative Assistant, Shona Chaisson. She explained the concept and vision of the ReStore and Habitat For Humanity while showing us the wide variety of products available. This included furniture, appliances, plumbing and electrical supplies, doors, cabinets, paint, tiles and more. For anyone refurbing a home or building a cottage this is definitely the place to start!
This was very informative and an eye opener as well, seeing the wide range of products available and learning about the great job that they are doing providing 'a hand up, not a hand out!'
From there we went to Mill Supply Ltd. Mill Supply is a distributer for a number of tool manufacturers including Steel City, Delta, and General. As well, they are a depot for a great saw blade sharpening service.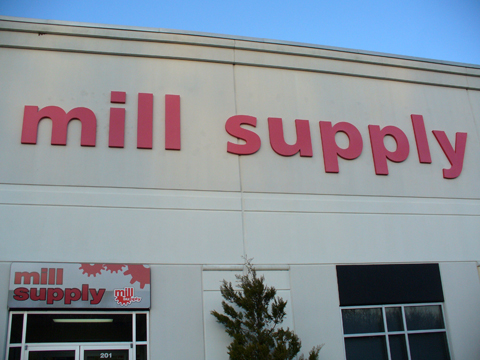 Mill Supply is also the local supplier for Hettich International, manufacturers of cabinet hardware. As a special treat, in addition to the coffee and donuts supplied, we were given a demonstration on their line of cabinet hinge installation jigs by the Hettich rep, Tony Boyce, who came in from Toronto specifically for this presentation.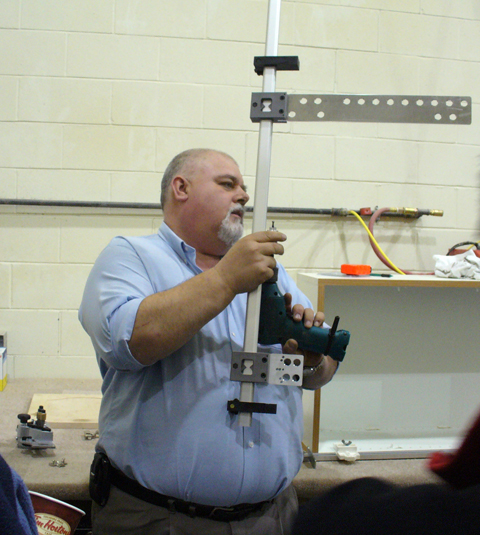 We saw how their Drill-Jig hinge drilling jig, their Accura universal drilling template, their Exacta universal drilling template and their Multi Blue hole marking gauge each works as either a separate unit or in tandem with each other, simplifying the cabinet building process.
These jigs, though perhaps a bit extravagant for the weekend woodworker, were shown to be invaluable for the frequent cabinet maker. The quality and ingenuity, combined with the precise compatibility to their hardware, certainly makes quick work of installing doors and drawers to cabinetry.
This meeting was also the club's annual general meeting. Since there was no changes to the executive for the coming year this part of the night was quickly resolved (as most business meetings should be :)).
I always look forward to getting together with other woodworkers and last night was no different. It was a great evening out! Oh, and to top it off, each member received a heavy-duty pozidrive screwdriver courtesy of Hittech and Mill Supply. Yes, a great evening!
You can find more AWA meeting related articles here if you are interested.
Back to the shop…