Last night I turned a handle for a spindle gouge tool. The handle is made of maple and 12″ long and it was left unfinished for better gripping. I turned a large bead at the end and a smaller bead at the gouge end to accent the plain, sweeping curve of the tool.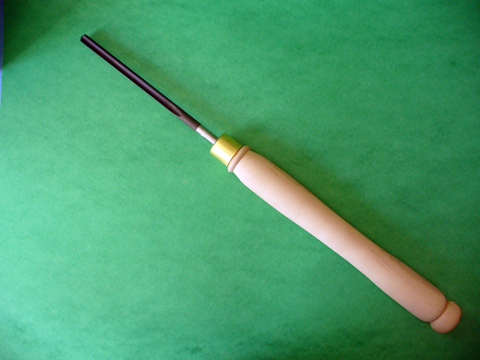 The gouge itself is a 10mm (3/8″) spindle gouge made by Patience & Nicholson (P&N) of Australia. Their turning tools are made of hard-wearing, M2 high-speed steel and valued for their robust construction and ability to hold an edge.
I started with a piece of maple approximately 2″ square and 14″ long and mounted this between centers: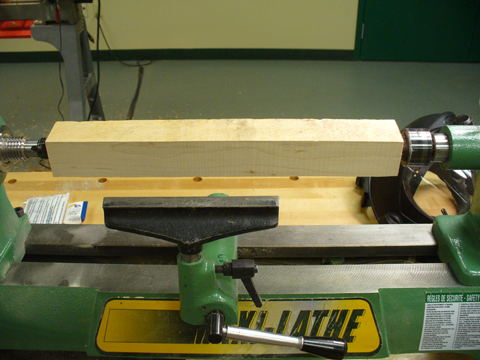 This was then turned into a cylinder: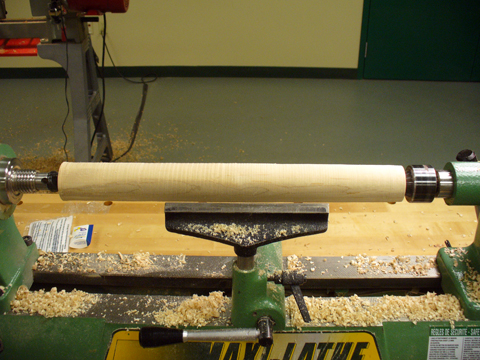 And then turned to the desired shape. The tenon on the left was turned to the proper size of the brass ring creating a snug fit: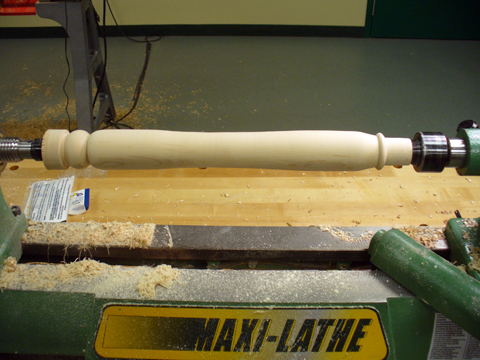 The handle was then drilled out to accommodate the gouge and both the gouge and brass ring were glued in place with CA glue.
This was a fairly straight forward project but I find that it is always that much better when you can receive first hand instruction. It not only takes out the guess work but saves on trial and error.
I turned this at a Lee Valley course and like the Cocobolo Wine Bottle Stopper Topper I turned last week it was taught by David Wilkins.
Back to the shop…