I turned some handles for a few files and a drill chuck key today. Using the skills I learned at the recent course on
Turning A Tool Handle
I quickly, and easily, completed them within a few hours.
They are all made of maple with copper ferrules made from some old pipe that I got from a good friend. I left them unfinished to enhance their grip. Each one is shaped a bit different just because I wanted to have some fun with spindle turning.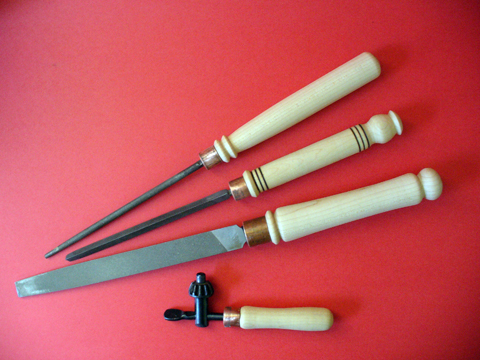 The second one from the top sports some burn lines made by first making a slight groove and then holding a thin wire tightly against the turning wood. The chuck key is for my drill press and the longer handle will allow more torque as well as being a bit easier on the hand.
Here are a couple of close up photos: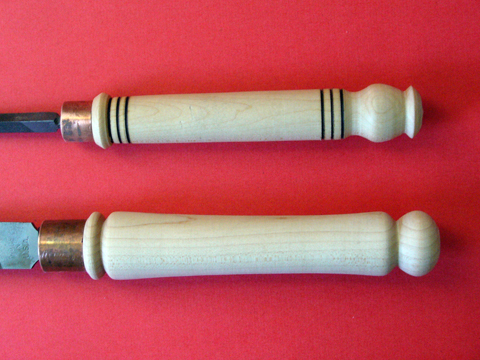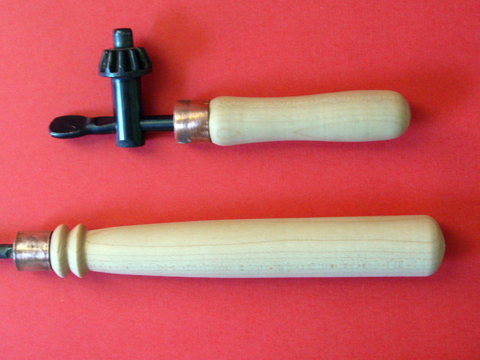 This was great fun, not only because I got to practice more spindle turning but it also made some of my tools more functional.
Back to the shop…