I got tired of searching through the shavings looking for a particular gouge and decided to build this tool box for woodturning tools.
It sits behind the lathe on an angle giving quick access to the tools. There's a separate slot for each tool which will make them easy to access and to grasp.
It was just quickly banged together from some scrap fiberboard I had lying around but I believe it will serve the purpose. Once it was completed I realized that I will likely be building another one, or something similar, very shortly in the future since this one was quickly filled.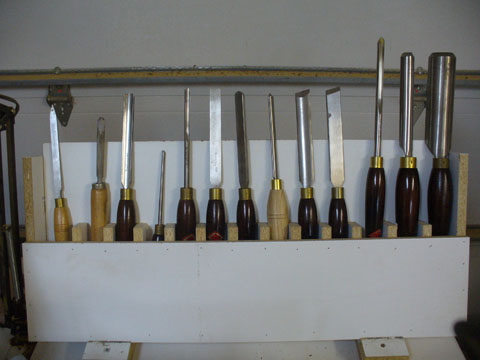 Back to the shop…