Caching In Las Vegas, or should that be 'cashing' in Las Vegas? 🙂
We spent the past week experiencing the delights of Sin City, The Entertainment Capital of the World. Although we have been to Vegas a dozen times over the past ten years for various conferences this was the first time that we were there Geocaching. We were able to get away from our meetings for an afternoon and explored the Strip with GPSr in hand.
One of the most pleasant caches we found was in a garden of one of the Strip hotels. This was a much needed break from the hustle and bustle of the street. This will be a look-forward-to sanctuary on future visits to Vegas!
For first time visitors to Las Vegas seeking and finding the numerous Virtual Caches available will give a great introduction to various popular spots on the Strip.
The Strip at night: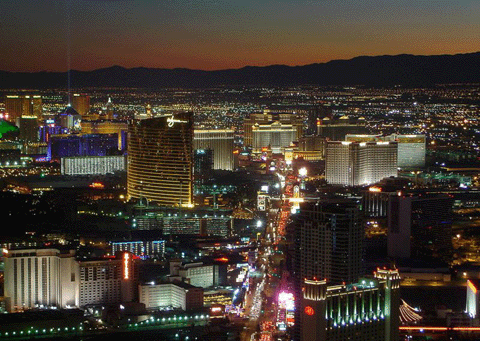 The Bellagio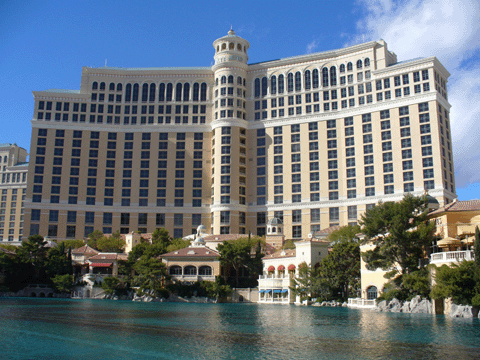 The Garden on the Strip: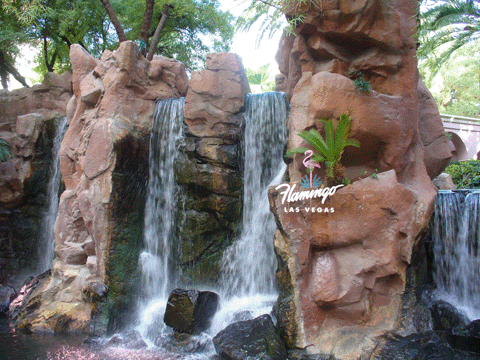 Mandalay Bay: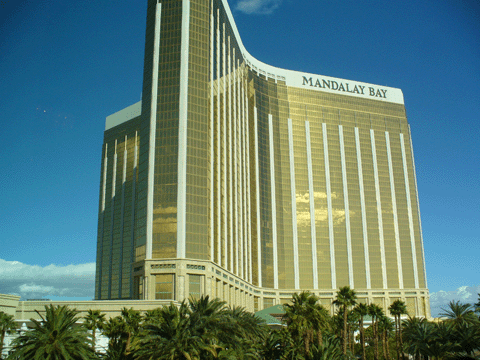 The shows, the food and the sights of Vegas are truly on a world-class level. Prices have increased over the past ten years but we believe that this is still one of the least expensive places to visit with hotel rooms as low as $40 per night and all-you-can-eat buffets for under $10.
As always, we had a great time here and this time more than ever with our chance to do some Geocaching.
Las Vegas, Nevada is internationally renowned as a gambling, shopping and entertainment destination. Because of the abundance of great, local caches it will likely be known someday as a Geocaching destination as well. You can bet on it!
Keep on cachin'!
This post was originally posted on our now defunct website, Geocaching Online