Well, there was a lot of woodworking In Toyland! The December meeting, also known as the Christmas meeting, of the Atlantic Woodworkers Association was held tonight at Lee Valley.
The Christmas meeting has been the tradition among the AWA members to bring in (and show off :)) toys that they made. The toys are given later to the Salvation Army to distribute to underprivileged children. This year, as in the past, the toys were a varied mix and very professionally done. There were trains, trucks, games and hobby horses. I'm sure the children receiving them will be entertained for a long time with these! Take a look: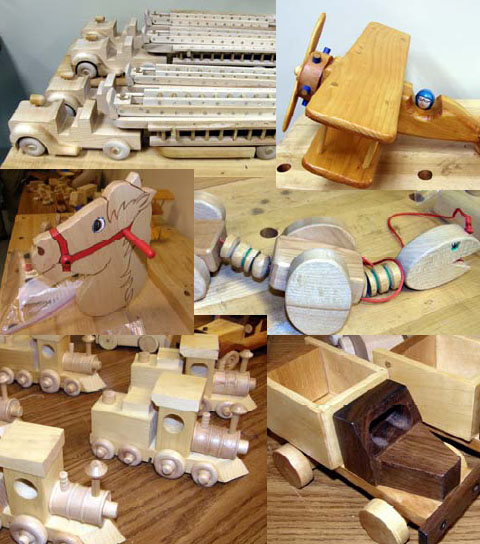 Lee Valley had a number of their planes and scrap wood on hand so that the members could try them out. One of the planes was their newer Small Plow Plane.
There was also lots of great food like sandwiches, cookies and cake and soft drinks available for this end of year meeting. Party, party, party!
Back to the shop…