Here's a new tool handle that we recently made for a woodturning bowl gouge. Now, we know that a tool handle isn't all that interesting but what we want to show you is actually the solid brass ferrule that we used.
The ferrule is basically used on tools like chisels and gouges to stop the wood handle from splitting. The brass ferrule we used is actually a brass nut used for plumbing but when turned makes a very substantial and attractive end for a woodturning gouge.
In the past we have always used copper pipe (as you can see here) for our ferrules. However, because of the size of the shaft for the 5/8″ gouge we needed something a bit larger. Brass, like copper and aluminum, is a fairly soft metal and can be easily turned.
Here's some more photos of how we made the handle: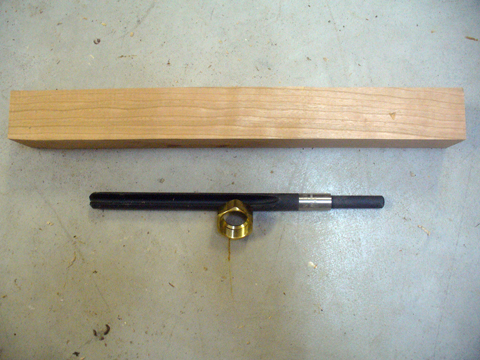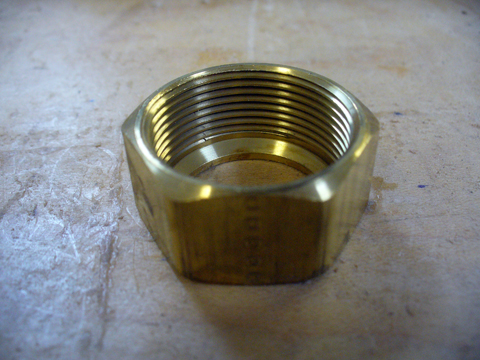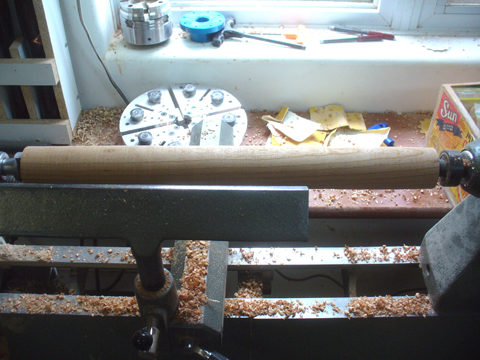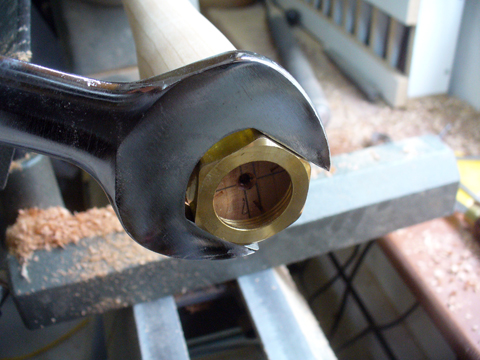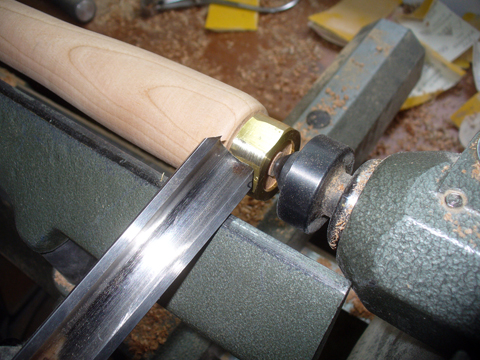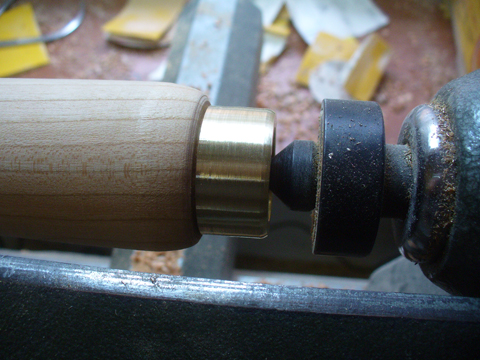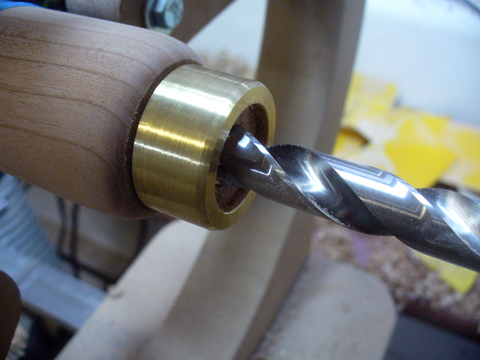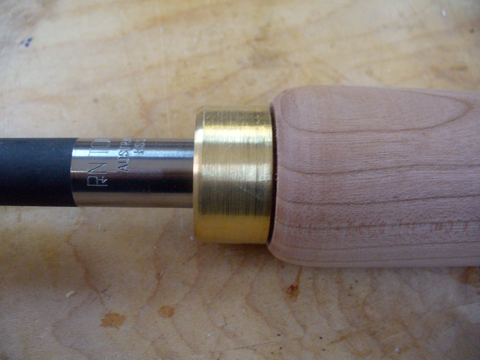 Here's another handle that we made at the same time for 1/2″ gouge with a traditional grind that has a copper ferrule (the other gouge, a 5/8″, has a fingernail or Irish grind) :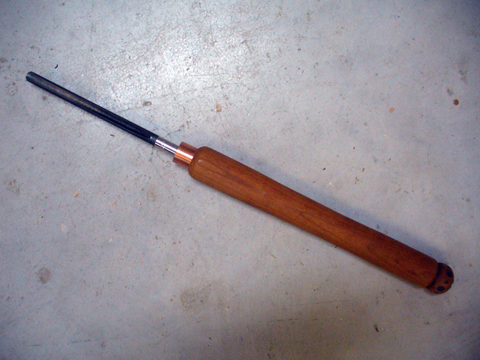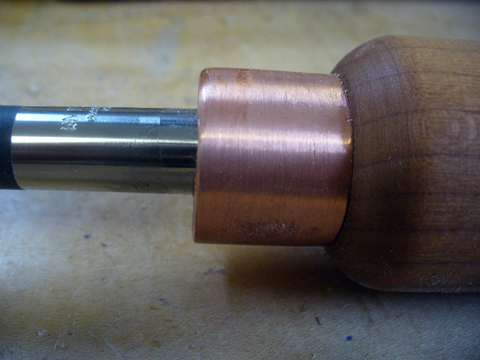 Back to the shop…