Here is a small piece that I recently turned from a block of Ash as another entry for the Nova Woodturners Fun Turn Contest that was held last week.
Since we didn't use my block of wood for the collaborative effort it was still here in the shop just waiting to be turned. There was an idea rolling around in my head for the past couple of weeks that I thought it would be perfect for, and it would work hand in hand with the contest.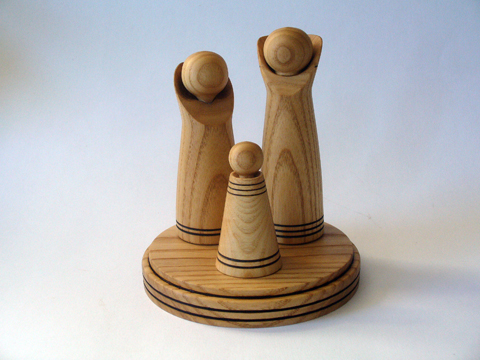 I call the piece 'Shared Heritage'. It displays 3 figures; a mother, a father and a child that are all looking to the future. The child's head is slightly upturned, looking out and upward. Symbolic, of course, of the plans and hope that one generation passes to another and the dreams that positive support instills.
It stands just under 6″ tall and the base is approximately 5 1/2″ in diameter. It has wire-burned embellishments and it is finished with beeswax.
Here are a couple of different views of this piece: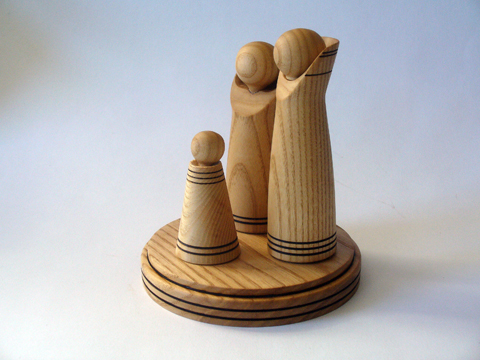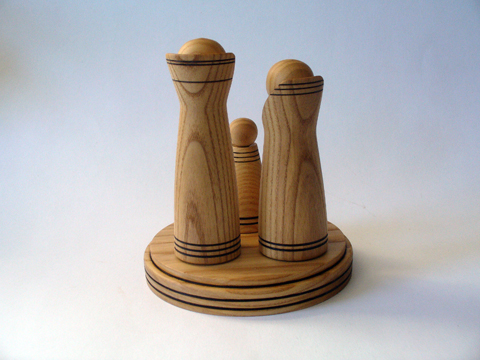 I was very pleased how this turned out and enjoyed doing it. I hope to take this idea a bit further and create some similar ones. It was a 'fun turn'. 🙂
You can see all the other pieces entered into the Fun Turn Contest here.
Back to the shop…