Jack Frost danced across the windows of the greenhouse last night, creating an ice painting of fairy wings and feathers!
It is often so easy to overlook the simple things in life; the rustling of wind through the trees, the stars in the sky on a cloudless night, the song of a backyard bird but there are times when one's mind clears away the clutter and we remember to take the time to, well, as they say, to stop and smell the roses. It's at those times that we are rewarded with a sight such as this.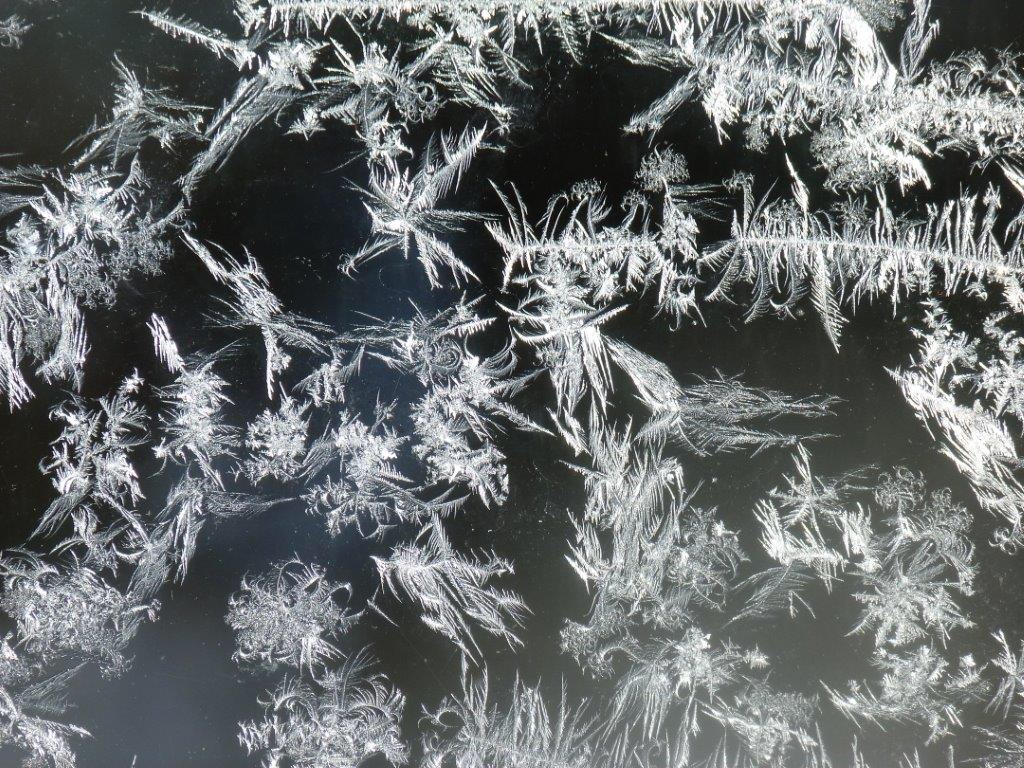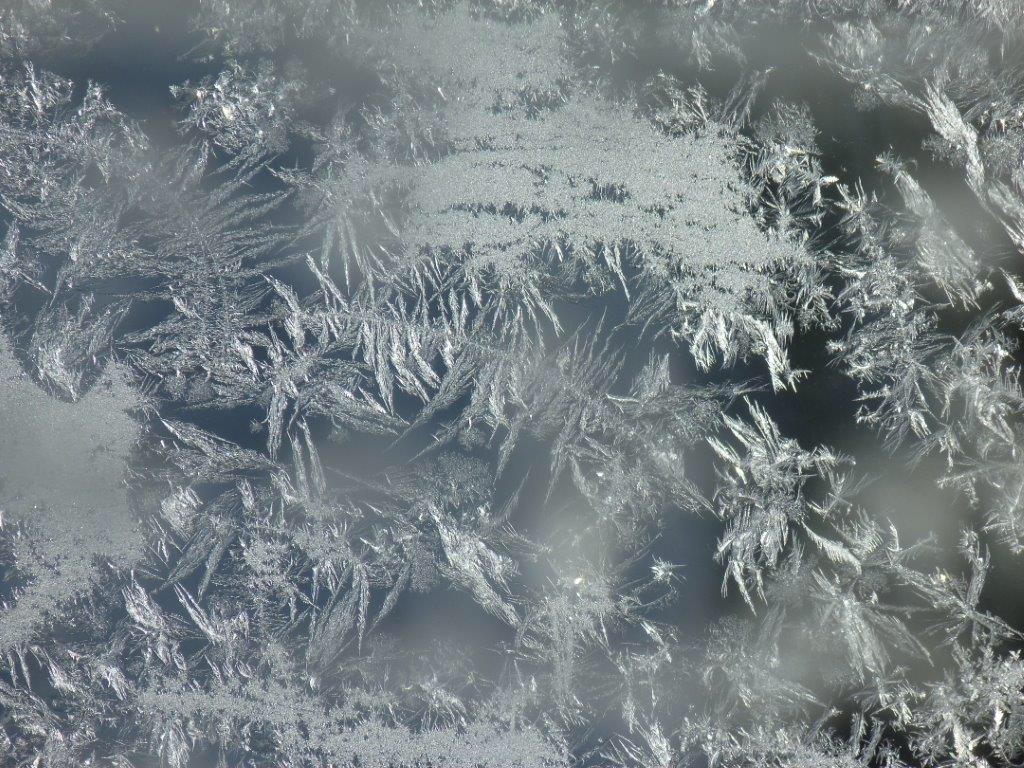 The type of flowery patterns left after a night of sub-zero temperatures always reminds us of when, as children and long before there was double pane, low e, triple glazed windows, it was common to wake up to heavily frosted glass such as this. It was a daily and normal winter occurrence. In those days the windows used to get so frosted that you couldn't even see outside! And to do that you would press your thumbs against the window, melting the frost to make eye holes. Often as not you would add a nose and mouth too! 🙂
Here's a beautiful poem by John P. Smeeton called "Jack Frost In The Garden" that we believe you will enjoy:
Jack Frost was in the garden;
I saw him there at dawn;
He was dancing round the bushes
And prancing on the lawn.
He had a cloak of silver,
A hat all shimm'ring white,
A wand of glittering star-dust,
And shoes of sunbeam light.
Jack Frost was in the garden,
When I went out to play
He nipped my toes and fingers
And quickly ran away.
I chased him round the wood-shed,
But, oh! I'm sad to say
That though I chased him everywhere
He simply wouldn't stay.
Jack Frost was in the garden:
But now I'd like to know
Where I can find him hiding;
I've hunted high and low —
I've lost his cloak of silver,
His hat all shimm'ring white,
His wand of glittering star-dust,
His shoes of sunbeam light.