We spent a great evening sitting back and listening to Stephen Fearing at Point Rock Concerts tonight.
Playing for almost two hours he not only demonstrated the great width and breath of his songwriting abilities but also his penchant for story telling. Truly an all round entertainer.
He played songs from both his solo career and his team-ups with Blackie and the Roadie Kings and Fearing & White. Songs included several from his solo releases 'Between The Hurricanes', as well as from 'Yellowjacket' and others. He also played a few Rodeo Kings songs like 'Black Sheep' from their 'Kings and Queens' album and 'Everything I Am' from their latest album, 'South'.
As always, the Point Rock venue added that special measure that pushed the evening over the top!
Here's a couple of photos that we took tonight. Not great quality but they work to remind us of a great evening 🙂 :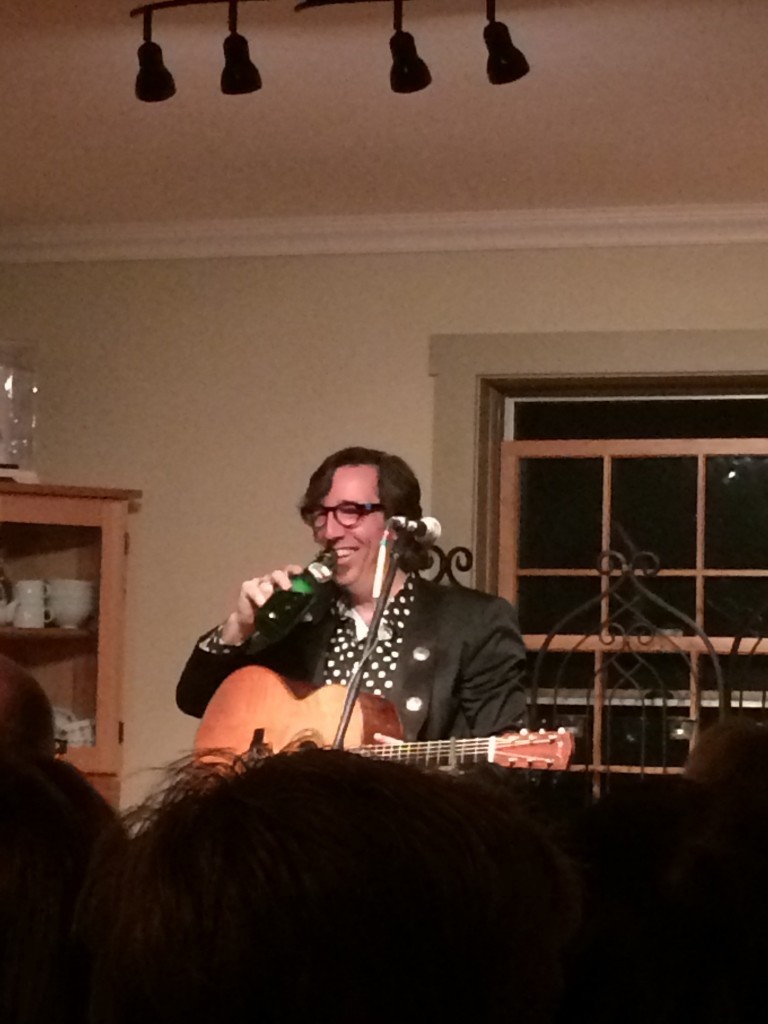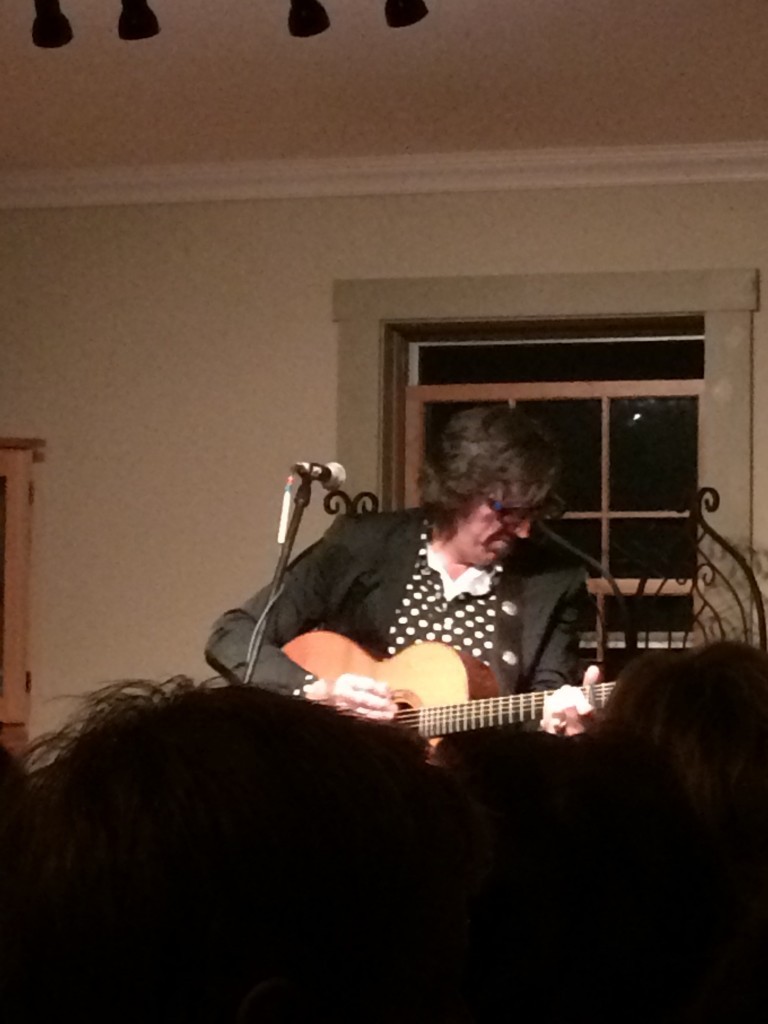 For more info and to follow Stephen Fearing check out:
Thanks, Stephen, for a great evening! Enjoy the West coast but don't forget to come back!
A big thanks to Mary at Point Rock Concerts too! It's always a great time!