The first Rotation that I went to on the third and final day of the American Association of Woodturner's 23rd Annual Symposium was "Signature Dye Stain" with Chris Pytlik.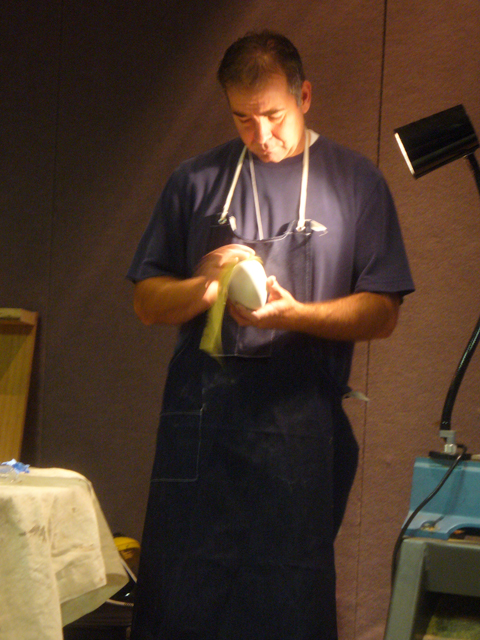 Chris demonstrated the painting and finishing technique that he uses on his vessels and discussed the development of a signature dye for hollow forms. He also explained in-depth his lacquering and buffing process.
The vibrant colors are achieved through this unique staining process and the brilliance of the finish is a result of up to a dozen coats of carefully applied lacquer.
Seeing this pieces up close and being able to handle a few of them was worth the price of admission! 😉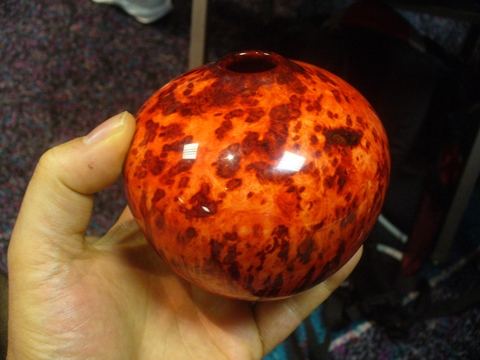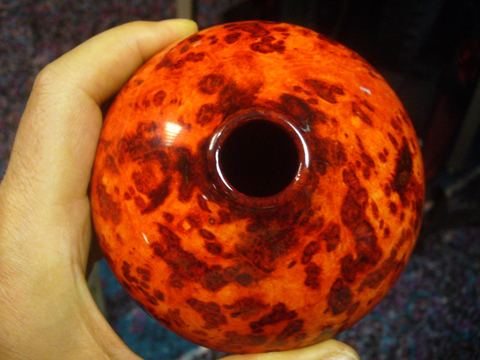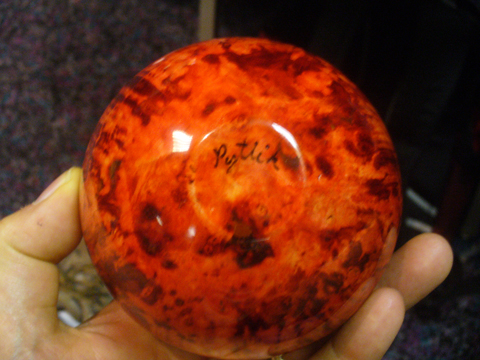 For the second Rotation of the Day I went to 'Surfaces, Techniques And Tools' presented by Rolly Munro.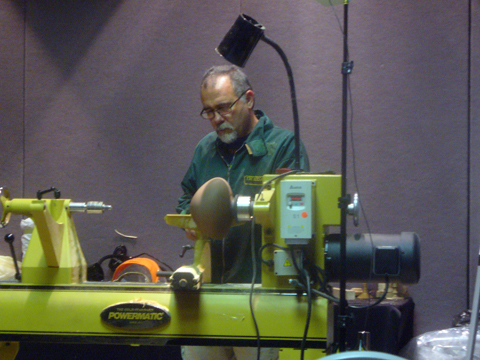 Rolly showed us how to properly do the layout work and the power carving that he uses for his various pieces like his 'Urchin' and 'Harvest' vessels.
The third and final Rotation, of the day and the Symposium, that I went to was with Molly Winton titled, "Homemade Brands".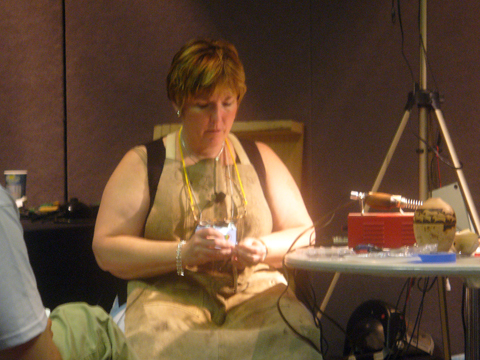 Molly gave us step-by-step instructions for making one of a kind branding tips using a variety of materials and their applications. She also included a how-to for creating the pen shaped handle. She also gave lots of tips and tricks for trouble free branding.
She also had many great examples of her work: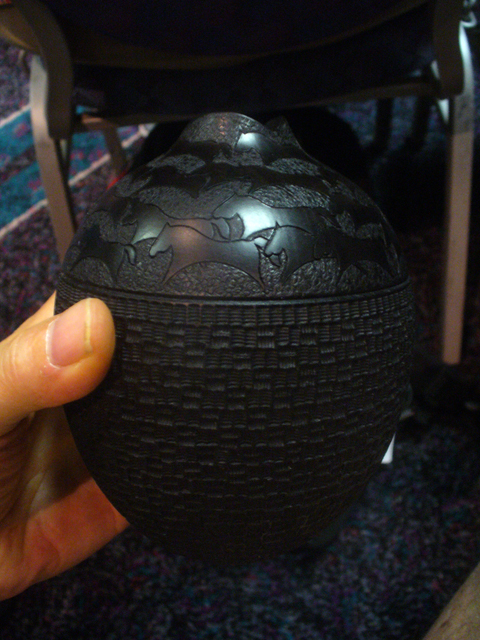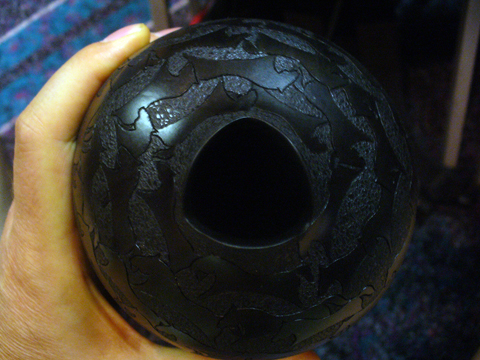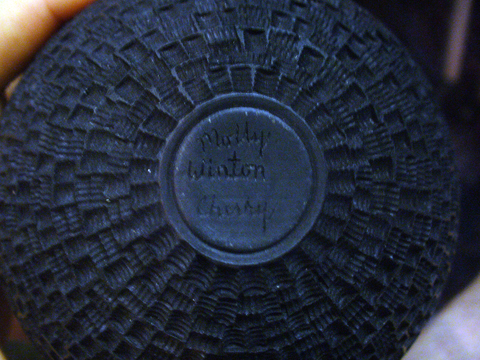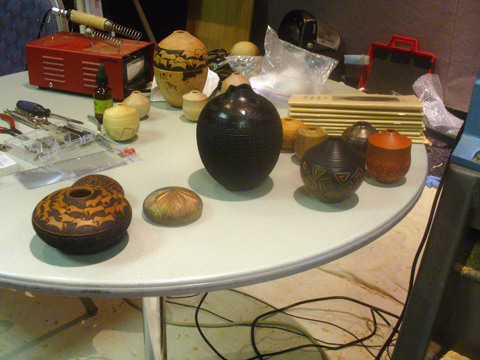 Like all the other sessions I attended this one was also of great interest. Making one's own brands offers endless possibilities that I'm looking forward to exploring.
Sadly, this session ended the Symposium. The past three (almost four!) days went by so quickly. There was so much to see and do, so many people to meet, so many notes (a small notebook filled!) now to review. As well, I have so many techniques and ideas that I'm looking forward to incorporating into my work.
The Symposium was so more than I expected. There was such an abundant of freely given information and shared camaraderie there that I'm already making plans for the 24th Annual American Association of Woodturners Symposium that will be in Hartford, Connecticut in June of 2010. Hope to see you there!
Back to the shop…