The highpoint of the American Association of Woodturners Symposium, if there can be anything above what I have already written about 🙂 , would have to be the exhibits. This is where one gets to get up close to hundreds of woodturnings by the best turners in the world!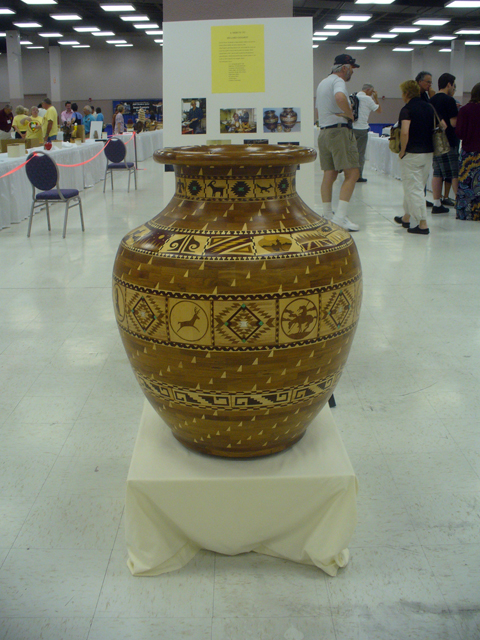 There were several different exhibits that included the Instant Gallery, The Spindle exhibit, exhibits by Gary Knox Bennett and Merryll Saylan, the Chapter Collaborative Challenge and the Spirit of the Southwest exhibition.
The Instant Gallery is an annual event where the attendees to the Symposium are invited to bring pieces in for this presentation. Each year, the attendees bring a wide range of beautiful pieces from all skill levels, from novice to professional.
This is the largest of the exhibits with the last estimate that I heard was around 900 pieces! Unfortunately, although I took hundreds of photos, I can only post a small sampling here: