The Trade Shows at the AAW Symposiums are obviously one of the popular spots and here at the 2009 Symposium with almost fifty vendors it was no different.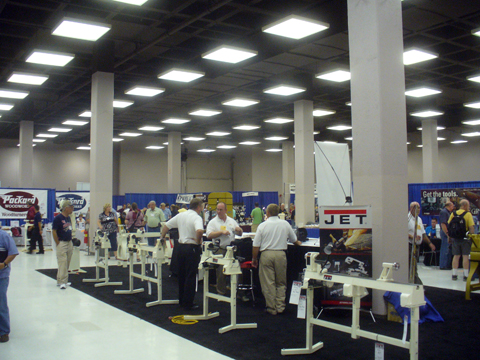 The Trade Show was opened throughout the Symposium which allowed you drop by anytime. As you can imagine it was a hubbub of activity.
There were tool suppliers, lathe manufactures, wood suppliers, books, videos and a full variety of woodturning accessories. Some of the vendors included Craft Supplies, Fox Chapel Publishing, Jet/Powermatic, Oneway Manufacturing, Packard Woodworks, Stubby Lathe USA, Tropical Exotic Hardwoods, Unique Mesquite, Woodworker's Supply and dozens more.
One of the neatest things about walking around this area was not only the fantastic tools, deals and buying opportunities was some of 'big names' of woodturning that you would meet. 🙂
Here's a few photos taken from the show room floor: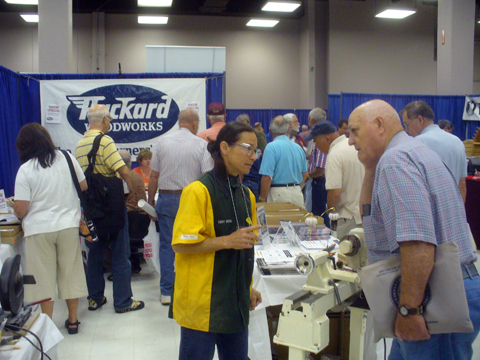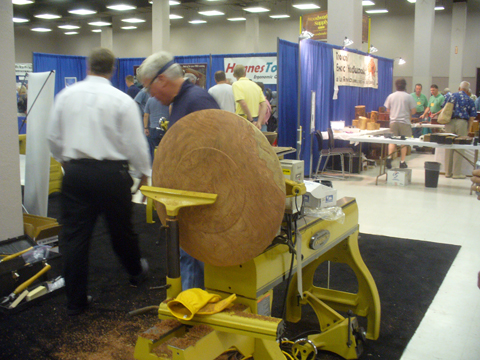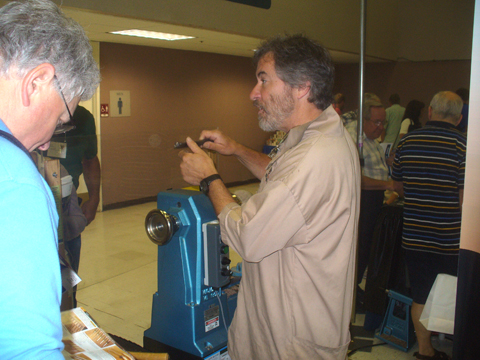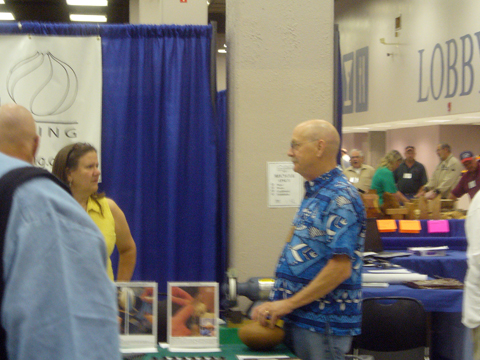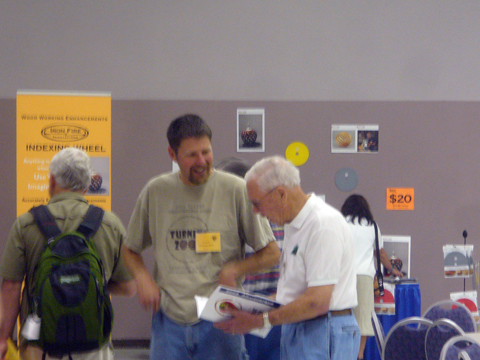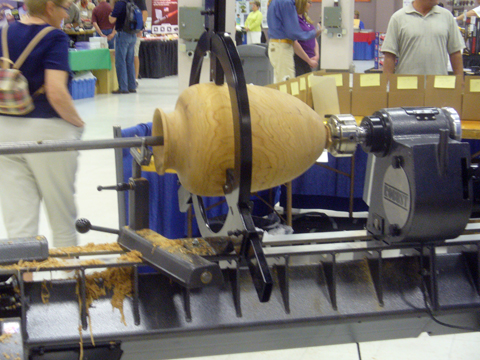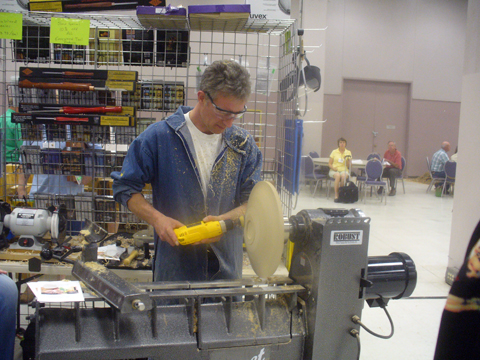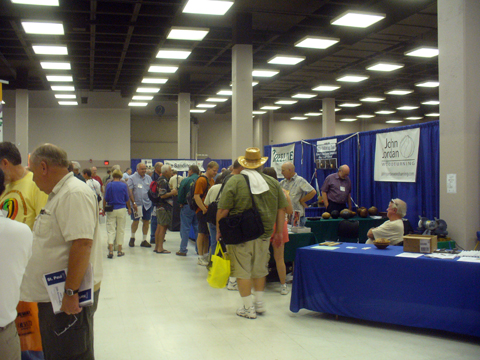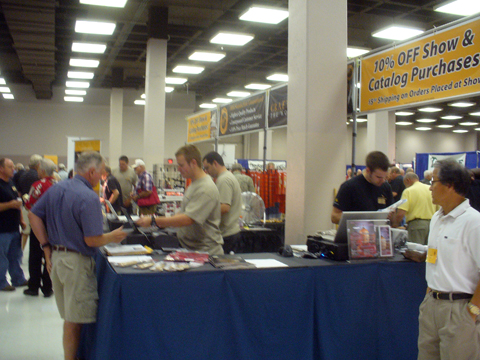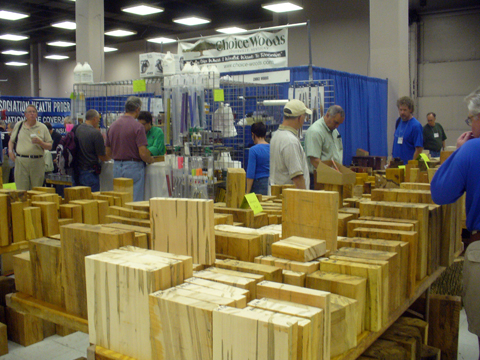 With the no shipping charges and the specials that most vendors had it made it quite tempting for tool buying. Like most other attendees my suitcase was a bit heavier coming back home. 🙂
Back to the shop…